Integrated Graphics Tests
Finding 60+ FPS
Never mind 30 frames per second, if we want gaming to be smooth, we look for true 60 FPS gaming. It's going to be a benchmark for any integrated graphics solution, but one question is if games are getting more difficult to render faster than integrated graphics is improving. Given how we used to talk about 30-40 FPS on integrated graphics before Ryzen, it stands to reason that the base requirements of games is only ever getting worse. To meet that need, we need processors with a good level of integrated oomph.
So here are a series of our tests that meet that mark. Unfortunately most of them are 720p Low (or worse).
A full list of results at various resolutions and settings can be found in our Benchmark Database.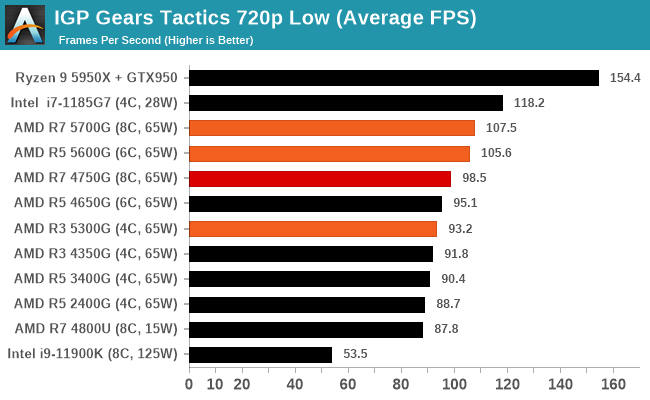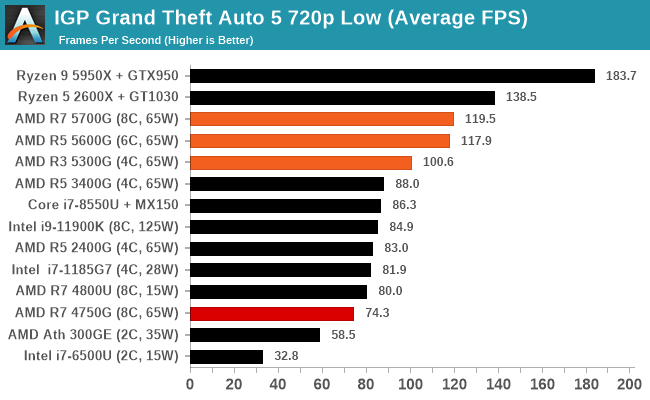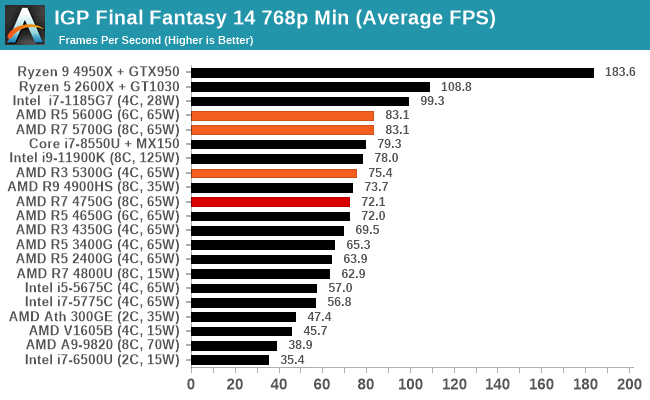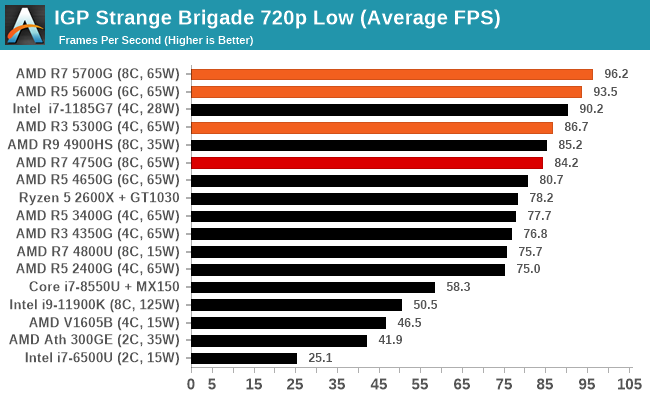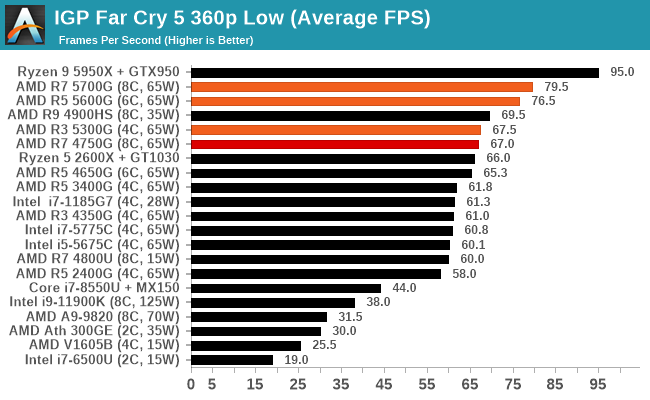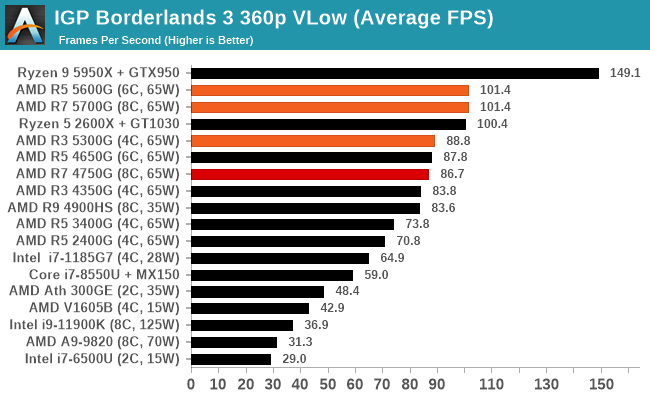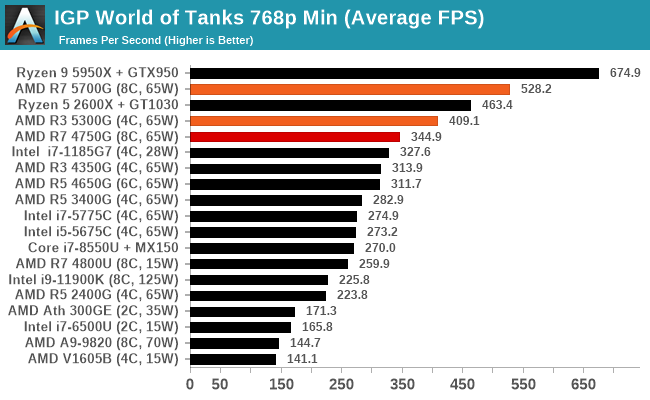 These last couple of games here, World of Tanks and CS:Source are getting on in age a bit. Playing at 1080p High/Max on both is easily done, but we cranked Source up to 4K and we're not even getting 60 frames per second. The previous generation R7 even beat out the new APUs here, probably indicating that the previous generation had more power going into the GPU and the new models are balanced towards the CPU cores a bit more. It works in some games clearly, and 1080p resolutions, but not here at 4K.