Integrated Graphics Tests
Is 1080p Max possible?
My goal for integrated graphics is for it to be suitable one day for 60 FPS gaming at 1080p maximum settings. At these settings, we're asking a lot of the graphics solution to do lots of compute, sometimes with memory bandwidth that just isn't there. A normal suite does a few of these 1080p Max tests, and the results are almost always dismal:
The short answer is no. You're lucky to break 10 or 20 FPS in most cases.
eSports are the obvious differentiation point, with CS:Source (an old favorite, don't @ me with CS:Go) showcasing almost 60 FPS at 4K High.

Note that on this 1080p High graph, it is interesting to see the frame rates increase over several generations of AMD Ryzen APUs, increasing 33% in frame rate from the first generation Ryzen 5 2400G.

The 4K variation shows the previous generation coming out ahead, and this was fairly consistent. This might be a case of where the power is going between CPU and GPU and the algorithm that determines where the workload should be.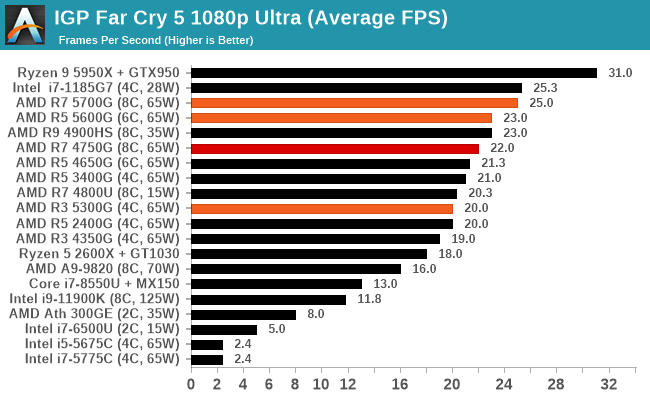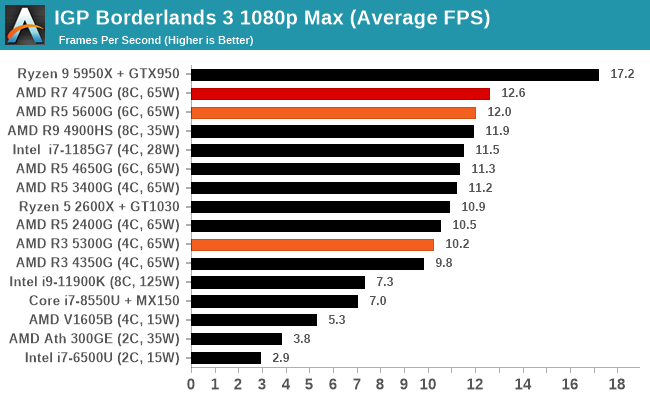 Sometime we get odd scenarios such as this, when the previous generation gets slightly better results. Each result has some level of uncertainty, but even at this value, the're pretty much both unplayable.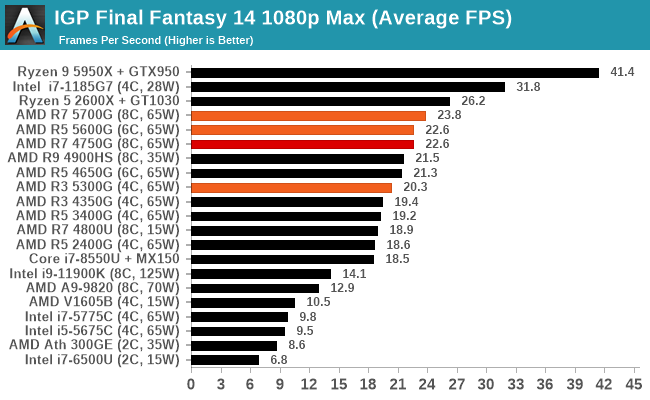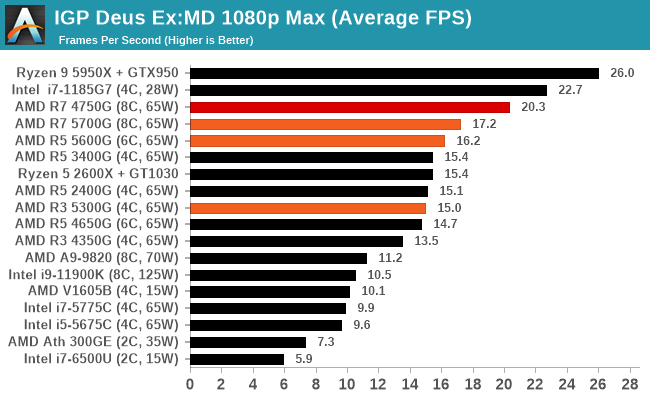 A full list of results at various resolutions and settings can be found in our Benchmark Database.