The Platform: Intel 955X
AMD's dual core Athlon 64 processors will work in all current Socket-939 motherboards with merely a BIOS update. The same level of compatibility obviously isn't true for Intel's dual core solutions.  You'll need a new motherboard to support the Pentium D and Pentium Extreme Edition chips, and thus, Intel shipped us a board based on their soon-to-be released 955X platform.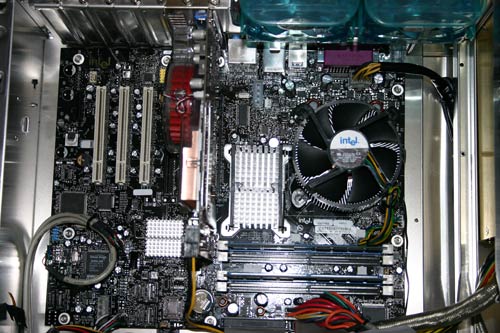 The platform boasts a dual channel DDR2-667 memory controller, but given that the chips still only support an 800MHz FSB, the added bandwidth of DDR2-667 is useless.  Even for bragging rights, running at DDR2-667 doesn't make sense, as the memory that Intel shipped with the system is rated at 5-5-5-15 timings at 667MHz.  Wasted bandwidth and higher latency memory is nothing to get excited about in our book.  We're not entirely sure what Intel is up to, but they had better plan on increasing the FSB of their chips really soon if they want DDR2-667 (or even 533) to gain any sort of acceptance.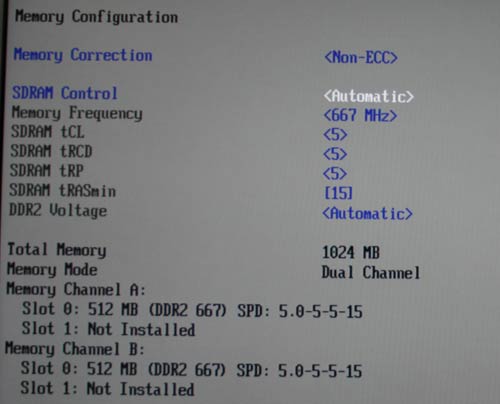 Other than support for dual core, faster DDR2, RAID 5 and 8GB of ECC memory, the 955X doesn't have any features to boast over the current platforms. It does look like Intel may be planning SLI support for the 955X however: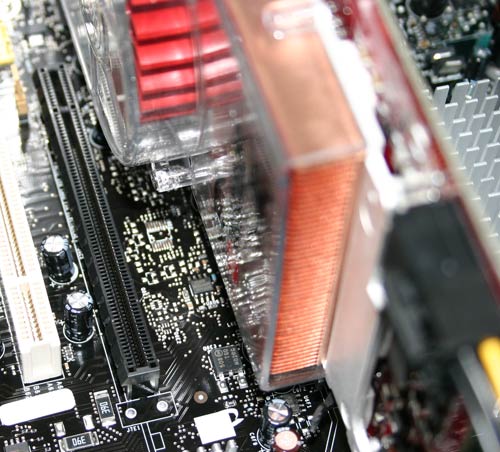 The 955X board that we received had two physical x16 PCIe connectors, but only one of them was electrically a x16 slot.
Despite Intel's warnings not to make any judgments about final performance or stability, both the 955X and the Pentium Extreme Edition were as rock solid during our testing as any product that we've encountered.  This was quite possibly the most stable encounter with a pre-release CPU, chipset and drivers that we've ever had.  That being said, we really didn't expect Intel to break tradition with a platform of which they weren't 100% sure.