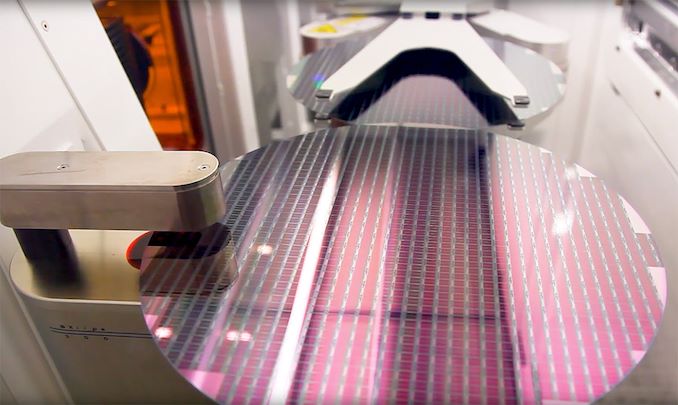 Micron this week hosted a grand opening ceremony of its Fab 10 Expansion in Singapore. The new cleanroom is not expected to increase the company's production capacity in terms of wafer starts per month, but will enable Micron to continue adopting more advanced 3D NAND process technologies with a higher number of layers and bit density.
The new Singapore Fab 10 Expansion is an integral part of Micron's Fab 10 complex that was previously comprised of Fab 10N and Fab 10X. Officially, it's known that the new 3D NAND production facility is built on a 165,000 m2 land plot, however Micron is not disclosing much else about the usable cleanroom space or other features of the expansion.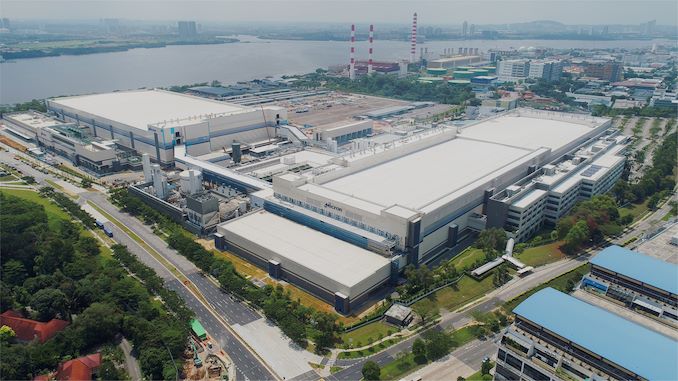 Micron is now installing equipment and expects to start production of 96-layer 3D NAND at the new Fab 10 Expansion sometime in the second half of this calendar year (i.e. in the next 4.5 months). Meanwhile, the company stresses that it will align its spending on production tools with 3D NAND demand and trends. Furthermore, even when fully equipped, the facility is not expected to add any new wafer capacity, but rather will be used to house more advanced process equipment necessary for greater numbers of 3D NAND layers.
As the number of 3D NAND layers increases, each wafer has to spend more time inside chemical vapor deposition (CVD) machines, meaning it takes longer to etch them. Adding more time still, various extravagant production techniques like string stacking lengthen manufacturing require even more steps. In order to keep the number of wafers processed consistent as the number of 3D NAND layers grows, flash memory producers have to add extra CVD and etching machines to cleanrooms, which requires extra space. As a result, while bigger fabs may not increase the number of wafer starts per month, they do enable growth in terms of produced NAND flash bits.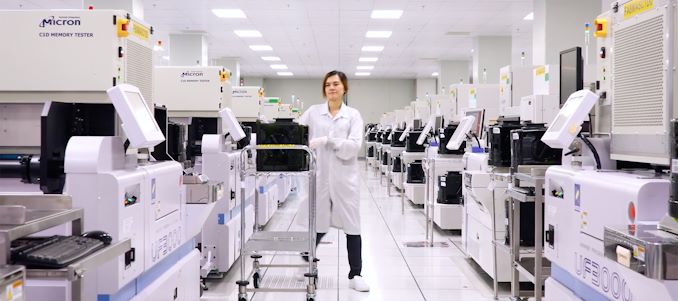 Along with the new manufacturing plant, Micron is also expanding its R&D operations in Singapore. Micron's NAND Center of Excellence will among other things perform technology development and product engineering. Considering how close these functions will be to the actual production facility, the company certainly hopes to improve its yields and productivity at Fab 10.
Related Reading:
Sources: Micron, The Strait Times