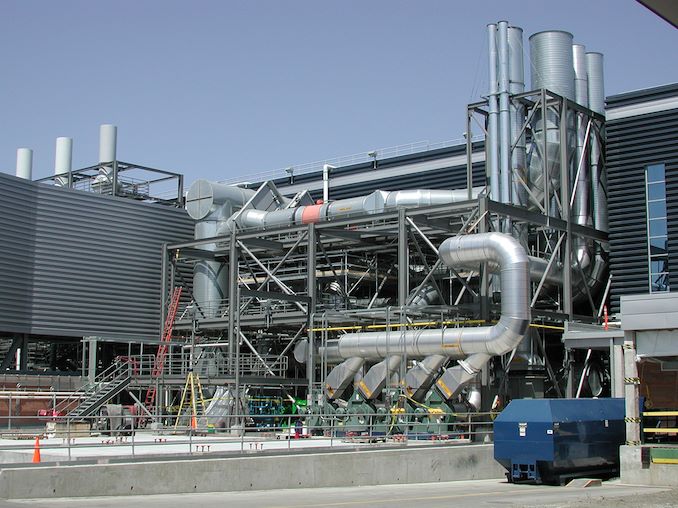 Intel has submitted a proposal to Irish authorities for the expansion of its manufacturing site near Leixlip. According to the plans, Intel is exploring the construction of a brand-new building – one larger than their previously proposal – which in particular strongly hints that the chipmaker would be installing EUV lithography equipment.
Intel originally received permission to build its new fab on the west-side of its Leixlip campus back in 2017. However the company never began construction, as it did not have a strategic plan in place for boosting manufacturing capacities. Last year the company formally decided to significantly boost its manufacturing capacities by building new fabs in Oregon, Ireland, and Israel, as well as to furnish its Fab 42 in Arizona. These expansions are being undertaken in a bid to ramp up Intel's capacity for their forthcoming 7 nm process, which relies on a combination of DUV and EUV lithography tools. But first, Intel needs to get permission from the local authorities, which is why it recently submitted its plans to Kildare County Council and was picked up by a local newspaper.
The proposed fab will reportedly take four years to build and will cost Intel around $8 billion. The company expects that the new production facility will employ 1600 people after it becomes fully operational. Importantly, this long cycle means that even if Intel started this year (and they likely won't), the fab would not be completed until 2023. So it's widely expected that Intel would be preparing the fab for 7 nm EUV, if not a more advanced manufacturing process. This new fab would in turn be joining Intel's existing fab in Leixlip, which currently makes chips using the company's 14 nm process technology.

Now that Intel has formally submitted its expansion plans to local authorities, it will take the latter some time to approve it. Therefore, according to the local media, Intel would start any actual construction "over the next year or so". This, of course, is assuming the plan even makes it that far; the formal submission of the plan does not mean that Intel will build the fab, as the company's intentions tend to change with the market. While Intel has a roadmap for its global manufacturing network expansion, it still needs approval from local authorities before the company can commit money to the project.
Alll told, the Irish fab is the latest in a series of fab plans from Intel. Besides the four fabs in Arizona, Ireland, Israel, and Oregon, Intel is also in talks to build another $11 billion fab in Israel.
Related Reading:
Sources: Intel, Intel, The Irish Times