AnandTech Storage Bench - Heavy
Our Heavy storage benchmark is proportionally more write-heavy than The Destroyer, but much shorter overall. The total writes in the Heavy test aren't enough to fill the drive, so performance never drops down to steady state. This test is far more representative of a power user's day to day usage, and is heavily influenced by the drive's peak performance. The Heavy workload test details can be found here. This test is run twice, once on a freshly erased drive and once after filling the drive with sequential writes.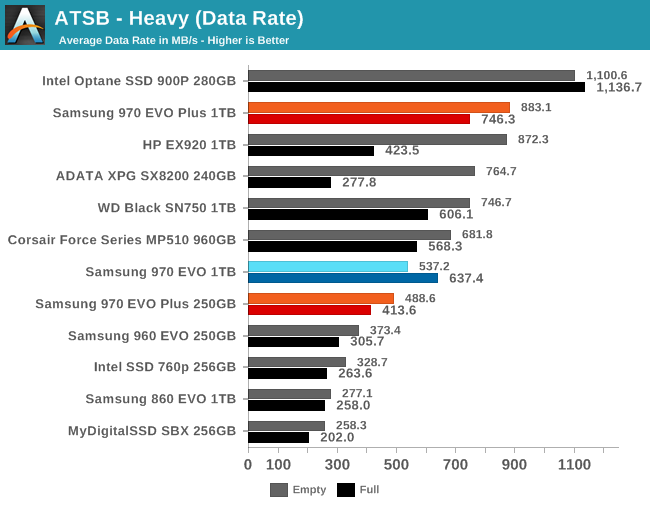 The Samsung 970 EVO Plus does not significantly improve on the best data rates we've seen from TLC SSDs on the Heavy test, and the 250GB model in particular is way behind the 240GB ADATA SX8200. However, the 970 EVO Plus does deliver class-leading full drive performance.
(Our 1TB 970 EVO persistently underperforms expectations when the Heavy test is run on an empty drive, with unusually high read latencies. The drive does not report any media or data integrity errors, and the other 970 EVO and 970 EVO Plus drives do not exhibit this behavior.)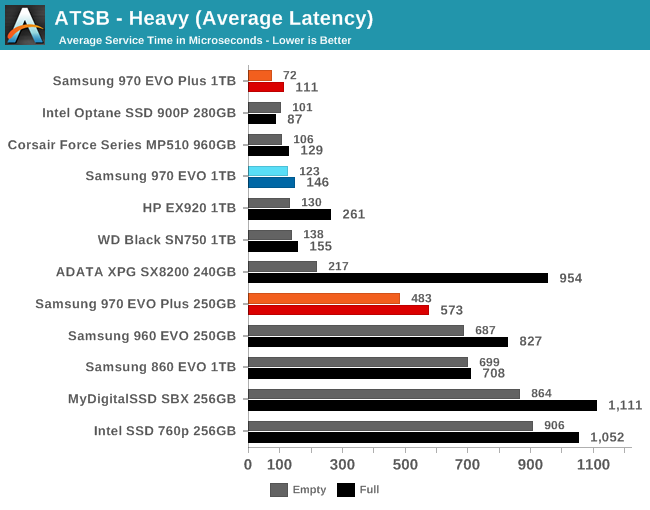 The 1TB 970 EVO Plus turns in great average and 99th percentile latency scores, with the averages on par with the Intel Optane 900P and 99th percentile latency that clearly beats the Optane SSD when the test is run on an empty drive. The 250GB 970 EVO Plus compares favorably with most of the other drives in its capacity class, but the ADATA SX8200 comes out well ahead when the test is run on an empty drive, at the cost of much worse full-drive performance.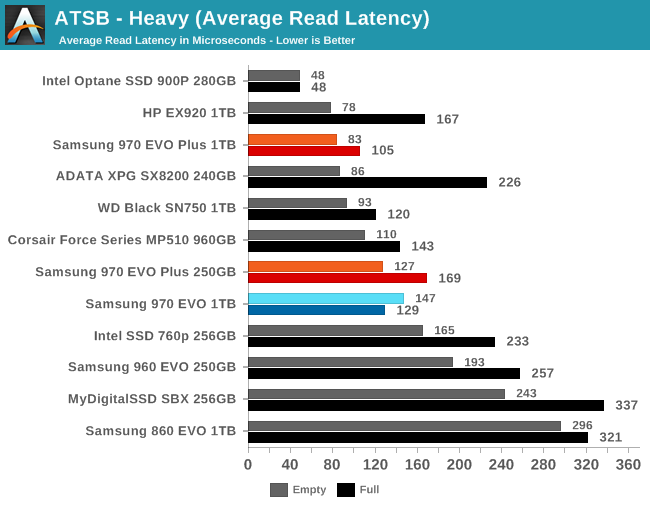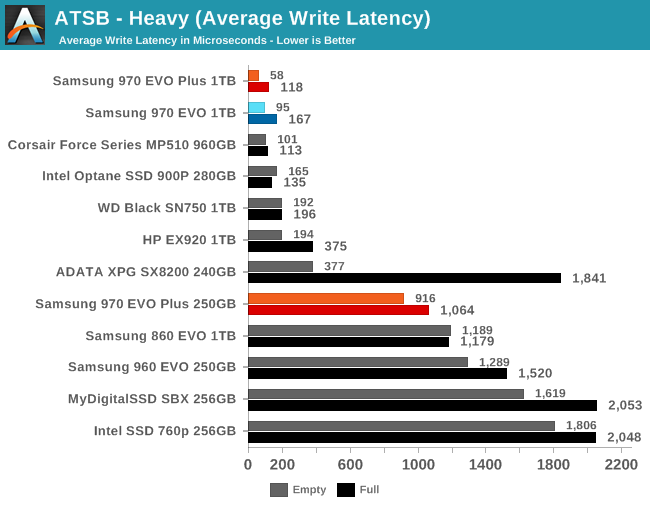 Both capacities of the 970 EVO Plus turn in great average read latency scores, but the average write latencies show a very clear division between the 1TB and 250GB classes. The 1TB 970 EVO Plus leads its class for average write latency while the 250GB model is overshadowed by the empty-drive performance of the ADATA SX8200.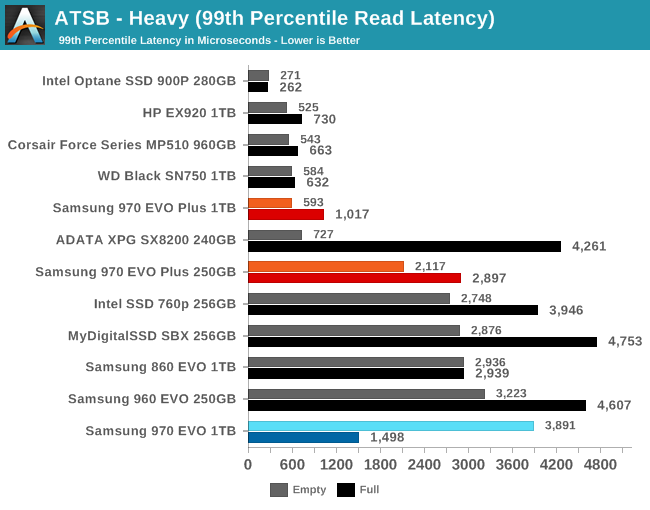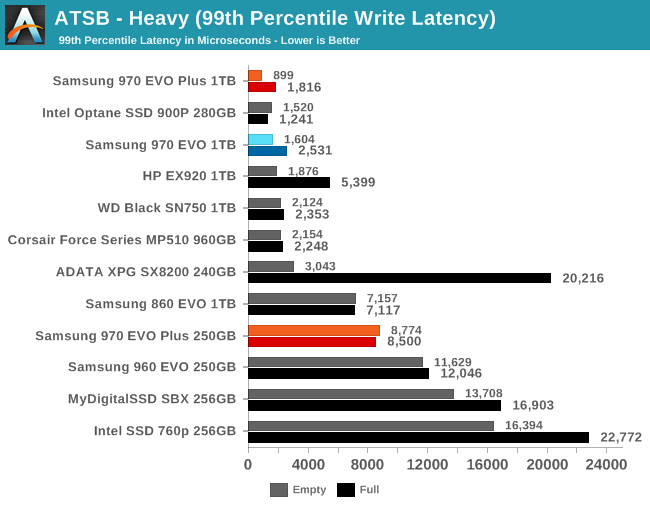 The 99th percentile read and write latency scores both show relatively clear separation between the 1TB and 250GB NVMe drives. The 1TB 970 EVO Plus has excellent 99th percentile write latency but somewhat worse 99th percentile read latency than most of its competition. The 250GB model again looks much better than most of its competition.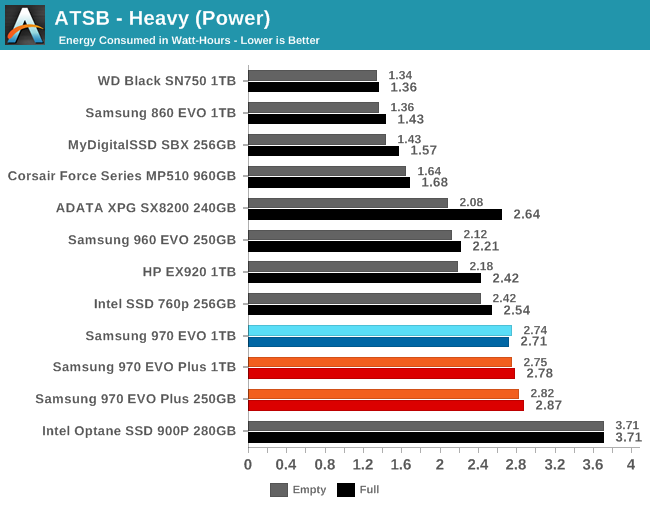 The 970 EVO Plus uses a bit more energy during the Heavy test than its predecessor, keeping it at the bottom of the list while the WD Black SN750 only needs half the energy and several other competitors are well ahead of Samsung.