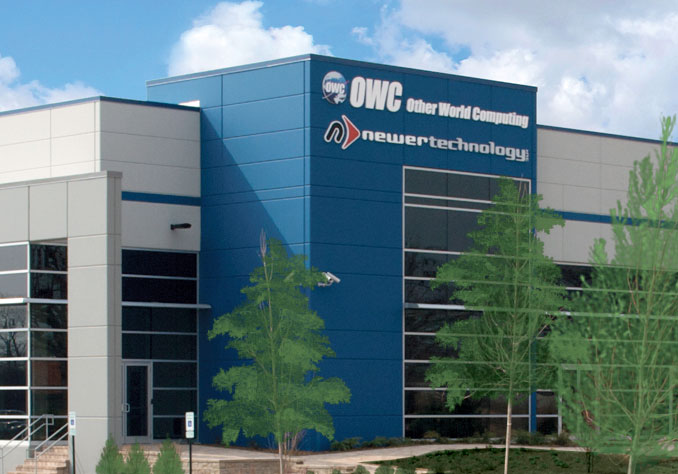 OWC on Thursday announced that it had acquired AKiTiO, creating one of the industry's largest suppliers of storage and other peripherals aimed at professionals and prosumers. One of the key reasons why OWC decided to take over AKiTiO is the latter's portfolio of products that complements its own lineup.
While both AKiTiO and OWC generally serve similar customers and markets, their families of products do not necessarily overlap all that greatly. Established in 1988 and initially providing memory upgrades for Apple computers, OWC has been gradually expanding its lineup, yet has traditionally focused primarily on solutions for Apple's Mac computers. Today, the company sells dozens of external peripherals, DRAM kits, SSDs, and other devices. By contrast, AKiTiO has offered products both for Apple Mac and Microsoft Windows systems (though it has never sold DRAMs or SSDs).
By taking over AKiTiO, OWC creates a very potent player on the market of various peripherals aimed at both platforms used by professionals and prosumers with a lot of expertise in the field of components.
One of the things that will bring immediate benefits to OWC is AKiTiO's existing family of Thunderbolt 3-enabled products as well as the company's experience with this technology. At present AKiTiO has 16 TB3-powered devices in its portfolio (not counting cables or special edition devices), whereas OWC's TB3 lineup looks a bit less complete.
Since the two companies are private, terms of the deal are not being disclosed. OWC said that its facility in Woodstock, Illinois, will serve as worldwide headquarters for both the OWC and AKiTiO brands. Meanwhile, AKiTiO's teams will continue to work in California and other locations. All warranties will be honored and all support will remain in place.
Related Reading:
Source: OWC