Akitio
OWC on Thursday announced that it had acquired AKiTiO, creating one of the industry's largest suppliers of storage and other peripherals aimed at professionals and prosumers. One of the key reasons why OWC decided to take over AKiTiO is the latter's portfolio of products that complements its own lineup. While both AKiTiO and OWC generally serve similar customers and markets, their families of products do not necessarily overlap all that greatly. Established in 1988 and initially providing memory upgrades for Apple computers, OWC has been gradually expanding its lineup, yet has traditionally focused primarily on solutions for Apple's Mac computers. Today, the company sells dozens of external peripherals, DRAM kits, SSDs, and other devices. By contrast, AKiTiO has offered products both for Apple Mac and...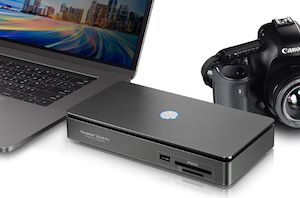 AKiTiO has announced its new Thunderbolt 3 dock for high-end mobile workstations. AKiTiO's Thunderbolt 3 Dock Pro features a 10 GbE port enabled by an Aquantia chip, along with...
14
by Anton Shilov on 10/17/2018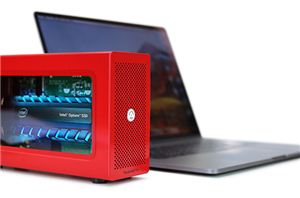 AKiTiO and Intel this week announced plans to release a special product bundle consisting of AKiTiO's Node Lite Thunderbolt 3 box and Intel's Optane 905P SSD. The Node Lite...
6
by Anton Shilov on 5/3/2018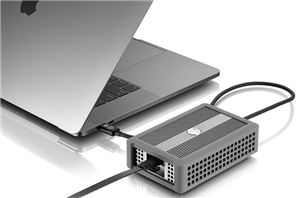 AKiTiO has quietly begun to sell its Thunderbolt 3 to 10 GbE network adapter, which it first demonstrated at Computex 2017. The device is based on a 10 GbE...
25
by Anton Shilov on 2/13/2018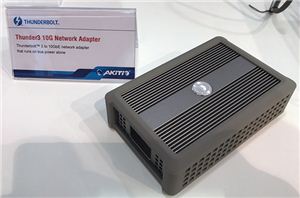 During this year's Computex trade show, we've seen a number of 10GbE related products. Joining the LAN party was AKiTiO, who was showcasing their upcoming small form-factor Thunderbolt 3...
27
by Anton Shilov on 6/9/2017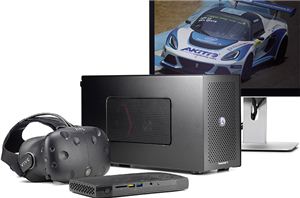 Over the past week AKiTiO has formally introduced its new external graphics enclosure using a Thunderbolt 3 connection. As with other external graphics enclosures, the AKiTiO Node allows a...
56
by Anton Shilov on 11/14/2016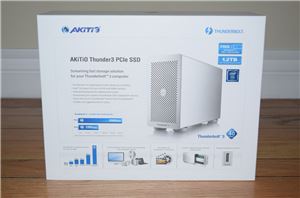 The benefits of Thunderbolt 3 and its 40 Gbps link are best realized in a daisy-chain configuration involving multiple high-bandwidth I/O peripherals. The Alpine Ridge Thunderbolt 3 controller in...
28
by Ganesh T S on 6/2/2016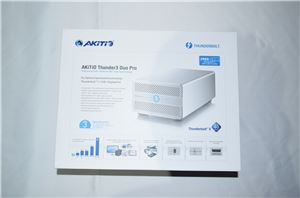 A lot of attention has been paid to high-speed I/O interfaces for computing systems over the last five years. Flash-based storage media capable of multi-Gbps throughput have become very...
60
by Ganesh T S on 4/14/2016