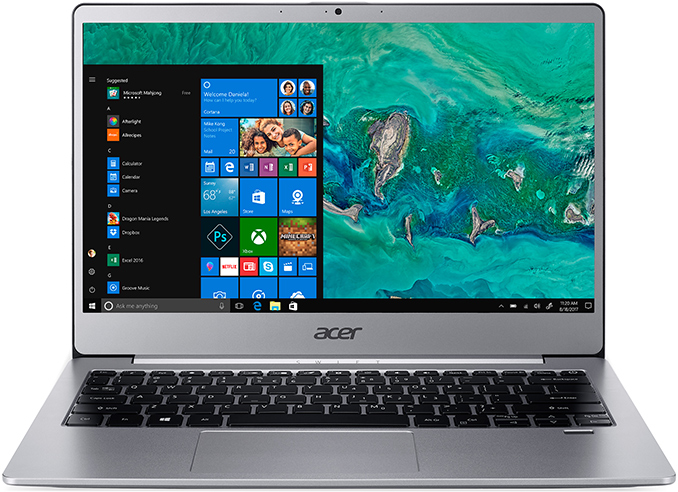 Acer on Wednesday introduced its most portable Swift 3-branded laptop to date. The new Swift 3 notebook features a 13.3-inch display and uses a thinner & lighter chassis than its 14-inch predecessors. Furthermore, premium versions of the laptop include a 4G/LTE modem to make them more attractive to road warriors. Quite naturally, the new Swift 3 laptops will be positioned above the existing PCs of the same series and will be more expensive.
When Acer first announced its Swift 3 series notebooks in 2016, the company positioned them as inexpensive ($499 and up) highly-portable 14-inch mobile PCs for productivity applications. Eventually, Acer started adding premium features to its 14-inch models (e.g., discrete GPUs), as well as introducing SKUs featuring a larger 15.6-inch screen, thus slightly changing market positioning of the whole series. Today the company continues to broaden its Swift 3-branded lineup with its newest addition, introducting the all new Swift 3 with a 13.3-inch Full-HD display.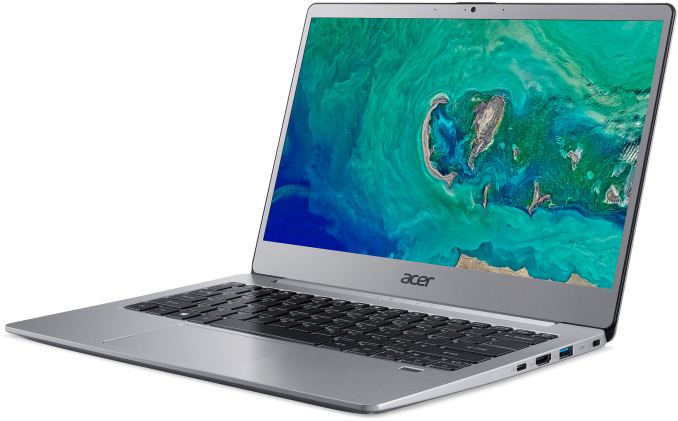 The upcoming Swift 3 SF313-series comes in a unibody aluminum chassis featuring a z-height of 15.9 mm (0.63"), which is 2 mm (0.08") thinner compared to the original Swift 3 notebooks with a 14-inch LCD. The new Swift 3 with 13.3-inch display weighs in at 1.3 kg (2.86 pounds), which makes it significantly lighter than 1.8 kg (4 pounds) of the original models. Besides being more portable, the new notebooks will also run for up to 13 hours on one charge, three hours longer than its larger predecessors.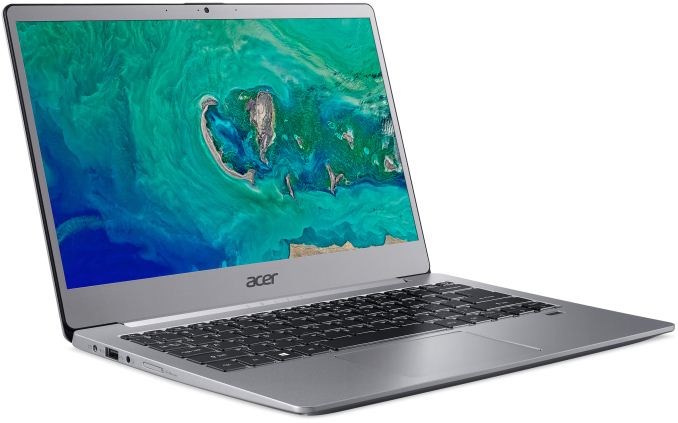 Moving on to technical specs of the Swift 3 SF313-series laptops. Acer says that the new notebooks are powered by Intel's Core processors, yet does not disclose exact models. While it is safe to say that the CPUs in question belong to Intel's Whiskey Lake-U or Amber Lake-Y families, it is not clear which chips Acer uses. Considering the fact that the manufacturer advertises a 13-hours battery life for its new Swift 3 SF313-series machines, it is highly likely that it uses Amber Lake-Y processors with a 5 W TDP. As for RAM and storage, the Swift 3 13.3-inch laptops will be outfitted with up to 8 GB of DDR4 as well as an up to 512 GB NVMe PCIe SSDs.
When it comes to connectivity, the Swift 3 (SF313-51) has an 802.11ac + Bluetooth controller as well as an optional 4G/LTE modem for those who need to connect to the Internet everywhere, and who are not inclined to use their smartphone for tethering. As for physical I/O, the new 13.3-inch Swift 3 has two USB Type-A ports (a USB 2.0 and a USB 3.0), a USB Type-C header, an HDMI output, a TRRS audio connector, a microSD card reader, an optional fingerprint scanner, speakers, and a Windows Hello-compliant webcam.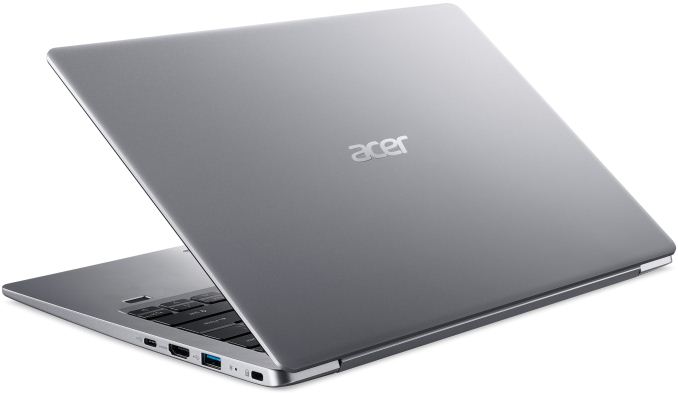 Acer plans to start sales of its Swift 3 (SF313-51) laptops in EMEA this October starting at €799 ($934) including taxes. It is unknown whether the company intends to offer these 13.3-inch machines in North America and other regions.
Acer Swift 3 13.3-Inch Laptops
SF313-51
Display
Diagonal
13.3"
Resolution
1920×1080
Type
IPS
CPU
Intel's Whiskey Lake or Amber Lake CPUs
Graphics
Intel UHD 620 Graphics
RAM
Capacity
4 or 8 GB
Type
DDR4 (frequency unknown)
Storage
up tp 512 GB PCIe/NVMe SSD
Wi-Fi
802.11ac Wi-Fi module (unknown vendor)
Bluetooth
?
USB
1 × USB 3.0 Type-A
1 × USB 2.0 Type-A
1 × USB Type-C
Other I/O
HDMI, webcam, TRRS connector for audio, speakers, microphone, SD card reader
Dimensions
Thickness
15.9 mm | 0.63"
Width
?
Depth
?
Weight
1.3 kg | 2.86 lb
Battery Capacity
Capacity unknown, provides 13 hours of battery life
Price
Starting at €799 ($934) including taxes
Related Reading: