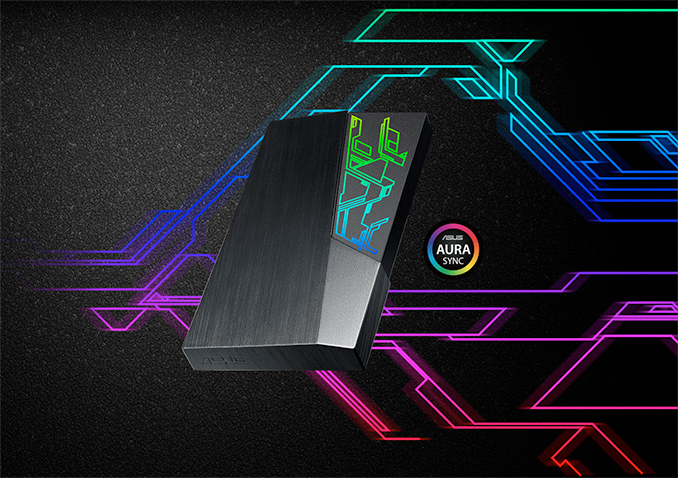 ASUS has introduced its new FX family of external storage devices, which are aimed at gamers and feature the company's Aura Sync RGB lighting. The FX drives can store up to 2 TB of data and come with software for automatic backups.
The ASUS FX external hard drives rely on 2.5-inch/7-mm HDDs featuring 1 TB or 2 TB capacity as well as ASMedia's ASM1153E USB 3.0-to-SATA bridge, which supports up to 5 Gbps data transfer rates. The HDDs come in a brushed metallic chassis featuring RGB-lit futuristic patterns on both sides as well as skid proof mats on the bottom. The enclosure of the ASUS FX-series hard drives was designed to match its FX-series as well as ROG-series gaming laptops.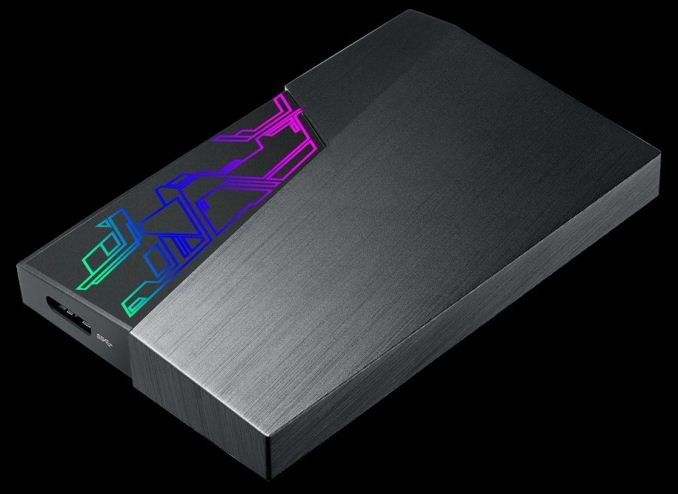 The external HDDs come with an automatic backup program that can automatically backup data from PCs, mobile devices, cloud storage, and more oddly, "social media." ASUS says that the FX HDDs are compatible with Microsoft Windows 7/8/10 as well as MacOS 10.8 and higher, but the company does not disclose whether its backup software can work in conjunction with Apple's Time Machine (i.e. an HFS+ file system). Meanwhile, the ASUS FX drives also support AES-256 encryption, though it is unclear whether ASUS uses self-encrypting drives or just encrypts the data using its software.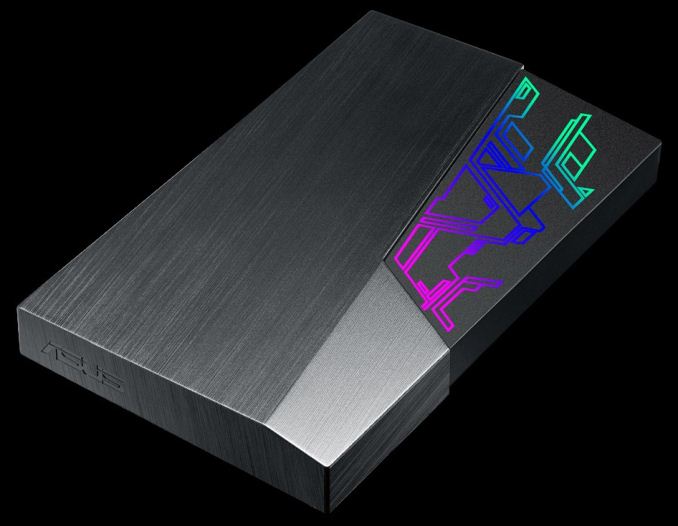 ASUS does not disclose which 2.5-inch HDDs it uses for its FX external storage devices or their performance numbers. It's still common for 2.5-inch hard drives based on 1 TB platters use shingled magnetic recording (SMR) technology, and therefore offer a rather low (re)writing performance. In the meantime, it is possible that ASUS procured unannounced PMR-based HDDs featuring a more predictable performance.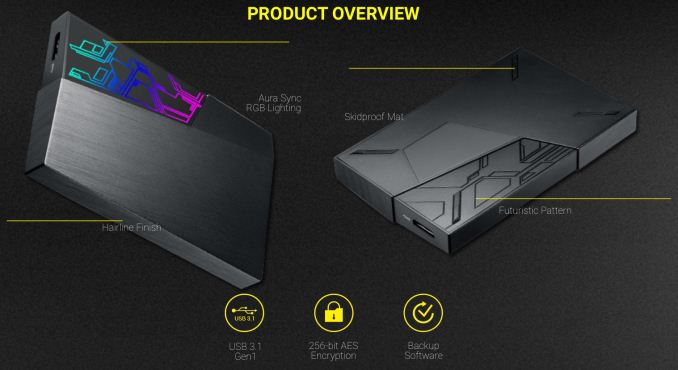 The ASUS FX external hard drives are listed on the company's website, so expect them to hit the market in the coming weeks months. Nothing is known about the pricing, but given the capacities do not expect the HDDs to be too expensive.
ASUS FX-Series External Hard Drives
EHD-A1T
EHD-A2T
Capacity
1 TB
2 TB
Interface
USB 3.1 Gen 1 (USB Type-A)
Dimensions
128 × 80 × 16.3 mm
Weight
145 grams
Compatibility
Windows 10
Windows 8
Windows 7
Mac OS X 10.8 or higher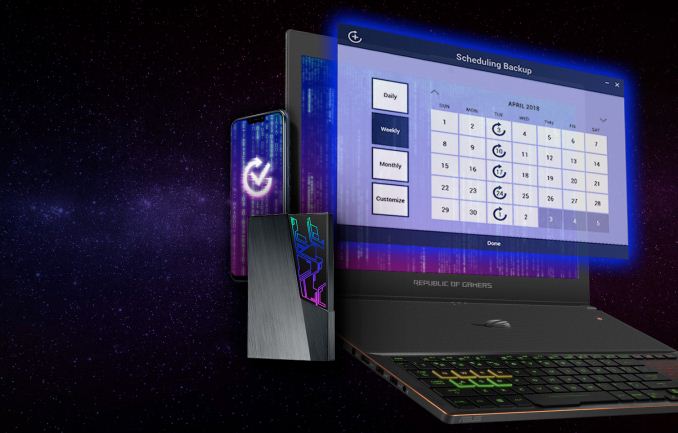 Related Reading:
Source: ASUS