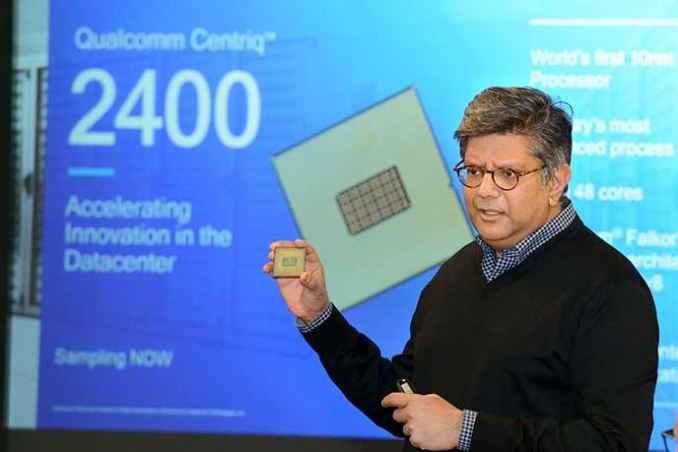 Today Axios is reporting that Anand Chandrasekher, the leading executive in charge of Qualcomm's server efforts, has left the company. Qualcomm has declined to comment on the departure at this time.
In 2017, Qualcomm announced the Centriq 2400 family of processors, built on Arm architecture cores, for the enterprise and server market. This was meant to be the big break for Arm cores in the server market by a massive player that has the engineering staff and infrastructure to build a sizable customer base. The biggest version of the design implemented 48 of Qualcomm's Falkor Arm v8 cores, paired with 60 MB of L3 cache, six channels of DDR4, running at a 2.2 GHz base frequency for 120W TDP and a price just shy of $2000: it was set to compete aggressively in the cloud server markets in performance per watt, overall performance, and cost. To date, Cloudflare has made the biggest noise about transitioning its DDoS protection platform from x86 to Centriq.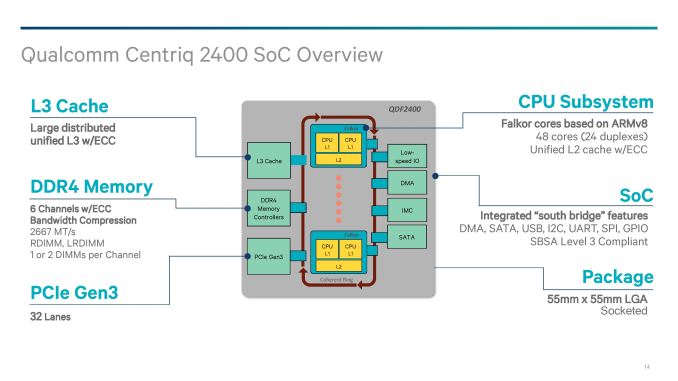 However, in recent weeks, noise has been made that Qualcomm is attempting to sell its server chip division. Last week Bloomberg reported that Qualcomm was to abandon its push into the datacenter, and that it was looking to either shut or sell the business as it was not making money. This runs in line with a company earnings report last month where CEO Steve Mollenkopf told analysts that 'Qualcomm is focused on spending reductions in its non-core product areas'. At this time, the server market is not a core area for Qualcomm, even if they have just spent 3-5 years designing Centriq.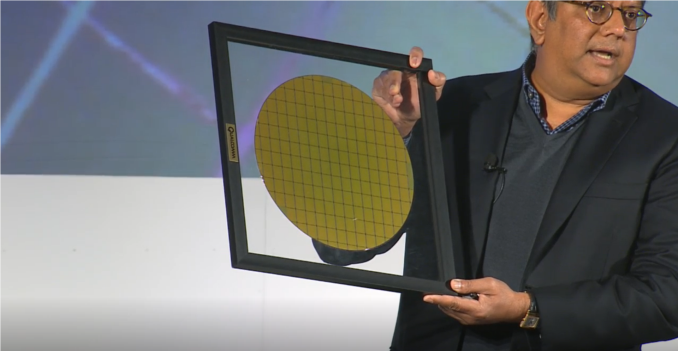 Behind the Centriq push was Anand Chandrasekher, who has been leading the unit. He joined Qualcomm from Intel to lead its marketing in mid-2012 , and then switched over to the server role in late 2013 as the President of Qualcomm Datacenter Technologies. However today Axios is reporting that Anand has left the company. News about his destination is unknown, as is the fate of Qualcomm's server unit and Centriq processors.
Edit: Anand posted this to his Twitter, confirming his departure:
Last day at Qualcomm. In 6 years, we accomplished some great things - proved ARM could deliver better performance/watt than Intel. I leave with some great memories.

— Anand Chandrasekher (@achandrasekher) May 11, 2018
Related Reading