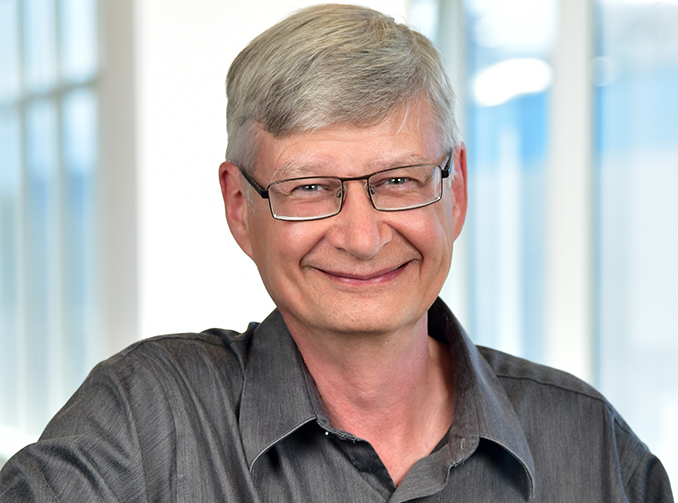 Intel this week named Michael Mayberry its new Chief Technology Officer effective immediately. The new CTO will be responsible for Intel's global research and technology development efforts. In addition, the company confirmed establishment of its Product Assurance & Security Group (PASG) and appointed a new human resource officer.
As CTO, Dr. Michael Mayberry will lead Intel's research efforts in computing and communications. In addition, he will keep his position of the managing director of Intel Labs, an organization that cooperates with and sponsors various researchers around the world. At present, Intel Labs lists quantum computing, neuromorphic computing and semiconductor research among its key areas of interests, so the range of technologies that Dr. Mayberry will oversee at Intel and Intel Labs will be quite broad. It is also noteworthy that Dr. Mayberry has an extensive expertise in chip production technologies and was at the helm of Intel's Components Research from 2005 to present day. As the head of Components Research, he was responsible for finding viable materials for Intel's future process technologies. Dr. Mayberry holds a Ph.D. in physical chemistry and a bachelor's degree in chemistry and mathematics.
Being a very large corporation, Intel has many executives who oversee development of various technologies and programs — there are different people responsible for CPU and GPU architectures, platforms, storage technologies, comms, manufacturing processes and so on. Meanwhile, the position of CTO at Intel is something so broad that it can barely be described more or less precisely. In fact, Dr. Mayberry will be the third CTO in Intel's history after Pat Gelsinger and Justin Rattner. After the former resigned from the position in mid-2013, it remained vacant for nearly half of a decade. Apparently, Intel now wants to bring the position back, possibly in an effort to prioritize its global research efforts on a general level. In the last 18 months, Intel made a number of important strategic decisions, including withdrawal from mobile SoC business and return to discrete GPU business. Perhaps, it is time for someone to connect the dots at Intel for a longer term run, hence, the appointment of a CTO. Given how sophisticated today's manufacturing of semiconductors is, Dr. Mayberry's experience with materials and chemistry will be particularly useful.
In addition to naming the new CTO, Intel confirmed formation of the Product Assurance & Security Group. The PASG will be led by Leslie Culbertson, who has been with Intel since 1979 and most recently she served as senior vice president and director of human resources. The main task of the PASG will be Intel's "cross-company efforts to continuously improve product security," but Intel did not elaborate any further. Meanwhile, Matthew M. Smith will be Intel's new chief human resource officer.
Last but not least Intel promoted Dr. Ann B. Kelleher, the head of the company's Technology Manufacturing Group, to senior vice president rank. Her responsibilities remain the same: strategic planning of Intel's worldwide manufacturing operations, supply chain management, quality assurance and so on.
Related Reading:
Source: Intel