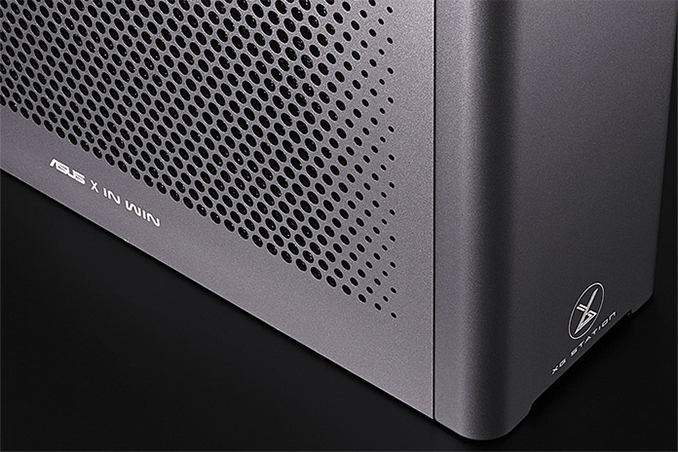 ASUS has announced its latest chassis for Thunderbolt 3 graphics solutions. The new XG Station Pro enclosure was co-designed with In Win and it looks considerably sleeker than the ROG XG Station 2 released in 2017. This new eGFX solution is compatible with the latest high-end video cards from AMD and NVIDIA: the box can accommodate a 2.5-slot wide graphics adapter and comes with a 330 W PSU.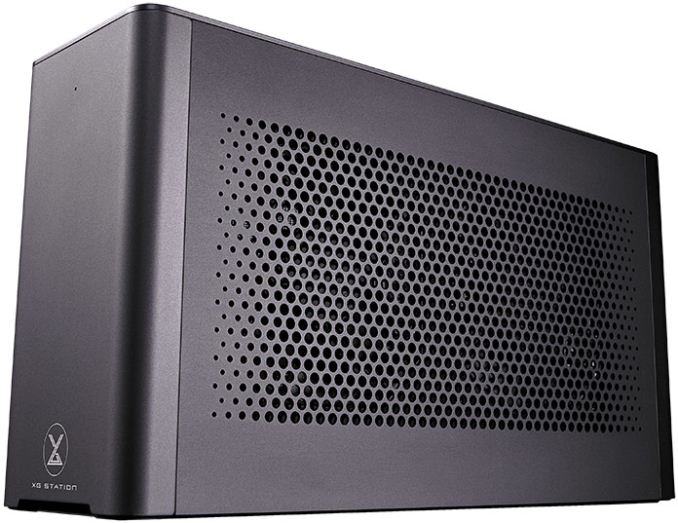 As the names implies, the ASUS XG Station Pro eGFX enclosure was developed with owners of professional-grade laptops (such as the ASUS PRO, ZenBook, MacBook Pro) in mind. For this reason, its design is a far cry from the ROG XG Station 2 eGFX - it is strict, minimalistic, and has a dark grey finish to look the part. While Minimalistic on the outside, the XG Station Pro houses two 120-mm fans and can fit in a 2.5-slot wide video card featuring a tall PCB with two 8-pin PCIe auxiliary power connectors. ASUS says that the fans exhaust warm air out the right side, pulling heat away from the back of the graphics card, which looks like a good organization for airflow. The fans use four-pin power connectors and can be plugged directly into ASUS Strix cards with FanConnect headers to let them react to the GPU temperature. This would enable the fans to remain completely quiet or show their efficiency. Furthermore, two large fans are likely to produce less noise than three high-pressure 60-mm fans of the ROG XGS2 in general. To further appeal to gamers, the ASUS XG Station Pro has integrated lighting that can be customized using the ASUS Aura software to match color schemes and effects with the company's peripherals and ROG graphics cards.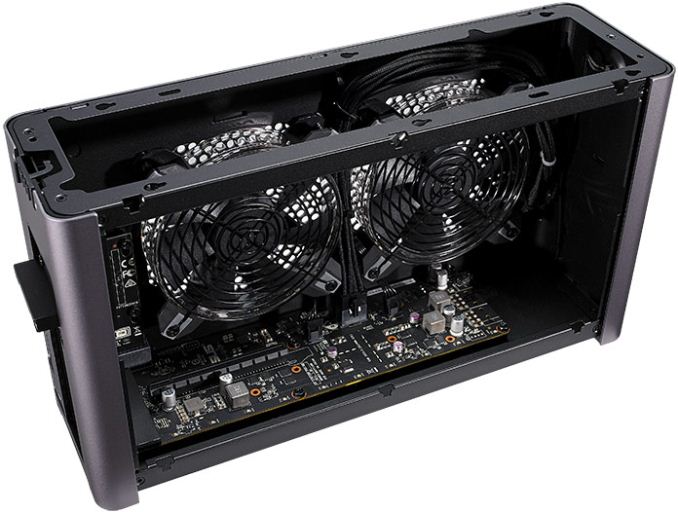 Unlike its ROG-branded brother, the XG Station Pro is not designed an expansion dock for laptops. The XG Station Pro has only one TB3 connector as well as a USB 3.1 Gen 2 header for any extra peripherals like an external storage drive, or a USB hub (for a keyboard, a mouse, etc.). Moreover, unlike the ROG XGS2, the XGS Pro eGFX box uses an external 330 W PSU borrowed from the ASUS ROG GX800 laptop. This power supply is supposed to "feed" both the XGS Pro and its host laptop, so it remains to be seen whether it can do the job under high loads (modern GPUs can consume 250 W of power and more, higher-end 13" machines use ~60 W power bricks, so 330 W is not really a lot). A good thing about the external power supply is that it is potentially upgradeable, but a negative thing about it is that the whole setup gets bulkier and look less elegant with external power supplies (keep in mind that many TB3 docks and monitors also use external PSUs).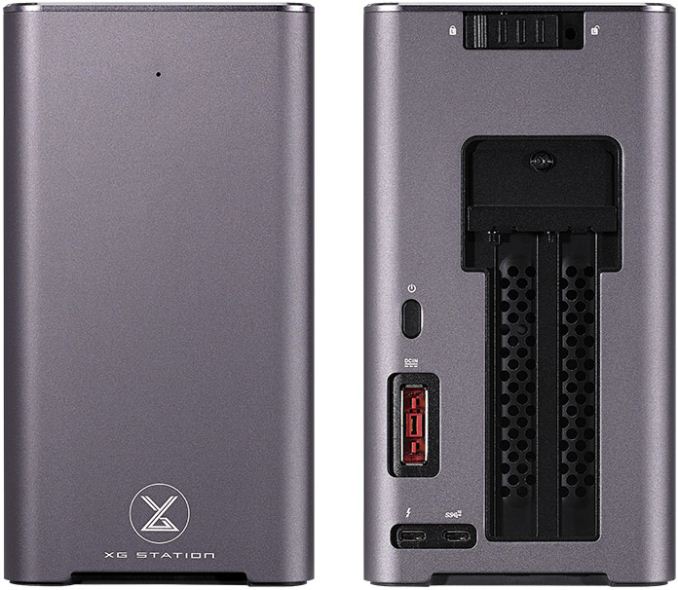 ASUS plans to start selling the XG Station Pro already this month for $329, which is considerably cheaper than the current price of the ROG XG Station 2 ($549). The latter product is not going anywhere, but the new one will be a considerably more cost effective TB3 eGFX option from ASUS.
Last year ASUS released its ROG XG Station 2 eGFX TB3 enclosure targeting gamers that require maximum performance and expandability. The ROG XG Station 2 integrated a 600 W PSU, had a Gigabit Ethernet header, and four USB 3.0 ports. The USB ports do not use TB3 bandwidth because they rely on their own USB 3.0 Type-B interface, so the whole ROG XGS2 needs three cables to operate, which is good enough for gamers, but may not be comfortable for all users. Since the ROG XGS2 was developed by the Republic of Gamers team, its chassis is covered by Mayan patterns and aim to loosely (but not really) match the design of non-gaming laptops. By contrast, the new eGFX chassis from ASUS is an entirely different product.
Related Reading
Source: ASUS