eGFX
ASUS has announced its latest chassis for Thunderbolt 3 graphics solutions. The new XG Station Pro enclosure was co-designed with In Win and it looks considerably sleeker than the ROG XG Station 2 released in 2017. This new eGFX solution is compatible with the latest high-end video cards from AMD and NVIDIA: the box can accommodate a 2.5-slot wide graphics adapter and comes with a 330 W PSU. As the names implies, the ASUS XG Station Pro eGFX enclosure was developed with owners of professional-grade laptops (such as the ASUS PRO, ZenBook, MacBook Pro) in mind. For this reason, its design is a far cry from the ROG XG Station 2 eGFX - it is strict, minimalistic, and has a dark grey finish to look...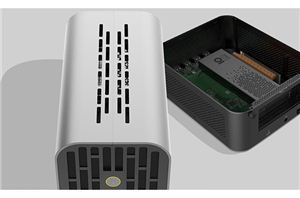 ZOTAC has been working on its external chassis for graphics cards with a Thunderbolt 3 interconnection for well over a year now. Apparently, according to ZOTAC, the time it...
13
by Anton Shilov on 12/22/2017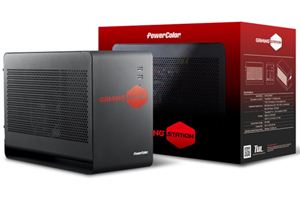 PowerColor recently announced its second eGFX enclosure named, Gaming Station. The Gaming Station, like the Devil Box preceding it, is an accessory which enables gamers to connect desktop level...
22
by Joe Shields on 12/14/2017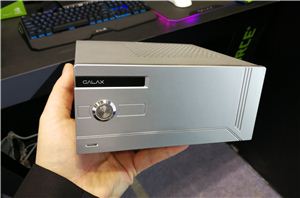 GALAX and KFA2 have announced their first external graphics solutions for laptops and SFF PCs with a Thunderbolt 3 interconnection. The SNPR External Graphics Enclosure, equipped with a GeForce...
21
by Anton Shilov on 11/24/2017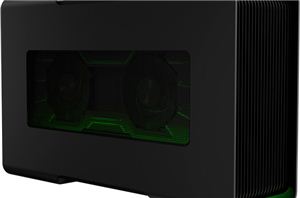 Razer has launched a new version of its Thunderbolt 3 external graphics enclosure for video cards, the Core v2. The new Core v2 chassis uses dual Thunderbolt 3 controllers...
19
by Anton Shilov on 10/31/2017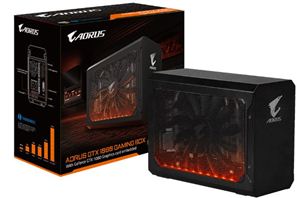 Following on the heels of the AORUS GTX 1070 Gaming box, a eGFX solution for laptops and ultrabooks, GIGABYTE and the AORUS brand take performance to a higher level...
9
by Joe Shields on 9/28/2017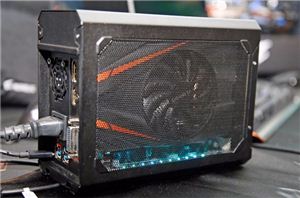 To date, the designs we've seen for Thunderbolt 3 eGFX chassis have all been just that – an empty chassis. This lets the user install any GPU they want...
14
by Ryan Smith on 6/1/2017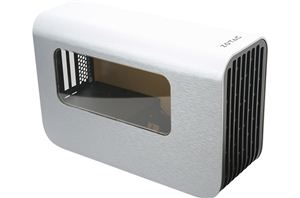 ZOTAC plans to demonstrate a prototype of its external GPU enclosure at CES this week. The eGFX chassis from ZOTAC will target notebooks, AIO and SFF PCs with Thunderbolt...
16
by Anton Shilov on 1/4/2017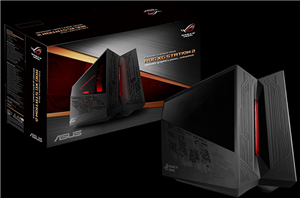 ASUS last week finally launched theROG XG Station 2 external GPU chassis, to enable Thunderbolt 3 systems to implement discrete graphics. The eGFX enclosure from ASUS integrates a 600...
27
by Anton Shilov on 12/20/2016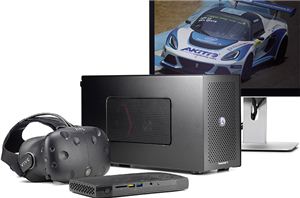 Over the past week AKiTiO has formally introduced its new external graphics enclosure using a Thunderbolt 3 connection. As with other external graphics enclosures, the AKiTiO Node allows a...
56
by Anton Shilov on 11/14/2016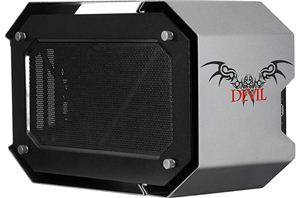 PowerColor has introduced its first enclosure for external graphics cards, the Devil Box. The accessory enables gamers to connect desktop video cards to AIO, SFF or laptop PCs using...
43
by Anton Shilov on 10/24/2016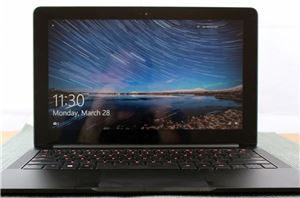 Razer has traditionally been a company focused on gaming. In fact, their tagline is "For Gamers. By Gamers." So when Razer announced at CES that they were building an...
66
by Brett Howse on 3/29/2016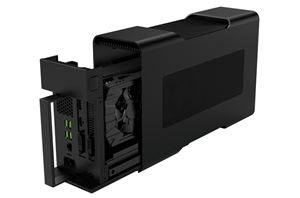 Back at CES 2016, Razer announced their Core Thunderbolt 3 external graphics (eGFX) chassis. Built around the new Thunderbolt 3 standard and its long-awaited official support for external video...
80
by Ryan Smith on 3/16/2016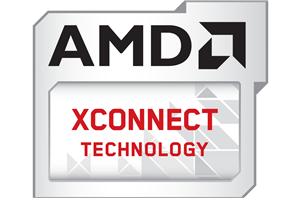 Last night AMD issued a driver update that brought support for a new technology, XConnect. In a nutshell, XConnect is AMD's trade name for running external video cards via...
64
by Ryan Smith on 3/10/2016