The miles of floor and incredible volume of booths and people at CES are clearing, and our three days of coverage is at an end. In this wrap up, we'll try to bring you as much as the excitement from the show floor as possible. Unfortunately, we can't bring you information on every booth and product, but we tried to find the best and most interesting things we saw and compile them all together.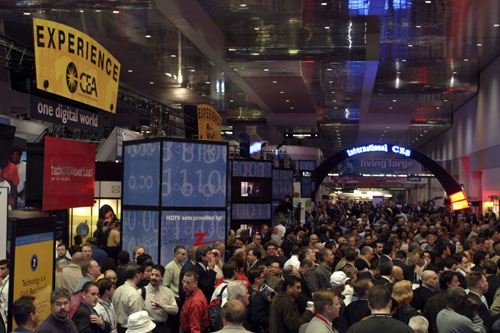 A picture of the show floor courtesy of www.cesweb.org, in our infinite desire to cover the products at the show we forgot to take any pictures of the show itself :)
The Las Vegas Convention Center was filled to the brim with awesome gadgets, have a look...