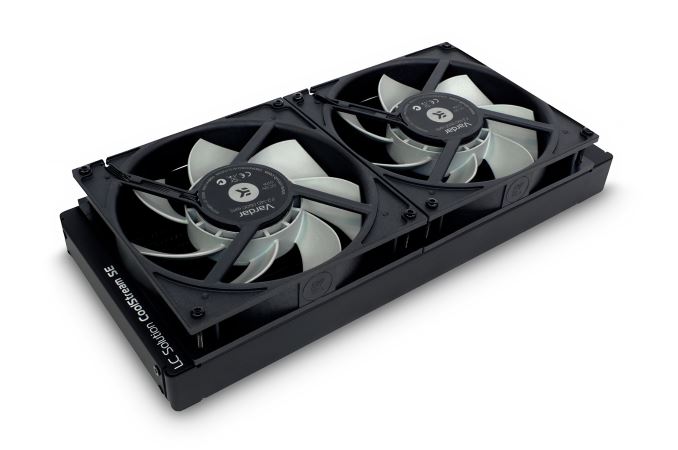 EKWB is adding two new slim radiators to their portfolio, the EK-Coolstream SE 140 and EK Coolstream SE 280. With case manufactures expanding their fan form factors to include 140mm fans, these two radiators EKWB says, "…will fill the gap in our radiator lineup where high-performance and high-compatibility slim radiators are needed." One of the key features on the new EK-Coolstream radiators is the measurements. Many radiators tend to be larger than the fans meant for it, but these two measure exactly 140mm wide and 28mm thick which should allow it to fit in places some others radiators cannot.
Both products have a black matte finish on the aluminum/steel housing with the product name in white on the top as well as the EW symbol by the ports. Inside the radiator are brass chambers ensuring it is not a mixed metal environment. The fins are made out of copper. The parallel flow cooling chambers are said to reduce hydraulic flow resistance, while the 22 FPI density in both models whisks the heat away. The two port threads are the standard G1/4".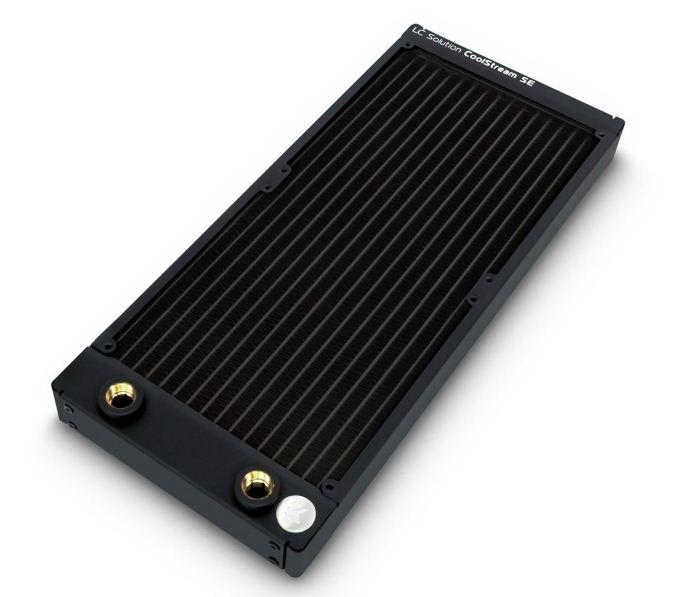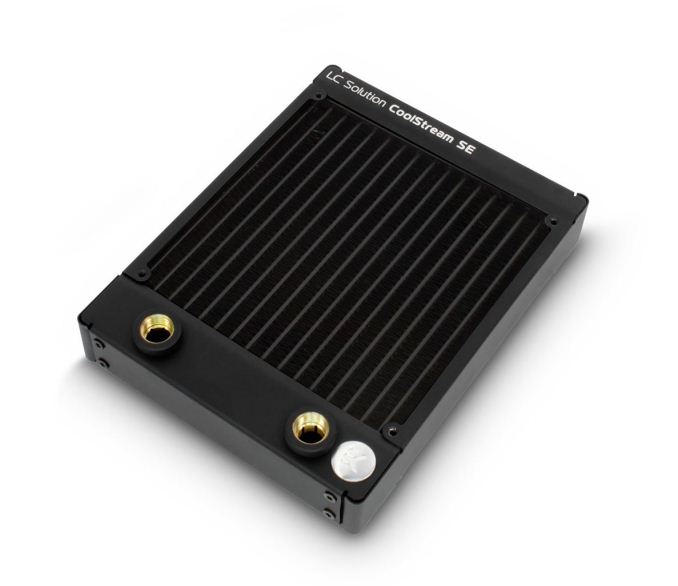 The overall dimensions measure (L)180 x (W)140 x (H)28mm (7.1" x 5.5" x 1.1") weighing in at 0.9kg (1.98 lbs). Any standard size fan, 140 x 140 x 25mm, is compatible with either radiator and are not included. The shrouds are tapped using UNC 6-32 threads on both sides allowing for a push or pull, or a push and pull configuration. Included are two pre-installed G1/4" extenders, flat-head 6-32 screws (30mm and 5mm) as well as a 2.5mm Allen key.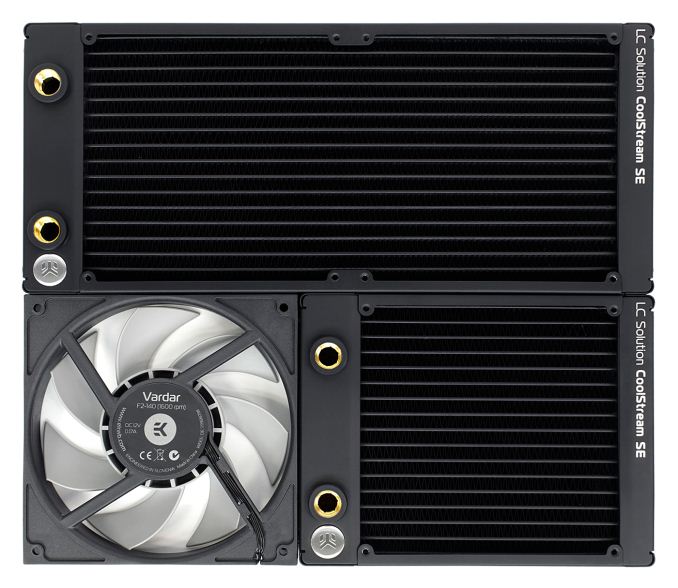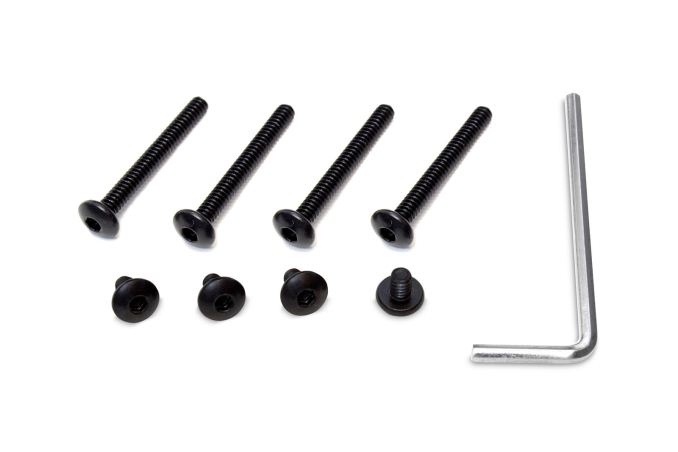 Both the EK-CoolStream SE 140 and SE 280 are available for purchase through EK Webshop and their Partner Reseller Network.
EKWB EK-CoolStream SE 140 and CoolStream SE 280
MSRP (incl. VAT) / USD
EK-CoolStream SE 140
49.95€ / $49.99

EK-CoolStream SE 280

69.95€ / $69.95
Related Reading:
Source: EKWB