radiator
EKWB is adding two new slim radiators to their portfolio, the EK-Coolstream SE 140 and EK Coolstream SE 280. With case manufactures expanding their fan form factors to include 140mm fans, these two radiators EKWB says, "…will fill the gap in our radiator lineup where high-performance and high-compatibility slim radiators are needed." One of the key features on the new EK-Coolstream radiators is the measurements. Many radiators tend to be larger than the fans meant for it, but these two measure exactly 140mm wide and 28mm thick which should allow it to fit in places some others radiators cannot. Both products have a black matte finish on the aluminum/steel housing with the product name in white on the top as well as the EW symbol...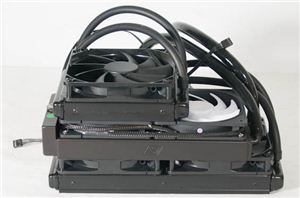 When we visited CES 2013, it became increasingly clear that not only were closed loop liquid coolers here to stay, but that they are in fact "the next big...
53
by Dustin Sklavos on 2/1/2013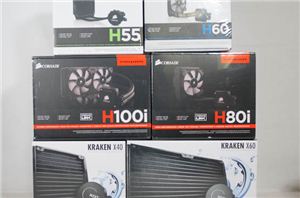 While closed-loop liquid coolers seem to perform at best comparably to the highest end air coolers, there's a certain appeal in their flexibility, stress on the motherboard, and sometimes...
68
by Dustin Sklavos on 12/26/2012