AnandTech Storage Bench - The Destroyer
The Destroyer is an extremely long test replicating the access patterns of very IO-intensive desktop usage. A detailed breakdown can be found in this article. Like real-world usage and unlike our Iometer tests, the drives do get the occasional break that allows for some background garbage collection and flushing caches, but those idle times are limited to 25ms so that it doesn't take all week to run the test.
We quantify performance on this test by reporting the drive's average data throughput, a few data points about its latency, and the total energy used by the drive over the course of the test.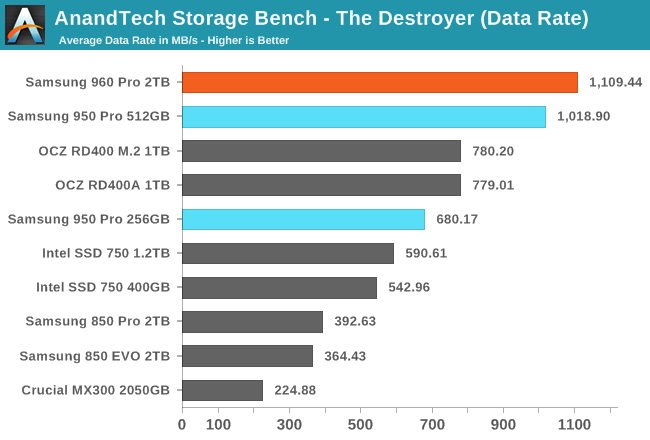 The 2TB 960 Pro sets a new record with a higher average data rate than the 950 Pro, but the improvement isn't huge, especially given the large increase in capacity over the 512GB 950 Pro.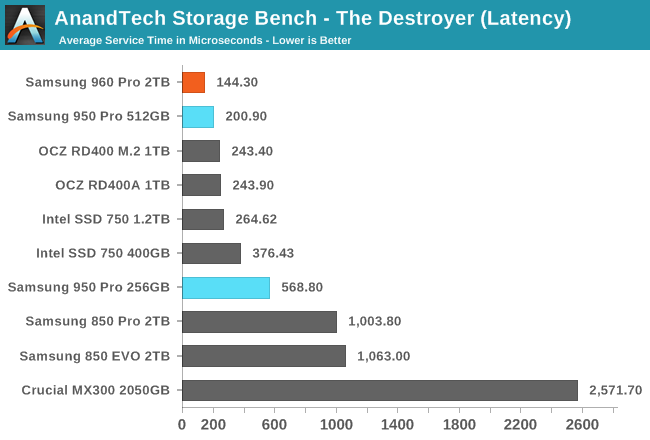 The 2TB 960 Pro reduces the average service time by almost 30% compared to the next fastest drive. SATA SSDs can't deliver average service times this low even on the ATSB Light test.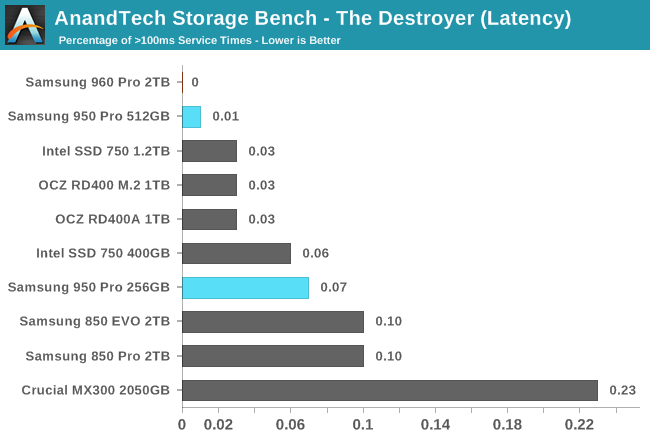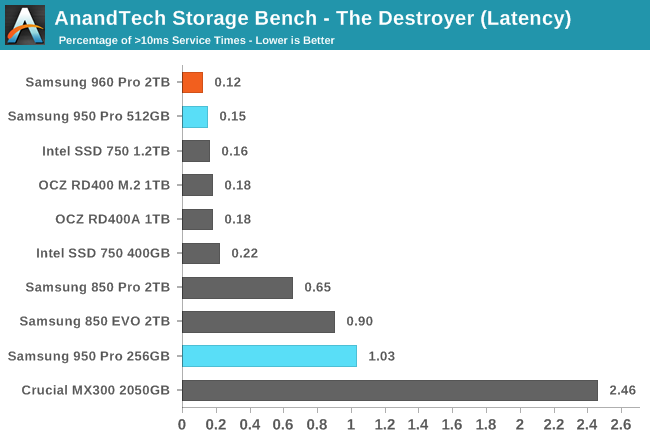 For the first time, a drive has completed The Destroyer without any operations taking more than 100ms. Though at a tighter standard of 10ms, the improvement from the 950 Pro is relatively small.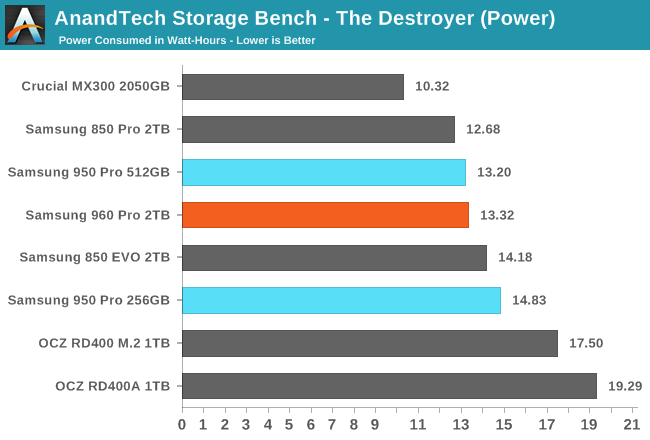 Essentially no power efficiency was sacrificed for the increased performance of the 960 Pro over its predecessors, though some SATA drives are more efficient.