AnandTech Storage Bench - Heavy
Our Heavy storage benchmark is proportionally more write-heavy than The Destroyer, but much shorter overall. The total writes in the Heavy test aren't enough to fill the drive, so performance never drops down to steady state. This test is far more representative of a power user's day to day usage, and is heavily influenced by the drive's peak performance. The Heavy workload test details can be found here.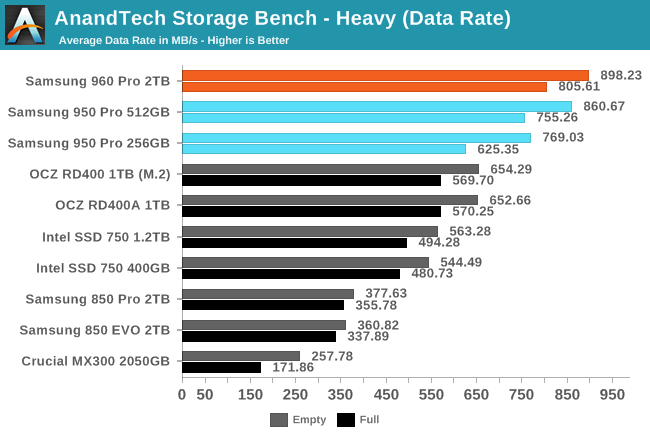 The Samsung 950 Pro was still unmatched in average data rate, even against higher capacity competition. The 2TB 960 Pro pushes the limits a little further.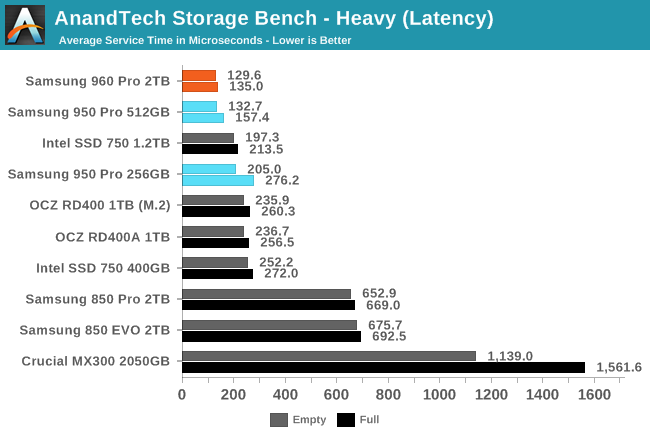 The 2TB 960 Pro delivers a slightly lower average service time than the 512GB 950 Pro, and the other PCIe SSDs are well behind.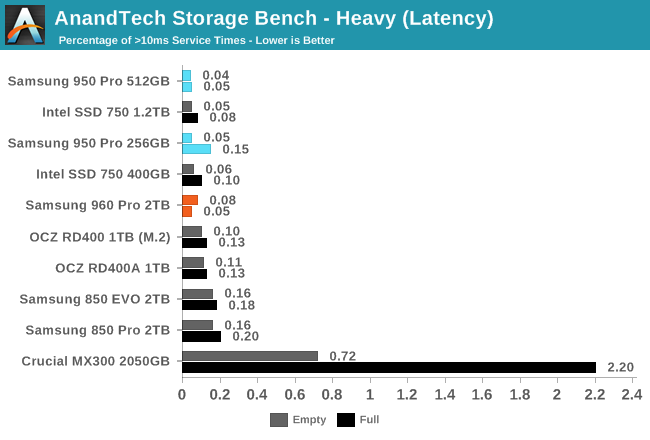 Samsung's PCIe SSDs and the Intel 750 are all very close in terms of the number of high-latency outliers they experience, while the other PCIe SSDs and the best SATA SSDs are 2-4x worse.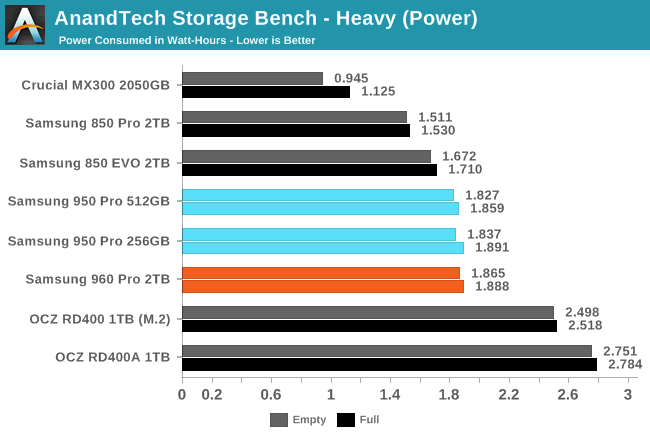 The 960 Pro's power consumption is almost identical to the 950 Pro. Samsung's PCIe SSDs have a clear lead over other PCIe SSDs but are not as efficient as the SATA drives.