The Pickup of DDR4 vs DDR3 Slowdown
Mainstream DDR4 memory modules are getting more affordable every day. There are some exceptions, due to product transitions and other reasons, but we could observe that since January all DDR4 memory modules rated for 2133 to 3000 MT/s data-rates got at least 20% cheaper. Some dual-channel kits reduced their price by 40% and some by 50%, which is well ahead of DDR4 memory chip price declines. Due to increasing competition, module manufacturers simply have to cut their prices in a bid to maintain market share (and some large customers demand a good market share). When it comes to higher-end DDR4 kits, especially those with 3600+ data-rates, then we can notice that they are getting more affordable as well but perhaps not very rapidly due to their difficulty in manufacturing. Moreover, the price decline is step by step, and can be difficult to predict.
As for DDR3 modules, their prices have come down since early 2016 as well, primarily due to DRAM ICs getting cheaper. When it comes to a 16 GB (2×8 GB) dual-channel DDR3-1866/DDR3L-1866 kit, the price iscomparable to the price of a DDR4-2133/DDR4-2400 kit, and sometimes even to DDR4-3000. Such products from well-known brands cost around $70 and sometimes DDR4-based kits are a cheaper than DDR3-based kits.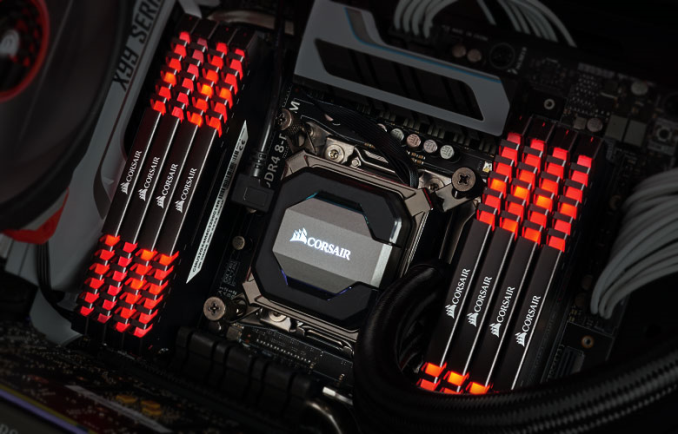 Given the prices of DDR3-2133 and DDR3-2400 kits (~$100), it is evident that fast DDR3 modules are not maintaining their previous cost gap: at present they cost more that 16 GB DDR4-3200/CL16 kits. While comparing prices or performance of DDR3 and DDR4 solely based on their data-rates is ill advised, we can do on a larger scale to a certain degree. In previous reviews, for performance comparisons, the metric of data-rate dividied by CL (CAS Latency) is a broad enough calculation to group similar performing kits, and with two similar kits the higher frequency is often the higher performer. Even though the lower latencies of DDR3, the performance of DDR4 memory sub-systems at 3000 to 3200 MT/s should be higher than performance of DDR3 at high frequencies as a result. As it turns out, for enthusiasts seeking for high performance and who are willing to pay for it, it makes more sense to get DDR4 instead of DDR3 nowadays anyway due to system compatibility and predicted future releases. Keep in mind that manufacturers will reduce production output of DDR3 in the coming quarters, and as a result even if DRAM IC prices decrease, fewer will be made and as such prices may remain flat or increase over time, which will make upgrades expensive.