Power Consumption
As this is NVIDIA's first 65nm part, it certainly of interest to see how it stacks up to the current line up in terms of power consumption. NVIDIA quotes the max power of the 8800 GT as 105W, but in the real world, we aren't just stressing the GPU. Let's take a look at system power draw under 3dmark 06 (specifically the pixel shader test).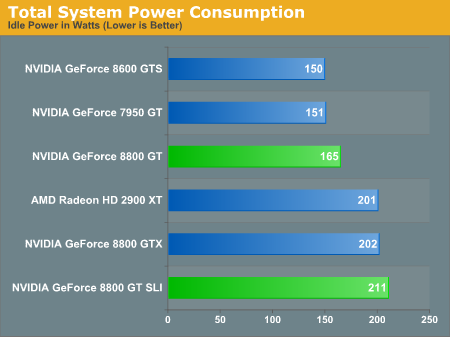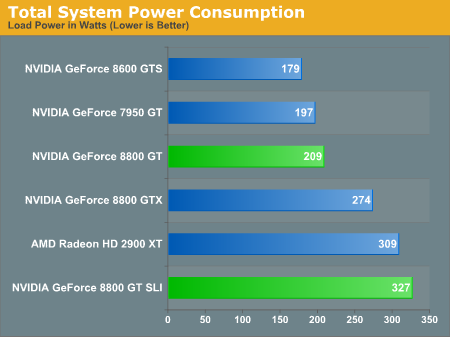 The 8800 GT draws less power than anything that competes with it in terms of performance. When G80 hit last year, we made a big deal out of how power related to performance. This card simply blows everything else away in terms of how much little power is needed to attain incredible performance.
8800 GT SLI does draw more power than the 8800 GTX, but it also performs much better in cases where performance scales with SLI. For those who want high performance, power is generally less of an object, but it's good to know that 2x 8800 GT cards won't break the bank like a pair of 2900 XTs in CrossFire.