GeForce 8800 GT MultiGPU Scaling
It will still be quite a while before we see multiGPU solutions provide the stability and consistency of a single GPU. For those interested, though, NVIDIA has left enough of an opening in their product line up this time around that SLI actually makes sense as a high end solution rather than just a potential upgrade path.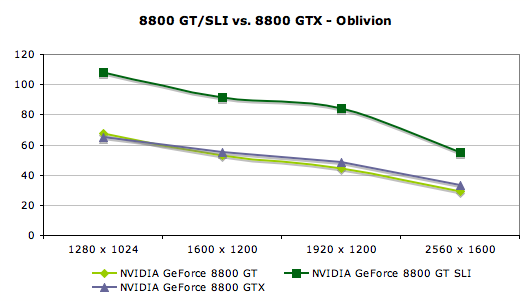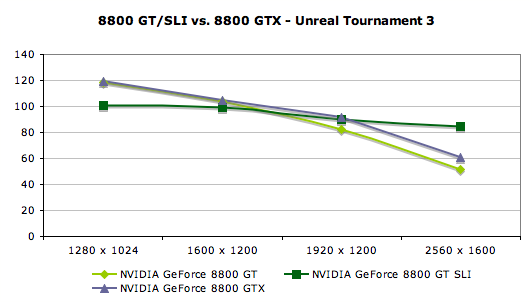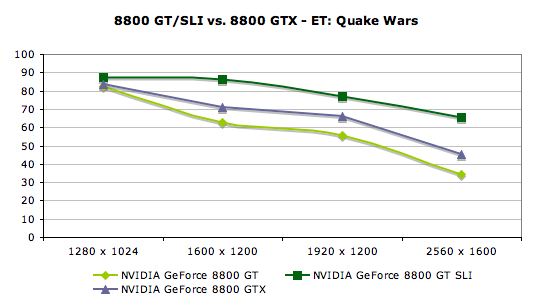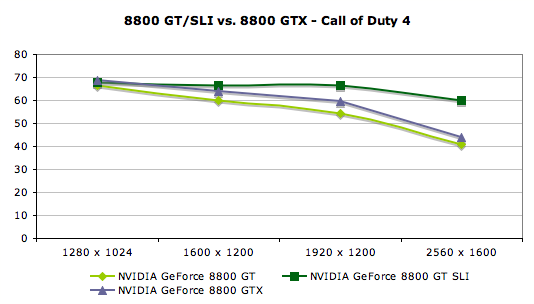 With the elimination of the 8800 GTS lineup, and the fact that performance of the 8800 GT is much faster than half the speed of the 8800 GTX, 8800 GT SLI looks pretty good under games that scale with SLI. Not only that, but 2x 8800 GT cards will cost, at most, as much as an 8800 GTX. Once the price of the 8800 GT approaches $200, as we expect it to, the price of a solution faster than the 8800 GTX will be available for much less money.
We do have to keep in mind that not everything scales with SLI, and we still have the occasional minor problem with stability or consistency. The scaling issue can be eased through the use of SLIAA in games that are able to benefit.