Wi-Fi 6
At Computex 2019, ASUS unveiled a number of ROG-branded motherboards aimed at gamers and enthusiasts for AMD's new X570 chipset. Most of them are ATX, but a small handful of models are designed for small form factor users and the ASUS ROG Strix X570-I Gaming is one such model with a mini-ITX sized PCB. The main features include Wi-Fi 6 support, dual PCIe 4.0 x4 M.2 slots, and dual video outputs on the rear panel. The ASUS ROG Strix X570-I Gaming is gaming-focused and represents its more mid-range Strix brand. On the smaller Mini-ITX form factor, the X570-I Gaming has plenty to shout about including two PCIe 4.0 M.2 slots with one located on the front of the board with an inclusive heatsink, and another...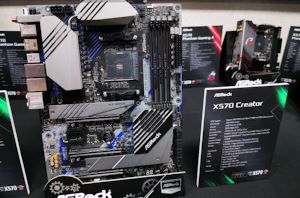 During Computex 2019, ASRock announced its range of X570 chipset motherboards for launch on 7/7 alongside the Ryzen 3000 series of processors. The ASRock X570 Creator is focused towards...
23
by Gavin Bonshor on 6/5/2019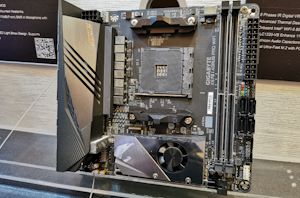 In the midst of all the current AMD announcements such as the Ryzen 3000 series of processors, and the announcement of the new X570 chipset, GIGABYTE has prepared a...
14
by Gavin Bonshor on 6/4/2019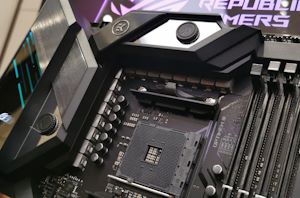 During Computex 2019, ASUS has unveiled a series of new AM4 motherboards designed for the impending Ryzen 3000 series processors. The top tier X570 Crosshair VIII Formula model features...
20
by Gavin Bonshor on 5/28/2019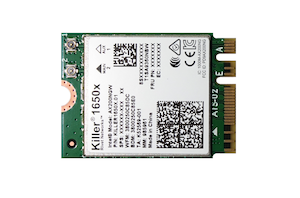 One of the core criticisms of the Killer networking hardware has been hardware reliability and drivers. On the last generation product, the company did away with those by working...
31
by Ian Cutress on 4/15/2019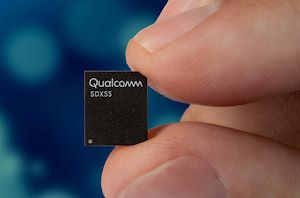 One of the key target markets for 5G deployments is 'the last mile of copper' from the local cabinet to the home. In order to avoid churning up streets...
12
by Ian Cutress on 4/10/2019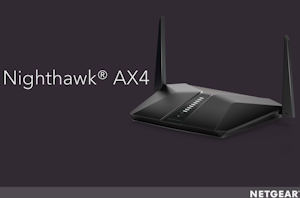 Netgear has been announcing new members in their Wi-Fi 6 802.11ax router family regularly over the last few months. We discussed the launch of the RAX80 and RAX120 in...
27
by Ganesh T S on 4/9/2019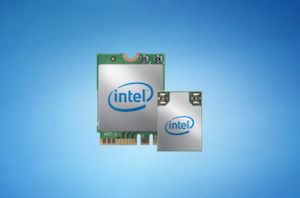 Intel has quietly launched its first Wi-Fi 6 (802.11ax) wireless network adapter, codenamed Cyclone Peak. The new WLAN adapter will deliver up to 2.4 Gbps network throughput when used...
13
by Anton Shilov on 4/3/2019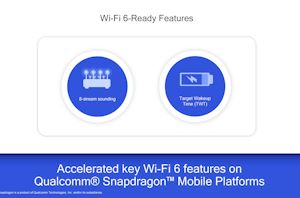 With the upcoming ratification of the Wi-Fi 6 (802.11ax) standard expected in August, a number of companies are gearing up with Wi-Fi 6 'ready' routers and end-points to get...
8
by Ian Cutress on 2/25/2019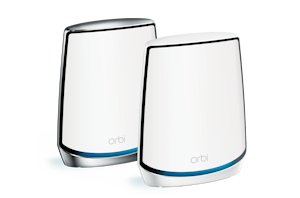 Netgear's Orbi Wi-Fi system / mesh networking product line has been well-received in the market since its introduction in Q3 2016. Since then, Netgear has been regularly rolling out...
5
by Ganesh T S on 1/7/2019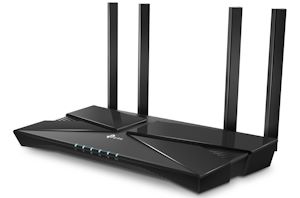 TP-Link recently introduced a couple of Wi-Fi 6 (802.11ax) routers based on Broadcom's platform. At CES 2019, the company announced multiple new Wi-Fi 6 products to provide wallet-friendly entry...
5
by Ganesh T S on 1/7/2019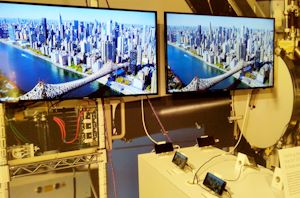 While the headline features of the new Snapdragon 855 Mobile Platform might be the 5G connectivity, or the Cat 24 LTE modem, or the new CPU/GPU combination, further down...
15
by Ian Cutress on 12/11/2018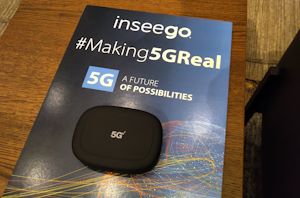 Most of the 5G deployments to date are using mobile hotspots – devices that convert a 5G signal into another form of data transfer, usually some form of ubiquitous...
8
by Ian Cutress on 12/10/2018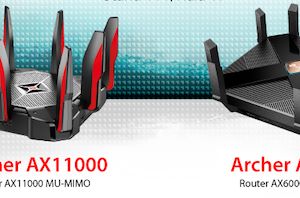 TP-Link has announced pre-orders for their first 802.11ax router - the 8-stream Archer AX6000, along with technical details, pricing, and other information. In addition, a higher-end model, the Archer...
21
by Ganesh T S on 12/10/2018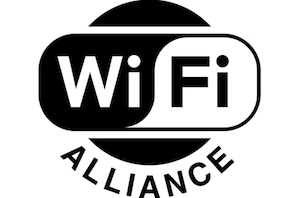 In a bid to simplify the naming of the current and future Wi-Fi standards and ensure that even unexperienced users buy the right equipment, Wi-Fi Alliance on Wednesday introduced...
19
by Anton Shilov on 10/3/2018