WD Red
Western Digital has introduced its new WD Red SA500 family of specialized SSDs, which are designed for caching data in NAS devices. The drives are available in four different capacities from 500 GB to 4 TB to satisfy demands of different customers. To maximize their compatibility, the SSDs feature a SATA 6 Gbps interface and come in M.2-2280 or 2.5-inch/7-mm form-factors. Now that many desktop PCs have either been replaced by laptops or are so small that they cannot house a decent number of capacious hard drives, NAS use is gaining traction among those individuals and small businesses who need to store fairly large amounts of data. To provide such customers high performance (which is comparable to that of internal storage), many NAS these days...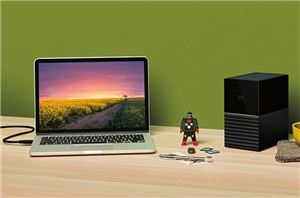 Western Digital has released its new My Book Duo external storage systems for consumers. The new devices run two 3.5" WD Red HDDs in RAID 0 or 1 mode...
7
by Anton Shilov on 8/25/2017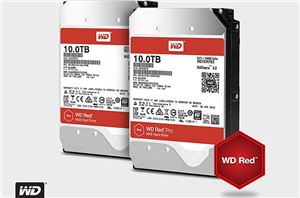 Western Digital has announced two new helium-filled hard drives targeting consumer and business NAS applications. The new WD Red and WD Red Pro HDDs increase capacity of WD's NAS...
19
by Anton Shilov on 5/22/2017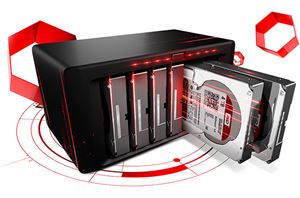 Helium-filled hard drives have a number of mechanical advantages compared to traditional HDDs, but they are also more expensive to manufacture. Western Digital subsidiary HGST introduced the world's first...
34
by Anton Shilov on 3/1/2016