UltraWide
Philips this week announced a new ultra-wide display aimed at prosumers. The curved Brilliance 439P9H brings together a large 32:10 aspect ratio panel with USB Type-C docking capabilities, an integrated KVM switch, a wide color gamut, factory calibration, and more. And while the monitor is not aimed at color-critical workloads, many users who need accurate colors may actually consider it. The Philips Brilliance 439P9H uses a curved VA panel featuring a 1.8-meter radius curvature, and a 3840x1200 resolution. Other characteristics of the LCD include a max brightness of 450 nits, a 3000:1 contrast ratio, 178º/178º vertical/horizontal viewing angles, a 4 ms GtG contrast ratio, and up to a 100 Hz refresh rate. The display can reproduce 123% of the sRGB, 95% of the DCI-P3, 91%...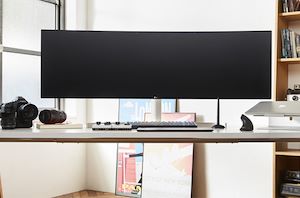 LG this week announced that it would demonstrate its next-generation ultra-wide curved displays at CES early next month. LG's UltraGear 38GL950G will be one of the industry's first 38-inch...
32
by Anton Shilov on 12/20/2018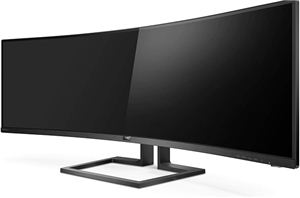 Last week at IFA, Philips demonstrated its upcoming ultra-wide curved 49-inch monitor. The new 499P9H display features a 5K resolution with a 32:9 apect ratio, and will be aimed...
13
by Anton Shilov on 9/7/2018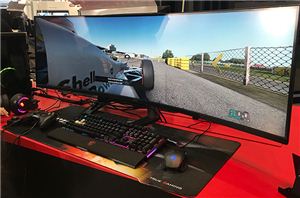 Earlier this month MSI demonstrated its ultrawide curved 49-inch gaming display at Computex. The unit uses a mass-produced panel and already has a model number, so its launch is...
17
by Anton Shilov on 6/22/2018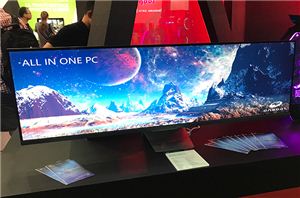 Colorful is showing off its prototype of an all-in-one computer with a 49-inch display. At present, the system is closer to a proof-of-concept than a real product, but if...
18
by Anton Shilov on 6/8/2018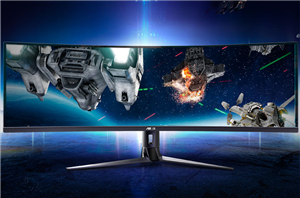 Last year Samsung released the industry's first ultrawide 49-inch gaming display which proved that rather exotic products could be quite a success. At Computex, ASUS introduced its own ultrawide...
8
by Anton Shilov on 6/4/2018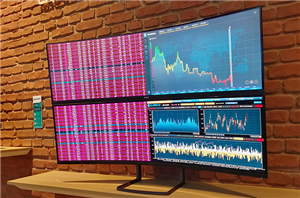 Wrapping up our IFA coverage, at least week's trade show TPV demonstrated a preproduction version of its upcoming ultra-wide (32:9 aspect ratio) 49" Philips display. The 492P8 monitor will...
27
by Anton Shilov on 9/8/2017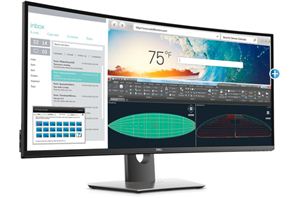 Dell this week began shipments of its curved ultra-wide 3840×1600 UltraSharp U3818DW display. The monitor is the fourth screen of this size and with this resolution on the market...
17
by Anton Shilov on 7/21/2017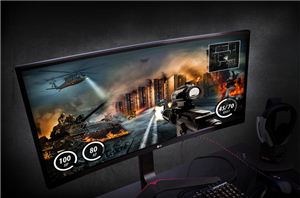 LG has begun to sell its new ultra-wide curved display that appears to be its first monitor to support NVIDIA's G-Sync technology. The LG 34UC89G resembles the 34UC79G display...
21
by Anton Shilov on 7/3/2017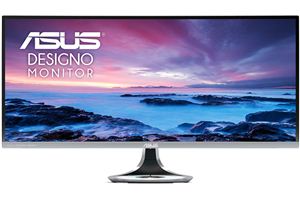 ASUS has started to ship its Designo Curve MX34VQ display that was originally announced in mid-2016. At present, a number of retailers are offering pre-orders on the monitor, starting...
32
by Anton Shilov on 2/24/2017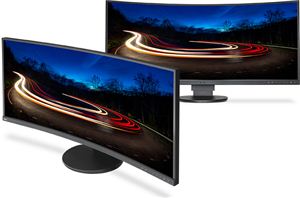 This week NEC has announced its first curved ultrawide display, the EX341R. NEC is promoting the panel for offices, control rooms, trading rooms, and other applications that typically use...
39
by Anton Shilov on 2/9/2017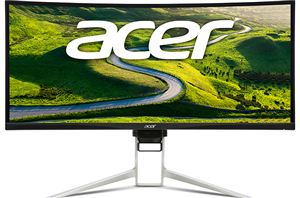 Acer has announced its new ultra-wide curved display for gaming and multimedia applications. The monitor boasts with a rare combination of features, such as a curved panel, 2.4:1 aspect...
28
by Anton Shilov on 2/4/2017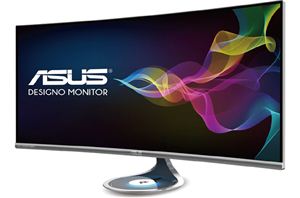 ASUS has introduced its largest Designo Curve display to date that weds style with a sophisticated feature set. The new MX38VQ uses a UWQHD-class (3840x1600) IPS panel and is...
17
by Anton Shilov on 1/12/2017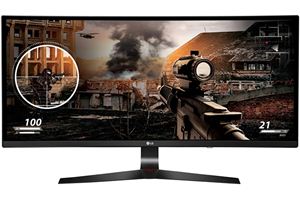 LG was one of the first suppliers to bring displays with 21:9 aspect ratio to consumers a couple of years ago, and at IFA 2016 the company introduced its...
33
by Anton Shilov on 9/9/2016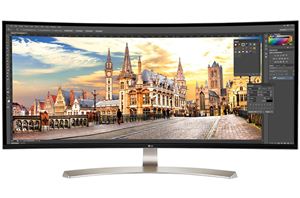 This week at IFA in Berlin LG introduced a new flagship UltraWide display. The new monitor is called the LG 38UC99 and it's LG's largest UltraWide display to date...
43
by Anton Shilov on 9/2/2016