Supermicro
Today AMD is officially going to start offering its Ryzen Threadripper Pro processors at retail, effectively ending the exclusivity deal with Lenovo on the product line. To date, Lenovo is the only company to have offered Threadripper Pro in the Thinkstation P620 platform. In the past few months, beginning with the CES trade show, we have seen three motherboard manufacturers showcase models of compatible motherboards for the retail market, and today is supposed to be the day that systems with those motherboards can be purchased. At the launch of the Threadripper Pro platform, AMD advertised four different models from 12 cores up to 64 cores, built upon its Zen 2 architecture and mirroring the Threadripper 3000 family of hardware. The Pro element is an upgrade...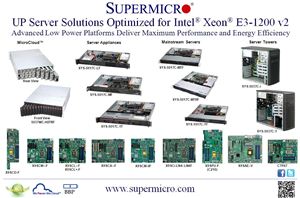 Intel introduced three new Xeon processor families last week. The Xeon E3-1200 v2 family is based on the Ivy Bridge architecture, while the Sandy Bridge based Xeon E5-2400 and...
5
by Ganesh T S on 5/23/2012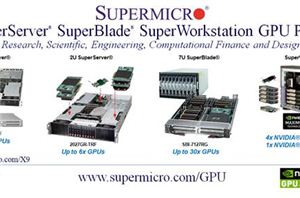 NVIDIA's GPU Technology Conference (GTC 2012) is around the corner (May 14-17), and Supermicro has indicated that their GPU-Enabled X9 server and workstation solutions would be showcased at the...
6
by Ganesh T S on 5/9/2012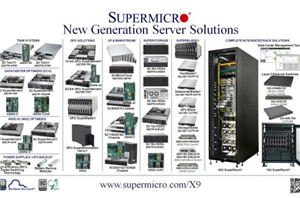 The Sandy Bridge based Xeon E5-2600 processors were launched by Intel yesterday, and Supermicro wasn't far behind in launching a host of solutions supporting / based on these processors...
31
by Ganesh T S on 3/7/2012