Supermicro
This week Supermicro has expanded operations in the Netherlands. The new facilities will enable the company to make servers and storage systems in Europe quicker, offer its customers more flexible configurations, improve services offered to clients, and expand its presence in Europe just ahead of the looming 5G era. Supermicro's expanded EMEA Operations Park in s-Hertogenbosch, the Netherlands, will manufacture servers and storage solutions (using numerous components produced at other factories) according to exact requirements of clients as well as test proof-of-concept systems on site and remotely at the Cloud Center of Excellence (CCoE) lab. Among the things that Supermicro offers to its customers the company names SuperServer solutions, Petascale All-Flash NVMe storage arrays, BigTwin high-performance servers for critical applications, SuperBlade machines for datacenters and HPC...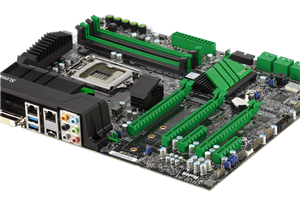 One of the biggest changes to the motherboard scene since the release of Skylake is the distinct lack of motherboards designed to cater for more than two PCIe cards...
20
by Ian Cutress on 1/18/2016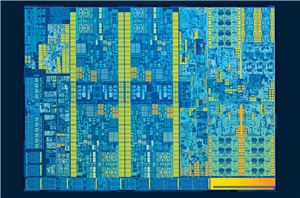 Anyone who has kept tabs on the extreme overclocking community recently would have noticed that the overclocker Dhenzjhen recently took a Core i3-6320 up to 127 MHz on increasing...
51
by Ian Cutress on 12/11/2015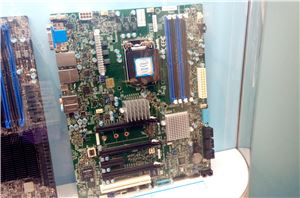 One of the bigger shakeups of the Xeon ecosystem of late is the recent discovery that Intel will be severing the few ties that the Xeon family of processors...
14
by Ian Cutress on 11/24/2015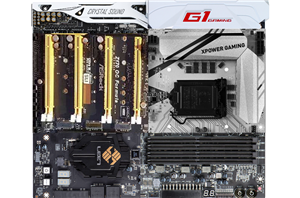 Along with the launch of the two Skylake-K processors today, we also have a raft of new motherboards to go with them. The Skylake processors use the LGA 1151...
85
by Ian Cutress on 8/5/2015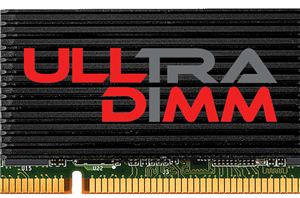 We are running a bit late with our Flash Memory Summit coverage as I did not get back from the US until last Friday, but I still wanted to...
30
by Kristian Vättö on 8/18/2014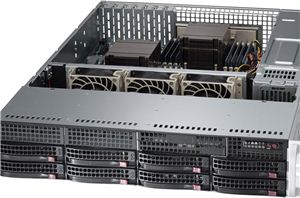 Servers that support higher inlet temperatures could significantly reduce or even eliminate the cooling costs of the data center. We received the 2U supermicro 6027R-73DARF that supports the latest...
48
by Johan De Gelas on 2/11/2014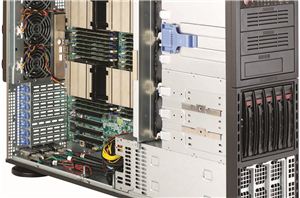 Trials of an Intel Quad Processor System: 4x E5-4650L from SuperMicro In recent months at AnandTech we have tackled a few issues of dual processor systems for regular use, and...
53
by Ian Cutress on 7/3/2013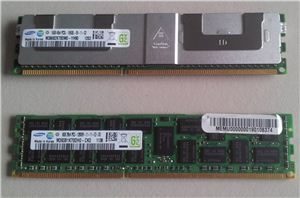 Most of the servers in the datacenter, especially the ones running virtualization, database, and some HPC applications, are more memory limited than anything else. There are several server memory...
26
by Johan De Gelas on 8/3/2012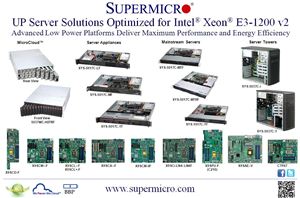 Intel introduced three new Xeon processor families last week. The Xeon E3-1200 v2 family is based on the Ivy Bridge architecture, while the Sandy Bridge based Xeon E5-2400 and...
5
by Ganesh T S on 5/23/2012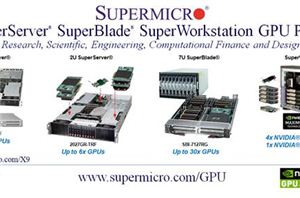 NVIDIA's GPU Technology Conference (GTC 2012) is around the corner (May 14-17), and Supermicro has indicated that their GPU-Enabled X9 server and workstation solutions would be showcased at the...
6
by Ganesh T S on 5/9/2012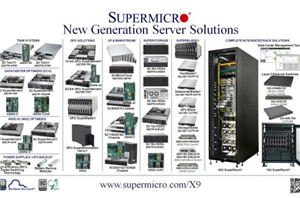 The Sandy Bridge based Xeon E5-2600 processors were launched by Intel yesterday, and Supermicro wasn't far behind in launching a host of solutions supporting / based on these processors...
18
by Ganesh T S on 3/7/2012