Sponsored Post
Last year SanDisk introduced the SanDisk Tech Assisted Refresh (STAR) program for enterprises to ease the transition from hard disk drives (HDDs) to SSDs. SanDisk gained valuable experience from its internal upgrade program where 4,600 employees' laptops were migrated from HDDs to SSDs and with STAR program SanDisk is bringing the benefits of its internal program to all enterprises. The core benefit of STAR program is that it requires no resources from the customer company. One of the main obstacles of SSD upgrades is the fact IT managers cannot abandon their daily routines and perform SSD upgrades on hundreds, or even thousands of computers, and hiring temporary workforce is both risky and expensive. In SanDisk's STAR program, the upgrade and migration is fully done by...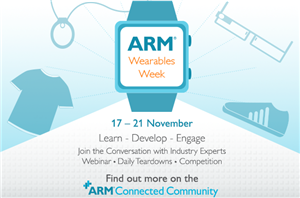 The incredible rise of the smartphone market was a phenomena that caught virtually everyone off-guard. Though cellular phones had been ramping up in complexity for nearly 20 years, the...
20
by Sponsored Post on 11/15/2014

You can't argue with the notion that an ideal New Year's resolution would be to increase the performance and speed of each and every one of the IT projects...
0
by Sponsored Post on 12/4/2012