Smartwatch
Tag Heuer last week announced its new generation smartwatch, co-developed with Google and Intel. The new Connected Modular 45 timepiece uses an Intel SoC, runs Google's Android Wear 2.0, and is listed with 'expanded functionality'. Tag Heuer will also offer a variety of customization options for the new smartwatch and aim to address different market segments with the new product. Furthermore, the watchmaker says that the Connected Modular 45 design could easily fit a mechanical module and be converted into a regular timepiece. Tag Heuer, Google and Intel formally introduced their first-gen connected smartwatch in late-2015. The wristwatch was the first device of the kind for Tag Heuer and for Intel, and so it was largely a test vehicle for both of them. As it...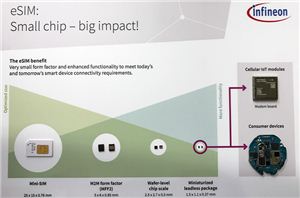 Update 3/20: Infineon has contacted us and said that the eSIM IC is made using a 40 nm process technology. At MWC this year, Infineon showcased a lineup of its...
28
by Anton Shilov on 3/11/2017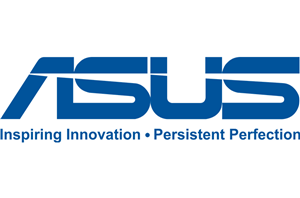 ASUS has introduced a number of new products this summer, but never released their official recommended prices and availability timeframes for the US market. In the recent weeks, the...
21
by Anton Shilov on 10/10/2016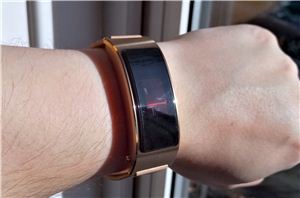 I think I'm getting the reason why smartwatches exist now - or at least watches in general. When I was younger, before smartphones, I wore a simple cheap watch...
10
by Ian Cutress on 10/4/2016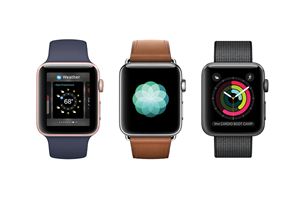 In addition to announcing the new iPhone 7 and iPhone 7 Plus today, Apple introduced Apple Watch Series 2. Like all first-generation products, the original Apple Watch had some...
15
by Matt Humrick on 9/7/2016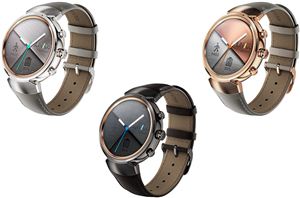 ASUS introduced its third generation ZenWatch at the IFA trade show on Wednesday. The ZenWatch 3 wearable features a new case design with round display and uses a more...
17
by Anton Shilov on 9/2/2016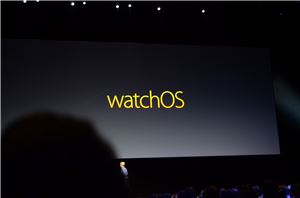 While Apple Watch and watchOS 1 was a solid first step towards seriously addressing the smartwatch market, it was obvious to me that it was still in need of...
20
by Joshua Ho on 6/13/2016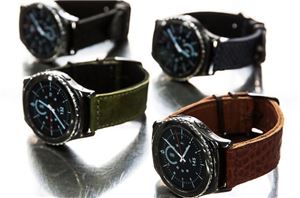 Samsung has revealed that its Gear S2 Classic 3G and 4G smartwatches, which were formally introduced last September, will be available in the U.S. on March 11, 2016. The...
16
by Anton Shilov on 2/23/2016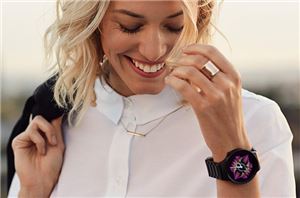 Google has announced this week that they have added several new functions to the Android Wear operating system in an update that is now being rolled out. The latest...
18
by Anton Shilov on 2/5/2016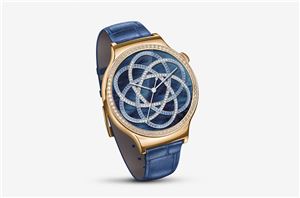 Huawei has announced two new versions of the Huawei Watch that target users looking for something more flashy than the standard steel model. The new versions of the Huawei...
6
by Brandon Chester on 1/5/2016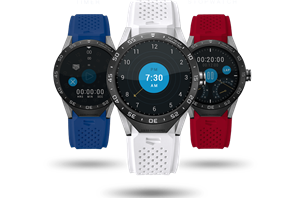 Today TAG Heuer, a traditional Swiss watchmaker, announced their entry into the world of smartwatches with the TAG Heuer Connected. This is really the first example of a luxury...
10
by Brandon Chester on 11/9/2015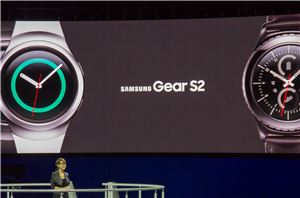 After quite a long day yesterday here in Berlin I finally managed to catch a breath to sit down and go over what was likely the biggest reveal over...
31
by Andrei Frumusanu on 9/4/2015