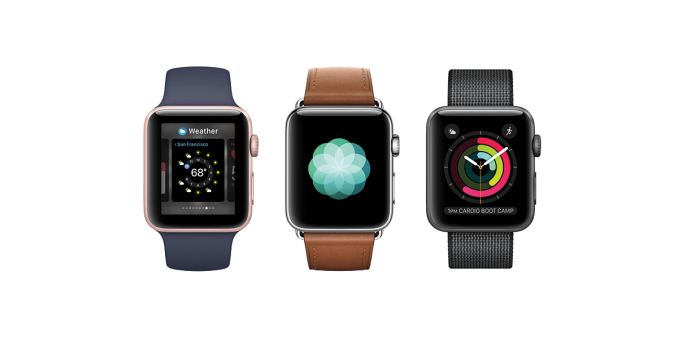 In addition to announcing the new iPhone 7 and iPhone 7 Plus today, Apple introduced Apple Watch Series 2. Like all first-generation products, the original Apple Watch had some serious shortcomings. First, without cellular connectivity or even GPS, the Apple Watch could not stray beyond the Wi-Fi range of an iPhone without losing much of its functionality. The second major issue was performance: a combination of hardware efficiency concerns and limitations with the software SDK. And while it offered basic protection from water splashes, it was not officially water resistant, an important feature for a fitness-oriented device.
The original Apple Watch came out nearly 1.5 years ago, so it was due for an update. Despite this passage of time, the new Watch is not radically different from the original, but does improve upon it in several key areas. Unfortunately, it still does not have cellular connectivity, so it's not a completely independent device; the watch will still need to be on the same Wi-Fi network as an iPhone to receive notifications, for example. There were rumors of prototypes with cellular radios, and it would certainly be surprising if Apple was not looking into this, but for now it appears power, space, and cost constraints are still prohibitive. Apple Watch Series 2 does add GPS, though, which means you can take it for a walk, jog, or bike ride and still view distance, speed, and location information without having to carry an iPhone too. Apple also mentioned in its presentation that it can obtain a GPS lock almost instantly, so you can start your workout immediately.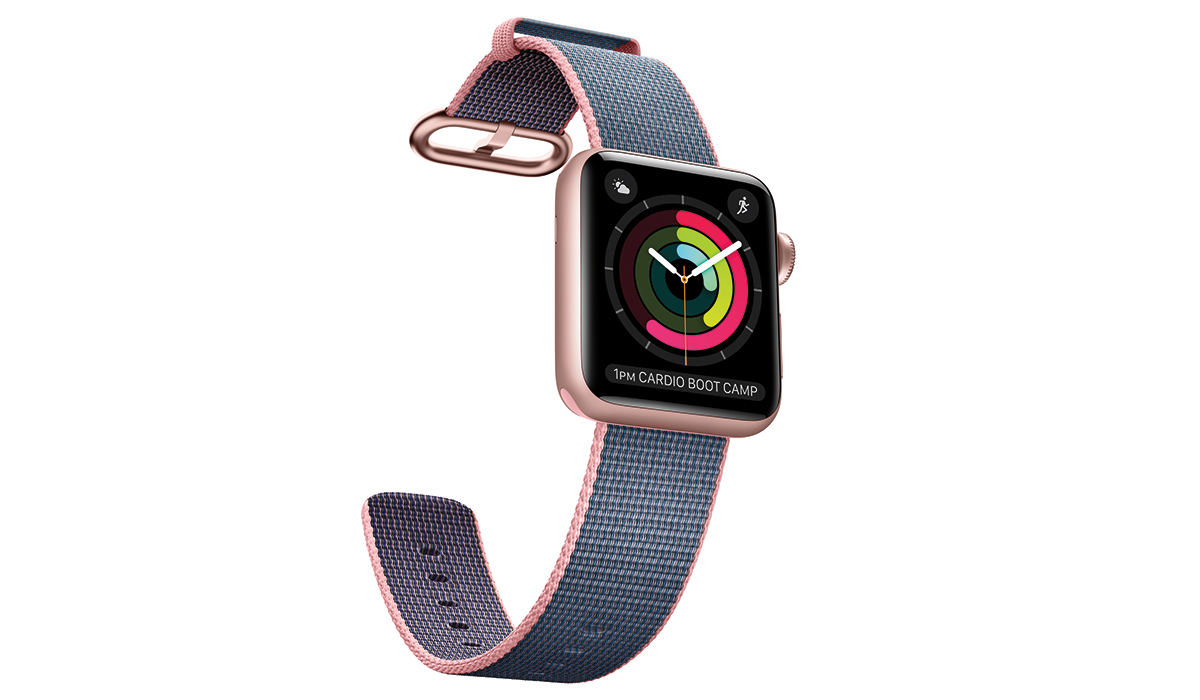 Apple is addressing the performance issues in two different ways. First, watchOS 3, which is available for all Apple Watch versions, brings a number of improvements meant to give instant access to information, including the ability to keep favorite apps loaded in RAM and allowing apps to fetch information in the background so it's available right when you need it.
Apple Watch Series 2 also includes a second-generation S2 SiP (System in Package), which further improves performance. The S1 SiP in the original Apple Watch uses a single-core CPU (likely an ARM Cortex-A7 or something very similar) running at up to 520MHz. The S2 adds a second CPU core and improves performance by 50%, according to Apple. It's not clear if this gain is from a frequency bump, improvements to the microarchitecture, the addition of the second core, or some combination thereof, but considering how slow the original Apple Watch is, any improvement here is welcome. Along, with the now dual-core CPU is an updated GPU that improves graphics performance by a factor of two, again according to Apple.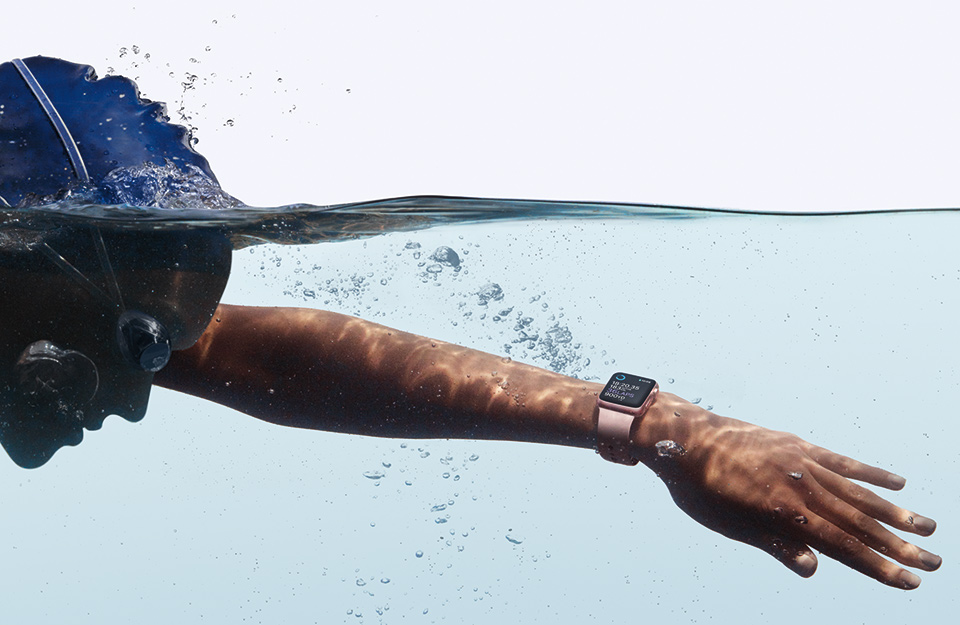 Water resistance is an important feature for a fitness-oriented wearable, and Apple Watch Series 2 takes a step forward here by adding a rating of 50 meters (that's 164 feet for the three countries that do not use metric units) based on ISO standard 22810:2010. This means the case will not allow water to leak in while performing an activity like swimming in a pool or in the ocean. It does not guarantee water resistance while scuba diving (this is covered by ISO 6425) or when subjected to high-velocity jets of water like when water skiing, though.
Speaking of swimming, Apple has added two new workout options: pool and open water. When using one of these options, the new watch can count laps and keep track of your pace. Apple has also done a significant amount of research to develop new algorithms that will automatically detect stroke type and calculate calorie burn.
Apple Watch Series 2 comes with a new display too. It primarily bumps maximum brightness up to 1,000 nits, about twice as bright as the previous display. This is likely similar to the auto-brightness boost feature we see with smartphone AMOLED displays, which improve viewability outdoors.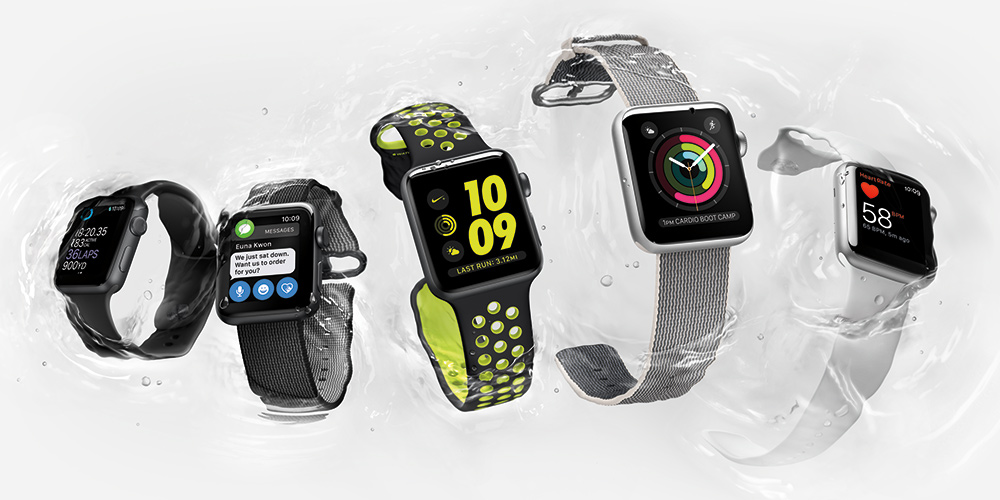 Apple is keeping the same design and dimensions for this generation, but there are now three different versions in two different case sizes, 38mm and 42mm, to choose from. The new Apple Watch Series 1 adds the new S2 SiP to the original Apple Watch and comes with an aluminum case in gold, rose gold, silver, or space gray. It starts at $269 when paired with a Sport Band. The all new Apple Watch Series 2 comes with either an aluminum case in the same colors as Series 1 or a stainless steel case in silver or space black and starts at $369. The new Apple Watch Edition, which is based on the Apple Watch Series 2, starts at $1249 and comes with a white ceramic case that's four times harder than stainless steel, making it more resistant to scratching. Finally, there's the Apple Watch Nike+ that starts at $369. This version was co-developed with Nike and has features that cater to people who enjoy running (so not me) and fitness oriented bands.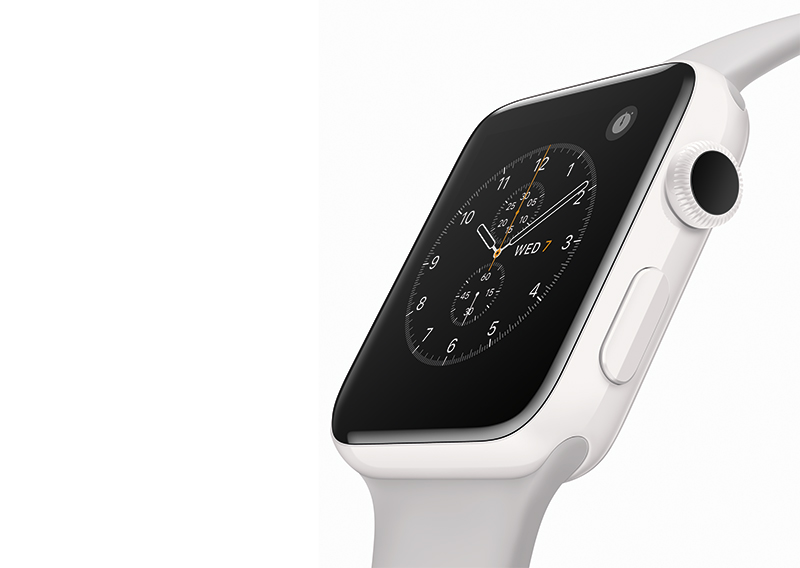 The Apple Watch Series 1, Apple Watch Series 2, and Apple Watch Edition will be available for pre-order beginning September 9 and will appear in stores on September 16 in the US and 26 other countries, expanding to 20 more countries on September 23, and finally arriving in India and Mexico on October 7. The Apple Watch Nike+ can also be pre-ordered on September 9, but will not be available until "late October." Note that Apple Watch Series 2, Apple Watch Edition, and Apple Watch Nike+ all require an iPhone 5 or later running iOS 10, which will be available September 13.