Ryzen Embedded
While AMD's Ryzen Embedded APUs aren't new, the rate of adoption for them is. AMD unveiled this week that four more manufacturers are now offering ultra-compact form-factor (UCFF) PCs powered by their embedded Ryzen APUs. With systems shipping from ASRock, EEPD, OnLogic, and SimplyNUC, the small form factor boxes can be used for a wide variety of use cases, ranging from home entertainment to business and industrial applications. ASRock's 4X4 BOX R1000V UCFF PCs Finally Available Originally introduced earlier this year, ASRock's 4X4Box R1000V and 4x4 BOX-R1000M systems come in black Intel NUC-like chassis that packs a motherboard with soldered down AMD's dual-core Ryzen Embedded R1505G APU with Radeon Vega 3 Graphics or dual-core Ryzen Embedded R1606G APU with Radeon Vega 3 Graphics, respectively. The systems...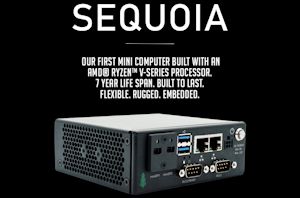 SimplyNUC, a maker of ultra-compact form-factor (UCFF) PCs, has introduced its first PCs that use AMD's Ryzen Embedded processors. The Sequoia units are rugged commercial systems designed for applications...
33
by Anton Shilov on 11/14/2019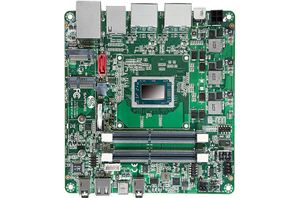 Sapphire has announced one of the world's first platforms based on AMD's Ryzen Embedded V1000-series APUs. The motherboard is aimed at various embedded applications that can take advantage of...
28
by Anton Shilov on 7/9/2018