Radeon RX 500
Spotted yesterday by Heise.de, AMD has silently lowered the specifications of the Radeon RX 560 to encompass parts with 14 CUs (896 Stream Processors), allowing them to be sold alongside standard 16 CU (1024 SP) parts. The net effect of this change is that it allows Radeon RX 460-level products to be sold as Radeon RX 560 cards. With the RX 500 series Polaris family refresh, AMD based the Radeon RX 560 on a fully enabled Polaris 11 GPU, meaning all 16 of its CUs were active. By contrast, AMD never shipped a fully enabled Polaris 11 part under the 400 series (excluding the Macbook Pro specific Radeon Pro 460), so the RX 560 was a notable step up from the 14 CU Radeon RX...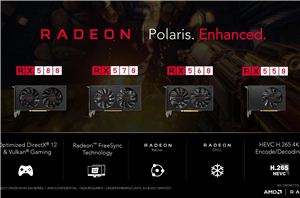 This morning AMD is taking the wraps off of their next line of video cards, the Radeon RX 500 series. Like past video card lineup refreshes, the RX 500...
54
by Ryan Smith on 4/18/2017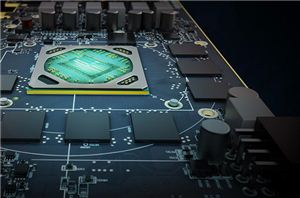 Launching today is AMD's new Radeon RX 500 series. As we're covering in our companion launch article, the RX 500 series is a refresh of Polaris, bringing about newer...
130
by Ryan Smith on 4/18/2017