Origin PC
Today Origin PC released its new Evo15-S gaming laptop. The new device uses NVIDIA's Max-Q based video cards to give a notably thinner and lighter device than the average gaming laptop while maintaining most of the performance. The Evo15-S offers up to an 8th Gen Intel Core i7 processor, a Geforce GTX 1070 (Max-Q) discrete video card, FHD or 4K UHD panel options, and up to 32GB of memory. Measuring in at just 0.7-inches thich, it is as compact as the Asus ROG Zephyrus but is rated to have a longer battery life, and more storage, making for an interesting option in the gaming laptop segment. Looking at the design aesthetic, one may find it difficult to guess there is some pretty good hardware hiding...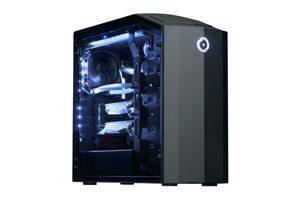 LAS VEGAS, NV — Custom desktop maker ORIGIN PC has announced chassis updates to its existing Genesis (full tower) and Millennium (super tower) gaming desktops, as well as updates...
6
by Joe Shields on 1/8/2018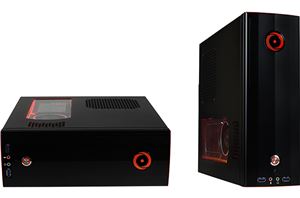 Boutique system builder Origin PC on Monday officially launched its new Chronos SFF gaming PCs. Initially announced at CES 2016, the new Chronos SFF is the latest design in...
12
by Anton Shilov on 3/7/2016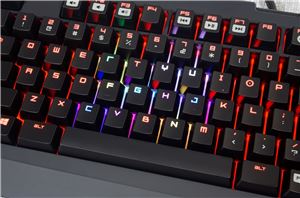 Most of our US and Canada based readers that are involved with PC gaming are highly likely to have heard of ORIGIN PC, the company that specializes on building...
44
by E. Fylladitakis on 8/6/2015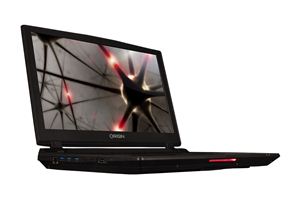 CES now over, which means for a lot of the editors we can finally sit down and write about some of the stuff we saw during the week. If...
33
by Jarred Walton on 1/13/2015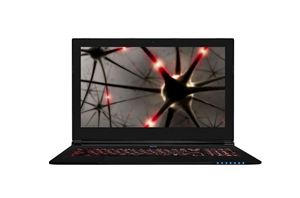 Continuing with our GTX 980M/GTX 970M coverage, I expect we'll see press releases and website updates from all of the major notebook vendors today or very soon, as all...
9
by Jarred Walton on 10/7/2014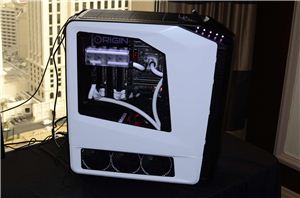 OriginPC is a boutique PC system integrator with a twist: they ship their systems in gigantic wooden crates designed to kill reviewers like Dustin (RIP). The past couple of...
6
by Jarred Walton on 1/9/2014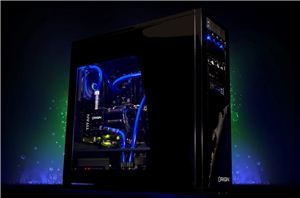 At long last we're taking an in-depth look at Origin's latest generation Genesis desktop system. Backed by a heavily overclocked Core i7 processor and no less than 3 GeForce...
63
by Ryan Smith on 4/23/2013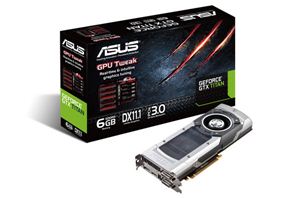 This week saw the launch of NVIDIA's latest and greatest single GPU consumer graphics card, the GeForce Titan. Priced at a cool grand ($1000), the Titan isn't the sort...
22
by Jarred Walton on 2/22/2013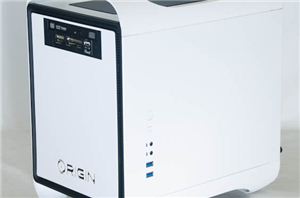 BitFenix's Prodigy enclosure, despite a couple of rough spots, emerged as a one-of-a-kind design and a substantial success for the company. BitFenix brought a remarkably flexible Mini-ITX enclosure to...
32
by Dustin Sklavos on 7/27/2012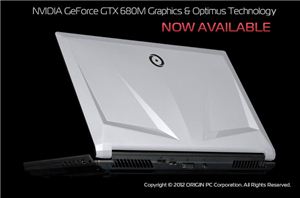 It looks like there's a bit of confusion on some embargo dates, but Origin PC has released some details on their upcoming EON15-S and EON17-S notebooks. The big news...
4
by Jarred Walton on 6/4/2012
This year's visit with representatives from some of the custom-build computer boutiques has been enlightening, if for no other reason than to highlight the sometimes extreme differences between each...
3
by Dustin Sklavos on 1/12/2012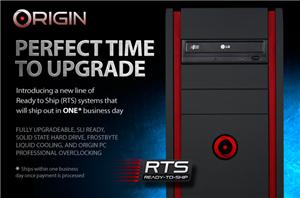 We've only had the opportunity to look at one Origin PC so far, and while the performance was impressive the packaging was equally so—Dustin had to struggle to get...
20
by Jarred Walton on 11/22/2011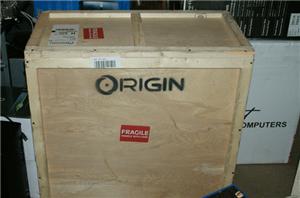 Now that we've been getting a fairly steady influx of desktop machines from boutiques, Origin PC is stepping into the ring by sending us their go-to flagship model, the...
39
by Dustin Sklavos on 4/2/2011