NetGear
Mesh networking kits / Wi-Fi systems have emerged as key revenue streams for networking equipment vendors in the consumer space. In mid-2017, Netgear brought over this strategy to the SMB / SOHO space with the Orbi Pro 802.11ac (Wi-Fi 5) tri-band Wi-Fi system. Since then, Wi-Fi 6 deployment in the consumer market has achieved critical mass, with almost all modern smartphones and notebooks equipped with support for 802.11ax technology. Most vendors in the enterprise space now have Wi-Fi 6 access points (APs). Netgear's own foray into the space started with the introduction of the WAX610 series last month. Today, they are launching the second-generation Orbi Pro with Wi-Fi 6 capabilities. Similar to the last-gen Orbi Pro, the new Wi-Fi 6 model (SXK80 for the kit...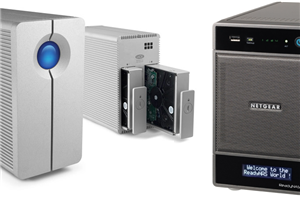 Last November, we reviewed the Netgear NV+ v2 and came away quite satisfied with the price to performance ratio. However, we had some reservations about the absence of NFS...
8
by Ganesh T S on 7/18/2012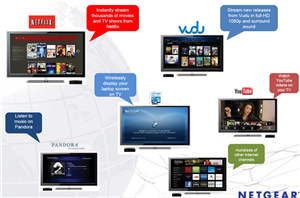 We have been closely following Netgear's efforts in the media streaming space since the NTV550 / NTV350 was launched almost two years ago. Around that timeframe, online media streaming...
5
by Ganesh T S on 6/7/2012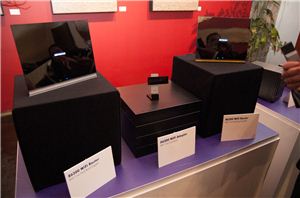 We're at Broadcom and Netgear's joint press event today, where both are announcing the commercial availability of the R6300 three spatial stream 802.11ac router which was announced at CES...
16
by Brian Klug & Ganesh T S on 5/15/2012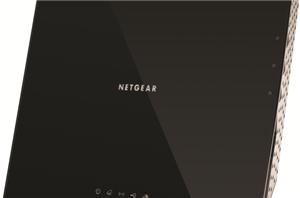 It is almost a week since CES got over, but I still have a few meetings from the show that are pending coverage. There isn't much point in just...
1
by Ganesh T S on 1/20/2012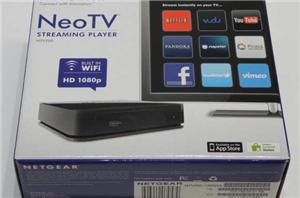 The current flux in the television market is embodied by the emergence of two closely related categories, namely, the Smart TV and the connected TV. While the former category...
24
by Ganesh T S on 12/22/2011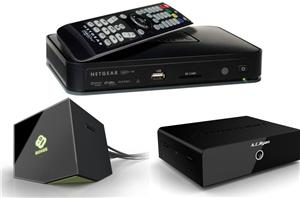 In the last year or so, three major SoC manufacturers vied for market share in the media streamer market. While Intel's CE41xx took the high end path with design...
43
by Ganesh T S on 11/20/2011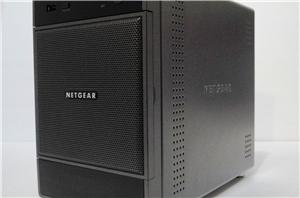 Netgear's ReadyNAS lineup is well respected in the sub-$5K SMB / SOHO / consumer NAS market. In November 2010, Netgear updated their Ultra lineup meant for the high-end prosumer...
39
by Ganesh T S on 11/9/2011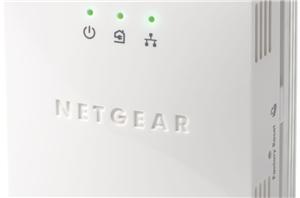 Call me a Luddite, but I've always found the whole idea of setting up a dedicated wired connection just to get an AC-powered gadget connected to the network to...
53
by Brian Dipert on 9/1/2011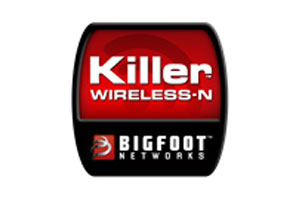 The world of wireless networking products has been slowly advancing over the past decade or so. We started at 11Mbps 802.11b and 54Mbps 802.11a in 1999, added 54Mbps 802.11g...
52
by Jarred Walton on 8/10/2011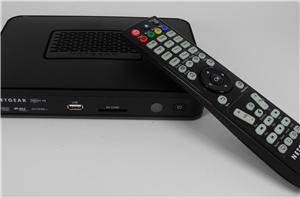 As followers of the media streamer reviews on AnandTech already know, I have been in possession of a review unit of the Netgear NTV 550 since CES. It was...
22
by Ganesh T S on 5/7/2011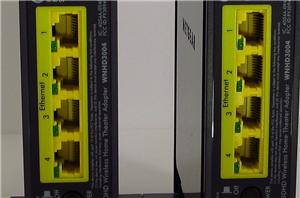 NETGEAR has introduced their latest 4x4 MIMO wireless bridge device designed specifically for video data. This isn't an area where we've focused a lot of time in the past...
37
by Cameron Butterfield on 2/25/2011
Instead of the usual booth at CES, Netgear opted for private demo suites at the Marriot this time around. They also had a press conference on Tuesday, which I...
5
by Ganesh T S on 1/7/2011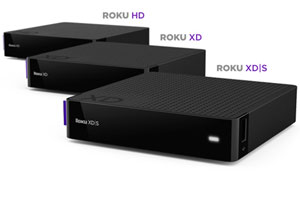 Today I have in my hands the Netgear Roku XD media streamer, the latest media streaming solution for the living room to get retail store distribution by allying itself...
27
by Alan Lueke on 11/12/2010