N5
With transistor shrinks slowing and demand for HPC gear growing, as of late there has been an increased interest in chip solutions larger than the reticle size of a lithography machine – that is, chips bigger than the maximum size that a single chip can be produced. We've already seen efforts such as Cerebras' truly massive 1.2 trillion transistor wafer scale engine, and they aren't alone. As it turns out, TSMC and Broadcom have also been playing with the idea of oversized chips, and this week they've announced their plans to develop a supersized interposer to be used in Chip-on-Wafer-on-Substrate (CoWoS) packaging. Overall, the proposed 1,700 mm² interposer is twice the size of TSMC's 858 mm² reticle limit. Of course, TSMC can't actually produce a...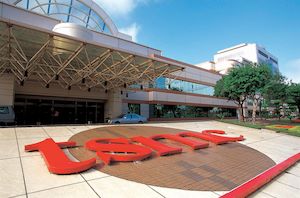 TSMC is on track to begin high-volume production of chips using its 5 nm technology in the coming months, the company said in its conference call last week. While...
40
by Anton Shilov on 1/22/2020
TSMC's 5 nm (N5) manufacturing technology is projected to provide significant benefits when it comes to performance, power, and area scaling, which is why the contract maker of semiconductors...
27
by Anton Shilov on 10/23/2019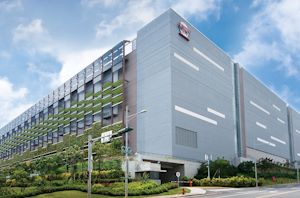 Forecasting strong demand for its 5 nm and 7 nm class process technologies in the coming years, TSMC has announced that it's increasing its capital expenditure for 2019 by...
18
by Anton Shilov on 10/18/2019