mITX
Small cards and small systems are always exciting to see, especially if there's an avenue to create a nice PC within a small volume at multiple price points. There are a number of angles to go with this, from the silent runner all the way up to the overstated 'look-at-me' RGB custom builds that appear as part of marketing presentations at trade shows. It still requires having access to a good number of components in that form factor, which includes smaller and smaller graphics cards. Graphics cards built to work with the ITX form factor is part of that, going for a 17nm design that fits into any mini-ITX build (or with a riser cable, only just above the CPU slot), and Powercolor is...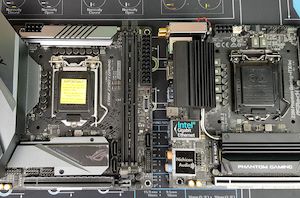 With the popularity of small form factor systems ever increasing, today we reviewing two of the most attractive and high-end mini-ITX motherboards on the Z390 chipset which sit happily...
26
by Gavin Bonshor on 2/12/2019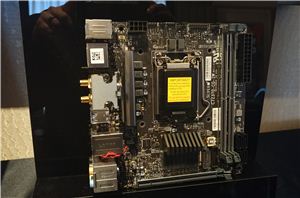 A few elements to Supermicro's suite at CES were intriguing, one of which was the company's first foray into a consumer mini-ITX motherboard. The C7Z370-CG-IW, based on Z370 and...
20
by Ian Cutress on 1/22/2018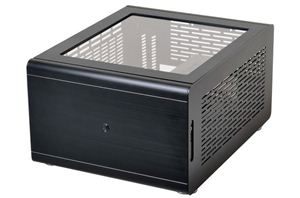 Lian-Li has announced their latest small form factor (SFF) chassis, the PC-Q38. Lian-Li calls the full aluminum, windowed Mini-ITX case one that focuses on performance per liter, offers liquid-cooling...
24
by Joe Shields on 9/29/2017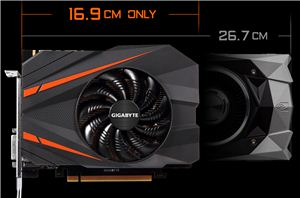 GIGABYTE has outed their GeForce GTX 1080 Mini ITX 8G, the newest entrant in the high-performing small form factor graphics space. At only 169mm (6.7in) long, the company's diminutive...
30
by Nate Oh on 9/2/2017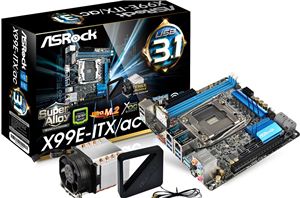 I always love to see interesting deviations to the norm when it comes to motherboards, and something such as a mini-ITX based extreme system has been at the top...
55
by Ian Cutress on 3/13/2015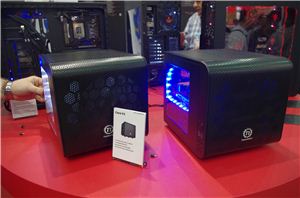 Speeding by the Thermaltake booth at Computex and our contact showed us the new Core V1, an exciting mini-ITX case where the top, sides and bottom of the case...
12
by Ian Cutress on 6/6/2014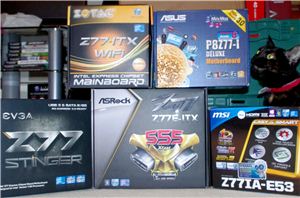 The mini-ITX motherboard market seems like a fast growing segment. It has many applications in terms of small home servers, work machines, HTPC devices, mobile gaming desktop machines...
53
by Ian Cutress on 12/31/2012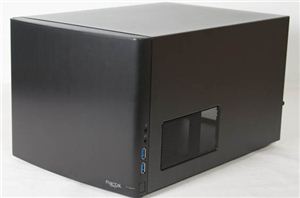 We've said it before but it bears repeating: desktop systems are getting smaller. ATX is becoming less and less necessary, and mini-ITX-based machines more and more offer the same...
80
by Dustin Sklavos on 11/23/2012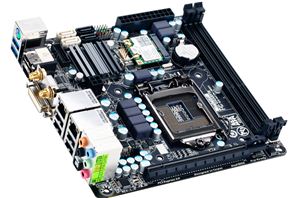 Reviews of the Ivy Bridge platform at AnandTech have focused solely on the primary chipset supplied to most desktop users – Z77. In a twist, today we are...
52
by Ian Cutress on 11/6/2012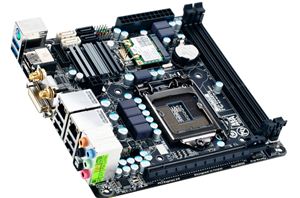 Over the past couple of days, two new Z77 mini-ITX motherboards have been seen on the radar. The first is Gigabyte's Z77N-WiFi model, to be released alongside the...
43
by Ian Cutress on 8/23/2012