mITX
Lian-Li has announced their latest small form factor (SFF) chassis, the PC-Q38. Lian-Li calls the full aluminum, windowed Mini-ITX case one that focuses on performance per liter, offers liquid-cooling potential, and for those who find the PC-Q37 is too big for their needs. Outside of being smaller than the ITX supporting models surrounding it, the styling has changed. A single power button surrounded by a blue LED sits in the middle of the gray (or silver) brushed aluminum face The edges are rounded lending it to a more classic and subdued look. The PC-Q38 looks the part of an HTPC and does not take over the room with a flashy appearance. Due to its moveable rubber-padded aluminum feet, it is able to be oriented...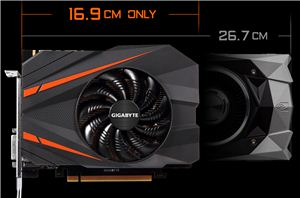 GIGABYTE has outed their GeForce GTX 1080 Mini ITX 8G, the newest entrant in the high-performing small form factor graphics space. At only 169mm (6.7in) long, the company's diminutive...
30
by Nate Oh on 9/2/2017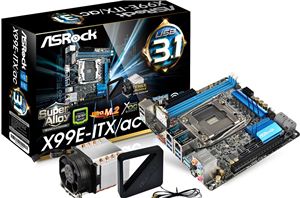 I always love to see interesting deviations to the norm when it comes to motherboards, and something such as a mini-ITX based extreme system has been at the top...
55
by Ian Cutress on 3/13/2015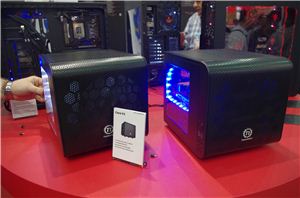 Speeding by the Thermaltake booth at Computex and our contact showed us the new Core V1, an exciting mini-ITX case where the top, sides and bottom of the case...
12
by Ian Cutress on 6/6/2014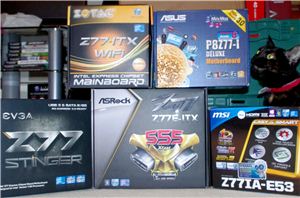 The mini-ITX motherboard market seems like a fast growing segment. It has many applications in terms of small home servers, work machines, HTPC devices, mobile gaming desktop machines...
53
by Ian Cutress on 12/31/2012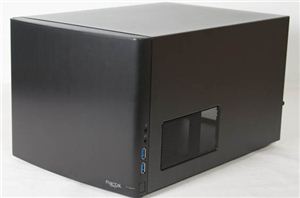 We've said it before but it bears repeating: desktop systems are getting smaller. ATX is becoming less and less necessary, and mini-ITX-based machines more and more offer the same...
78
by Dustin Sklavos on 11/23/2012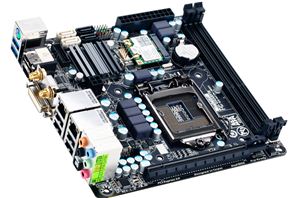 Reviews of the Ivy Bridge platform at AnandTech have focused solely on the primary chipset supplied to most desktop users – Z77. In a twist, today we are...
52
by Ian Cutress on 11/6/2012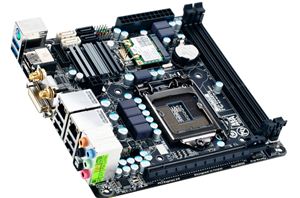 Over the past couple of days, two new Z77 mini-ITX motherboards have been seen on the radar. The first is Gigabyte's Z77N-WiFi model, to be released alongside the...
43
by Ian Cutress on 8/23/2012