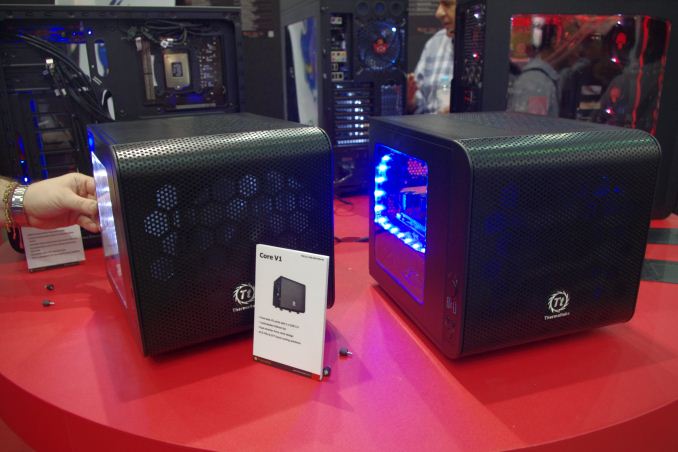 Speeding by the Thermaltake booth at Computex and our contact showed us the new Core V1, an exciting mini-ITX case where the top, sides and bottom of the case are interchangeable. The case comes with one windowed panel and three vented panels, but users should be able to purchase more windowed panels to make their rig see though, or replacing panels becomes easy and cheap. The front panel of the case is easy to remove, and features a 200mm fan.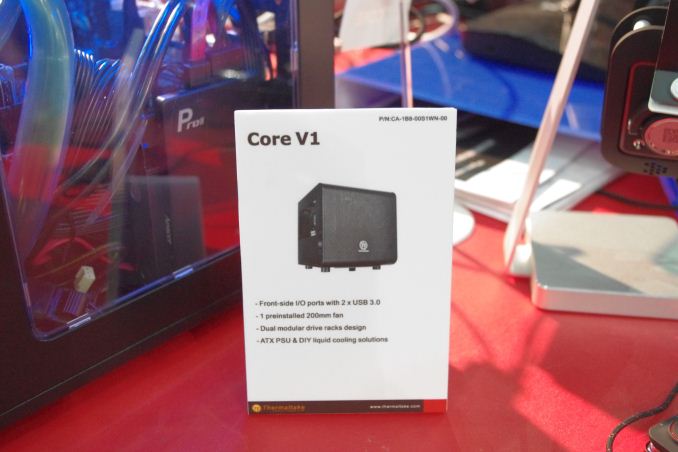 The case is also large enough for two 120mm fans on the rear, and due to the nature of the design, the space for a GPU extends into the front of the case for longer graphics cards. It also supports ATX PSUs and it can even be made to house a water cooling loop: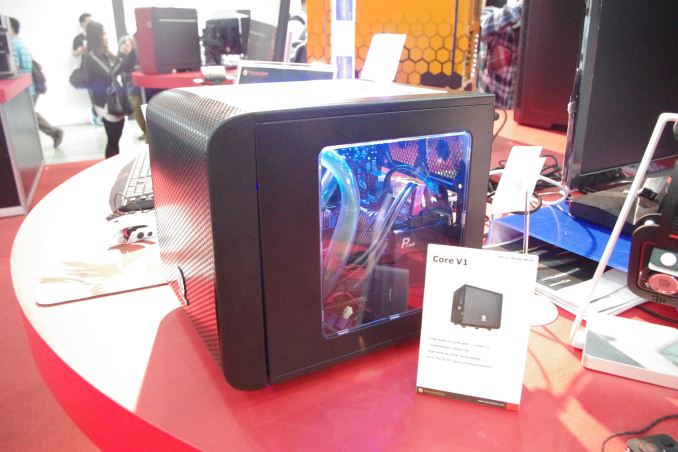 It will not fit their new 540 radiator (3x180mm) though: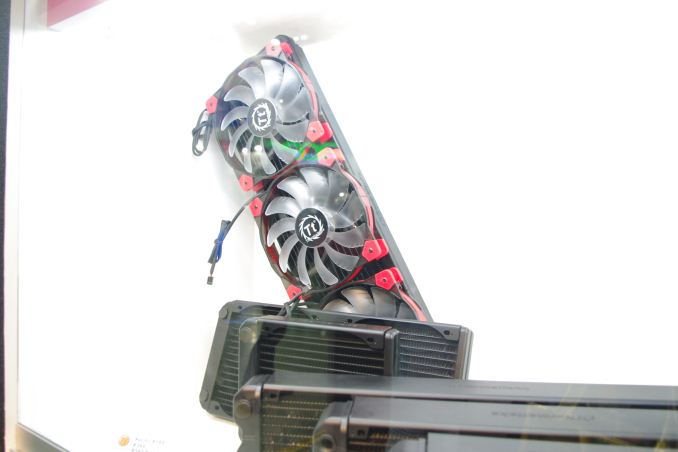 The Core V1 has space for two side-mounted 3.5" or 2.5" drives, but with adaptors it will fit four 2.5" drives. The Core V1 should be available within a matter of weeks.