iPad
As part of the Apple announcements today at the education focused event in Chicago, Apple introduced/refreshed an iPad aimed mostly at students. The heart of the iPad is similar to a previous 9.7-inch design, but with Apple's A10 Fusion chip at the core, and several updated features to bring it more in-line with Apple's latest hardware and software features, as well as introducing Apple Pencil support that was previously only available on the iPad Pro. The new iPad will follow a number of similar features to the previous 9.7-inch version, including the screen resolution, TouchID, a new HD FaceTime camera, a rear camera with 8MP resolution, and will be rated up to 10 hours of battery life. The Apple A10 Fusion chip, as originally found...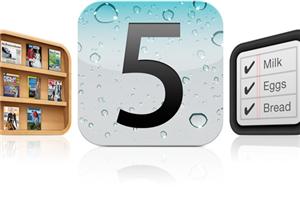 Apple has announced that the newest version of its mobile operating system will be released on October 12. Apple first discussed iOS 5 in depth at WWDC 2011 (read our...
16
by Andrew Cunningham on 10/4/2011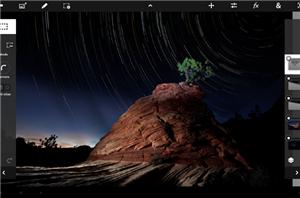 Adobe has announced a new suite of apps for Android and iOS tablets designed to integrate with the company's desktop applications, and to allow for basic editing and sharing...
3
by Andrew Cunningham on 10/4/2011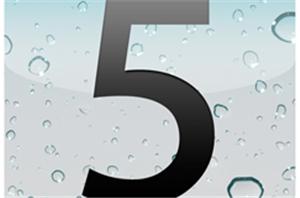 After giving us a look at OS X 10.7 Lion in its WWDC keynote today, Apple turned to what is seen as the more important of its OS platforms...
24
by Andrew Cunningham on 6/6/2011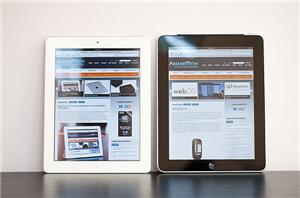 I don't exactly remember when I stopped using the iPad, but it wasn't without me trying to use it. We reviewed the WiFi version on AnandTech last year but...
201
by Brian Klug, Anand Lal Shimpi & Vivek Gowri on 3/19/2011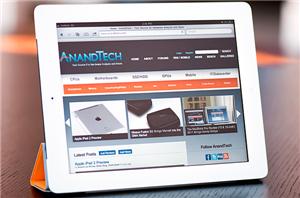 Earlier this morning we published our first impressions on Apple's iPad 2, including analysis on camera quality and a dive into the architecture behind Apple's A5 SoC. Our SoC...
219
by Anand Lal Shimpi on 3/12/2011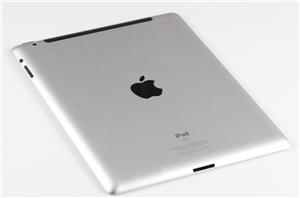 The second generation iPad went on sale earlier today, to much fanfare and long, long lines. We're hard at work on our full review of Apple's second generation tablet...
86
by Anand Lal Shimpi, Brian Klug & Vivek Gowri on 3/12/2011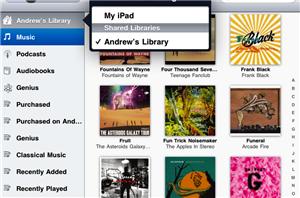 Earlier today, Apple made the iOS 4.3 available to its customers via iTunes, two days ahead of its previously announced March 11th release date. The new iOS revision, which will...
42
by Andrew Cunningham on 3/9/2011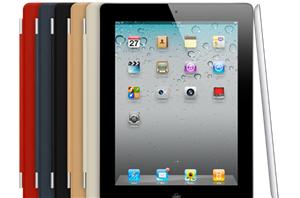 Today, Steve Jobs took a sabbatical from his sabbatical to hop up on stage and tell us all about the iPad 2, the next revision of Apple's wildly popular...
104
by Andrew Cunningham & Cara Hamm on 3/2/2011
Today the first iPad 3Gs will go on sale starting at 5PM at Apple Retail Stores and Best Buy. Those who preordered at the time of announcement should be...
11
by Anand Lal Shimpi on 4/30/2010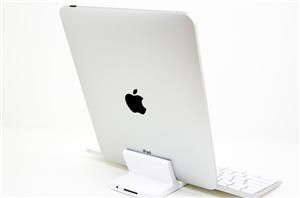 A week ago we did our best to demystify Apple's latest creation: the iPad. What we found was that it provided a wonderful touchscreen experience, but was very limited...
67
by Anand Lal Shimpi on 4/13/2010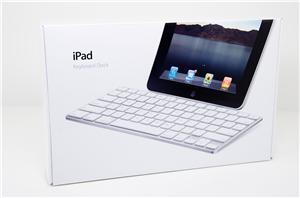 As I mentioned in our review, there are elements of Apple's iPad launch that seemed rushed. The lack of any spectacular apps from Apple itself, some performance/OS issues and...
43
by Anand Lal Shimpi on 4/10/2010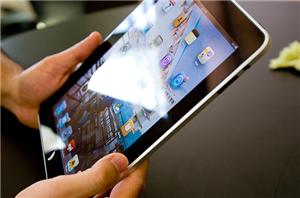 It's one of the most polarizing devices I've ever seen launch. It generated more hype, more attention and more emotion (both positive and negative) from those who witnessed it...
108
by Anand Lal Shimpi, Brian Klug & Vivek Gowri on 4/7/2010