Cascade Lake-X
The most profitable process node in the history of Intel has been its 14nm process. Since 2014, the company has been pumping out CPUs built on a variety of configurations of its 14nm – slowly optimizing for power and frequency. We used to call these variants 14+ and 14++, but as the next process node isn't yet ready, rather than draw attention to a soon-to-be 6-year old process, Intel just calls it all '14nm class'. The latest launch on 14nm is Intel's new Cascade Lake-X processors: high-end desktop hardware that gives a slight frequency improvement over Skylake-X from 2017 but it also has the first round of hardware mitigations. Today we're testing the best CPU of the new list, the Core i9-10980XE.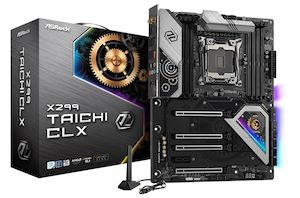 With Intel's new Cascade Lake-X HEDT processors coming soon, ASRock has announced three new motherboards - the Steel Legend, the Creator, and the Taichi CLX. The trio is spearheaded...
10
by Gavin Bonshor on 10/25/2019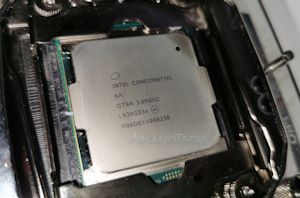 Earlier in October, Intel announced that it would be launching its next generation high-end desktop processors in November. That day has come, and Intel expects its hardware to be...
41
by Dr. Ian Cutress on 10/25/2019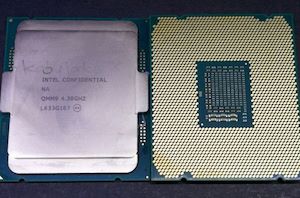 Motherboard firmware is a fickle thing: in order to support as many CPUs as possible, especially in the multi-core and turbo era, each processor has to have its own...
23
by Dr. Ian Cutress on 10/10/2019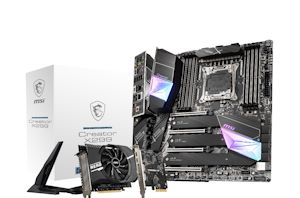 On the back of Intel's upcoming launch of its HEDT Cascade Lake-X processors in November, MSI has unveiled three new X299 motherboards for content creators, and professional users. The...
9
by Gavin Bonshor on 10/8/2019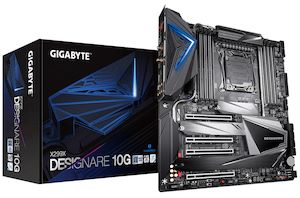 Back at Computex 2019, GIGABYTE had three new models of motherboards on display. These new motherboards at the time were almost mistaken for next-generation Intel boards, with GIGABYTE quickly...
12
by Gavin Bonshor on 10/3/2019