Biostar
Although ASUS and Sapphire cryptocurrency mining cards were officially outed last week, other pieces of evidence have suggested other vendors were also producing cryptomining cards. Both the GPU manufacturers (AMD and NVIDIA) and their board partners have remained tight-lipped, with only ASUS announcing via press release about their cryptomining hardware endeavors. Since then, product pages for cards have emerged for Manli, Zotac, and Biostar. Manli, a PC Partner sub-brand focused on the Asia/China region, has listed product pages and datasheets for two cryptocurrency mining cards and one mining system containing many cards: the P106-100 Mining Card (F336G), the P106-100 Mining Card (F347G), and GPU Mining System (M-P1061008-N). Meanwhile, Zotac, another sub-brand of PC Partner more familiar in the West, has listed a product page on...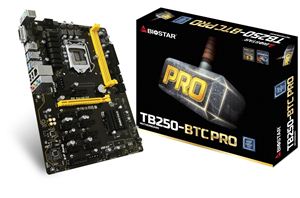 With cryptocurrency mining specific motherboards and even graphics cards becoming the new normal for certain manufacturers in their offerings, Biostar has thrown two new products into the ring: the...
20
by Nate Oh on 7/5/2017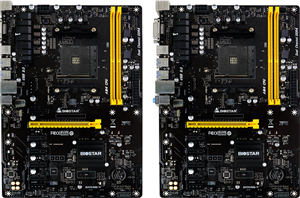 Although largely overshadowed by more efficient ASIC rigs, there are still people using GPUs to accumulate digital currencies and/or create cheap OpenCL based systems. It is with those users...
24
by Patrick MacMillan on 5/10/2017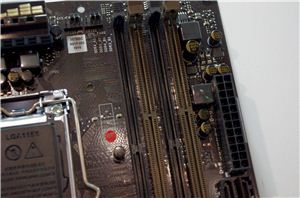 With Intel's latest extreme platform, Haswell-E and X99, supporting DDR4, all fingers have been pointing towards the state of DDR4 support for the 100-series motherboards and Intel's 6th generation...
33
by Ian Cutress on 7/2/2015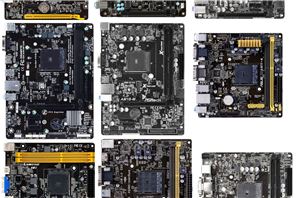 One of AMD's primary feature points for the AM1 Kabini platform was the introduction of low-cost motherboards. The promotional material provided gave a suggested AM1 combined price of $60...
64
by Ian Cutress on 4/19/2014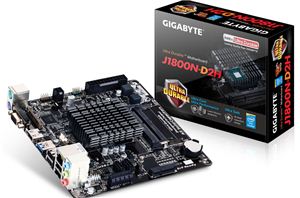 News on the grapevine is filtering down for Bay Trail-D. We have had the 20W Avoton server equivalent processor in our offices for a little while now, but...
55
by Ian Cutress on 2/4/2014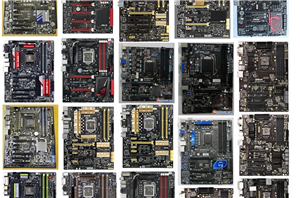 With time quickly approaching the launch of Haswell, leaks on both motherboards and CPU performance are coming out of the woodworks. Similar to our advance Ivy Bridge coverage...
71
by Ian Cutress on 5/22/2013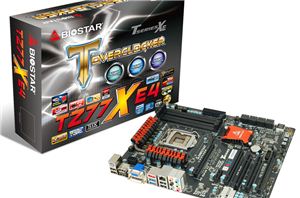 Biostar have always been on the radar for motherboard builders, occupying that niche of 'bang-for-buck' if your wallet is looking a little empty this month. In the grand...
27
by Ian Cutress on 7/21/2012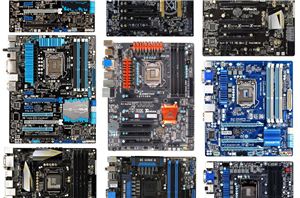 Well, today is a day that everyone was expecting, but perhaps not the most exciting day of the month. Today, Intel officially releases the spate of 7-series chipsets for...
145
by Ian Cutress on 4/8/2012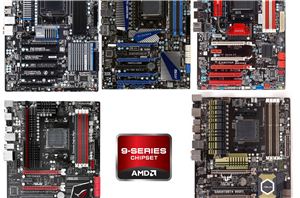 Ever since the launch of the Bulldozer range and 9-series motherboards, the initial reviews of the processors were not encouraging to say the least. Since then, AMD has...
57
by Ian Cutress on 4/5/2012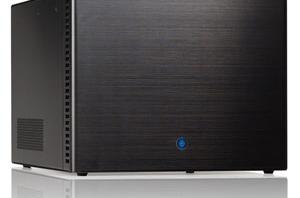 The proliferation of mobile devices, multi-computer homes, broadband internet access, inexpensive mass storage, and the replacement of many other home electronics by the PC (such as media devices like...
151
by Zach Throckmorton on 9/4/2011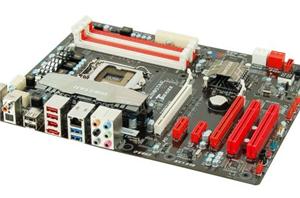 With Intel's new socket 1155 and Sandy Bridge archtecture nearly upon us, it was only a matter of time before motherboard vendors started to release promotional shots of their...
27
by Ian Cutress on 9/29/2010
Okay, I lied a little. Biostar announce their new tech as 'BIO-unlocKING', a feature on their latest 8xx series motherboard to unlock the quad core Thuban based processors...
11
by Ian Cutress on 5/3/2010