AOC
For gamers who demand the maximum refresh rate and the lowest Moving Picture Response Time (MPRT) possible, AOC has introduced its new 27-inch display. The Agon AG273QZ happens to be among the first 27-inch monitors that combine a 240 Hz maximum refresh rate and a QHD resolution for those who need performance and higher-than-Full-HD resolution. AOC's Agon AG273QZ uses a new generation 27-inch TN panel of a 2560x1440 resolution that promises a wider color gamut and other improvements compared to regular TN panels (a claim that, frankly speaking, needs verification). Specification wise, we are talking about a monitor with 400 nits peak brightness, a 1000:1 contrast ratio, 170º /160º viewing angles, a 0.5 ms MPRT response time, and a 240 Hz maximum refresh rate. Because of...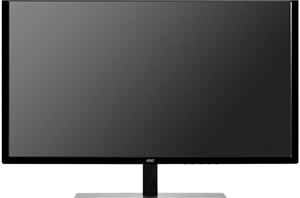 AOC has introduced its new display that promises to combine a set of features with an affordable price of around $300. The AOC Q3279VWF uses a 31.5" MVA panel...
19
by Anton Shilov on 10/30/2017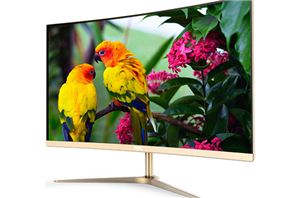 AOC has introduced its new curved display specifically aimed at the entry-level market. The new C2789FH8 monitor is one the industry's first curved LCDs that comes in yellow gold...
10
by Anton Shilov on 9/6/2017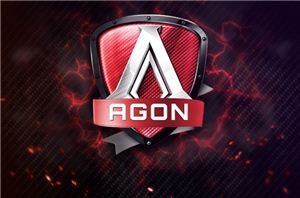 In a surprising move, AOC has announced plans to launch a new series of AGON gaming displays with a 0.5 ms response time in Q2 of next year. The...
29
by Anton Shilov on 8/26/2017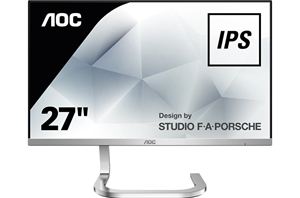 AOC this week introduced two new displays that it co-developed with the Austrian arm of the Porsche Design Group. The PDS241 and PDS271 feature IPS panels with FHD resolution...
20
by Anton Shilov on 7/8/2017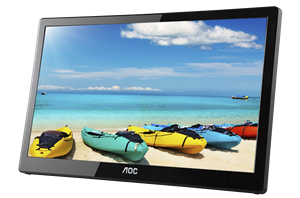 AOC have just introduced a new high definition 15.6-inch portable USB monitor for those who need more screen real estate than their laptop can provide without worrying too much...
13
by Patrick MacMillan on 5/12/2017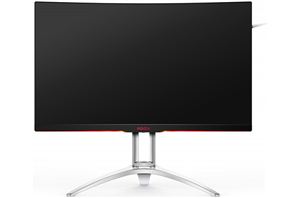 AOC has introduced two new curved gaming monitors as part of the AGON family, the AG322QCX and the AG272FCX. The new monitors feature rather high refresh rates along with...
12
by Anton Shilov on 2/23/2017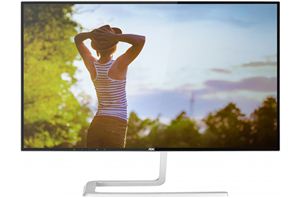 AOC this week introduced two new 27" displays with thin bezels, a fancy asymmetric stand, an IPS panel and QHD resolution (2560×1440). The more expensive of the two monitors...
34
by Anton Shilov on 2/1/2017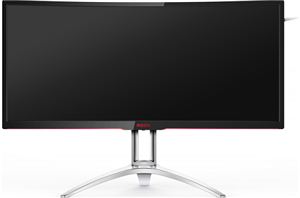 Last week AOC introduced its new high-end curved gaming display, the AGON AG352UCG. The new 35" monitor boasts a considerably higher resolution than AOC's other large curved gaming display...
11
by Anton Shilov on 1/26/2017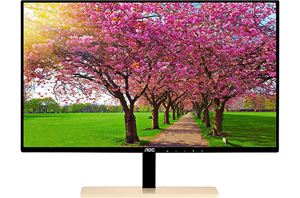 AOC has introduced a new 27" display that features Qi wireless charging for mobile phones in the base. The monitor uses a PLS panel and has standard characteristics for...
24
by Anton Shilov on 12/5/2016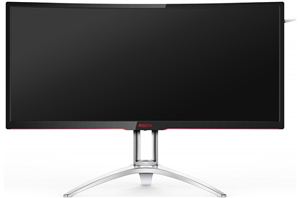 This week AOC has introduced its new AGON-branded curved display for gamers that boasts a 200 Hz refresh rate. The ultra-wide AG352QCX monitor has an MVA panel and a...
21
by Anton Shilov on 11/10/2016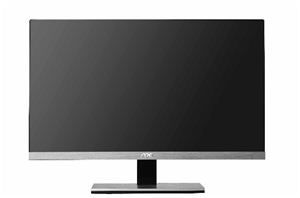 We've been waiting for affordable LCDs to start showing some clear improvements in performance, quality, features, and design for a while. AOC has potentially done exactly that with their...
45
by Jarred Walton on 11/20/2012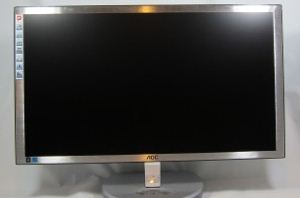 For most people seeking accurate color reproduction and wide viewing angles, IPS has been the screen technology of choice for years now. The main issues against IPS have typically...
71
by Chris Heinonen on 1/30/2012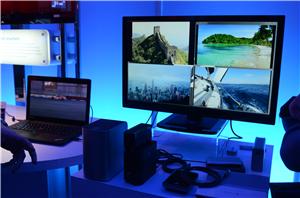 This one was pretty low key but AOC had their own Thunderbolt display at Intel's booth. No word on pricing or availability but hopefully we'll see more Thunderbolt equipped...
13
by Anand Lal Shimpi on 1/13/2012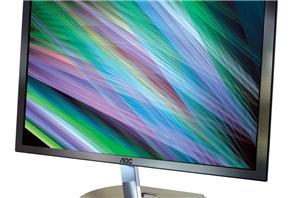 We've gotten our hands on plenty of IPS displays, but we've never seen one break that magic $200 barrier. AOC isn't a display manufacturer we've reviewed before, so we'll...
39
by Jason Inofuentes on 11/21/2011