AGON
In recent years, displays with an ultrawide aspect ratio have gained traction both among gamers and among prosumers. At first, monitors with a 21:9 aspect ratio were released by a handful of manufacturers, but more recently, most of leading brands launched even wider LCDs featuring a 32:9 or 32:10 ratios. TPV Technology – which makes displays under AOC and Philips brands – was among the first manufacturers with professional-grade 32:9 monitors, so now it's following-up with the gamer-focused AOC Agon AG493UCX. The AOC Agon AG493UCX uses a 5120×1440 VA panel that features a 1800R curvature, which essentially means that the display offers the same number of pixels and screen real estate as two 27-inch QHD LCDs. Other specifications of the LCD include a max luminance...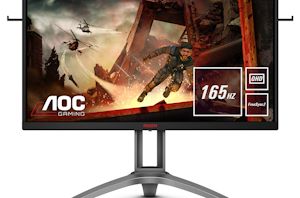 AOC has introduced its new Agon-series 27-inch gaming display featuring a variable refresh rate of up to 165 Hz enabled by AMD's FreeSync 2 technology. Like all Agon monitors...
16
by Anton Shilov on 10/22/2019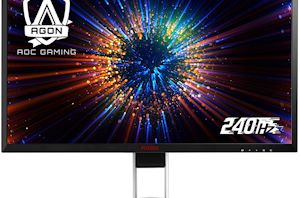 AOC this week started sales of its Agon displays featuring a 0.5 ms response time as well as a 240 Hz refresh rate. Aimed at extreme gamers looking for...
24
by Anton Shilov on 7/3/2019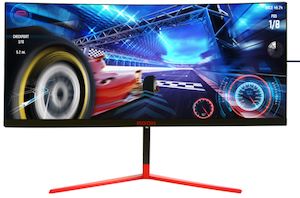 AOC is working on its new flagship display aimed at demanding gamers. The new Agon 35-inch ultra-wide display will not only feature a 200 Hz variable refresh rate, but...
31
by Anton Shilov on 4/10/2019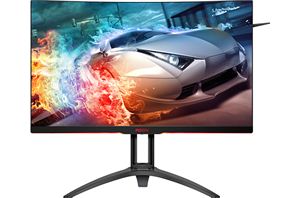 AOC on Wednesday introduced its first gaming display that supports AMD's FreeSync 2 technology, making this just the second line of FreeSync 2 monitors to be announced thus far...
21
by Anton Shilov on 4/18/2018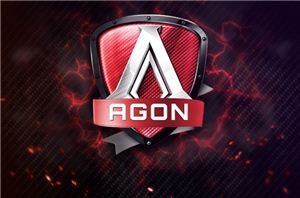 In a surprising move, AOC has announced plans to launch a new series of AGON gaming displays with a 0.5 ms response time in Q2 of next year. The...
29
by Anton Shilov on 8/26/2017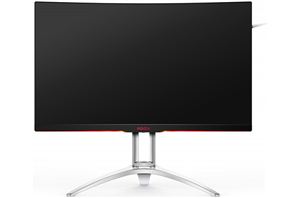 AOC has introduced two new curved gaming monitors as part of the AGON family, the AG322QCX and the AG272FCX. The new monitors feature rather high refresh rates along with...
12
by Anton Shilov on 2/23/2017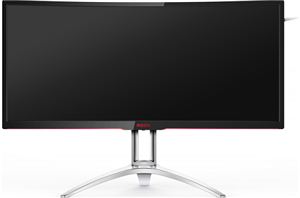 Last week AOC introduced its new high-end curved gaming display, the AGON AG352UCG. The new 35" monitor boasts a considerably higher resolution than AOC's other large curved gaming display...
11
by Anton Shilov on 1/26/2017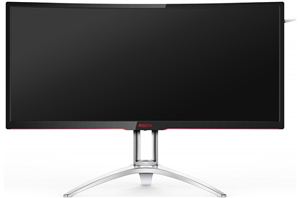 This week AOC has introduced its new AGON-branded curved display for gamers that boasts a 200 Hz refresh rate. The ultra-wide AG352QCX monitor has an MVA panel and a...
21
by Anton Shilov on 11/10/2016