11th Gen
At the start of 2021, Intel has unveiled its latest desktop platform, designed primarily for its Rocket Lake 11th generation processors. Intel is officially moving to PCIe 4.0, with the top SKU Core i9-11900K supposedly offering a large jump in IPC performance compared to the previous generation. The new chipset moves to double bandwidth to the CPU, allowing for more hardware to make the most of the chipset at once. It also moves to DDR4-3200 support, a new peak in a product line that was previously on DDR4-2933. The new Z590 chipset is Intel's flagship, designed for Rocket Lake, but offering backward compatibility with Comet Lake processors. We take a closer look at the large variety of new motherboards set to come to market.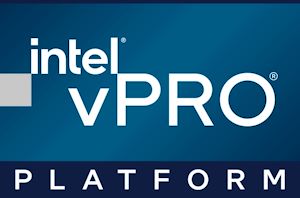 Among Intel's CES 2021 announcements this afternoon, the chip giant is using the annual show to launch their updated vPro platform for their latest-generation "Tiger Lake" Core processors. vPro...
1
by Ryan Smith on 1/11/2021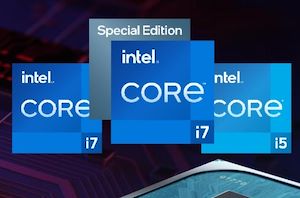 Historically, both main x86 processor manufacturers have developed their mainstream mobile processors for a power target of 15 W, which in turn have been sold as their U-series chips...
14
by Dr. Ian Cutress on 1/11/2021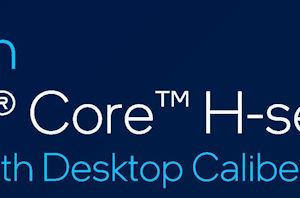 Ever since the launch of Intel's 11th Gen Core mobile processors, known as Tiger Lake, back in September, the chips' limited core counts have not gone unnoticed. At a...
21
by Dr. Ian Cutress on 1/11/2021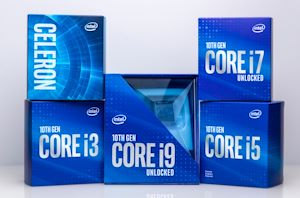 Spending five generations on the same base microarchitecture is a long time. Progress and excitement can be sustained through optimizing a process node, adding cores, and extracting every drop...
32
by Dr. Ian Cutress on 1/11/2021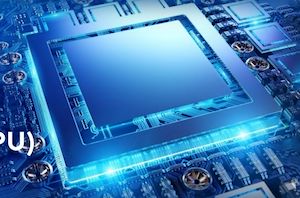 During a time of increased competitor activity, Intel has decided to disclose some of the high level details surrounding its next generation consumer processor, known as Rocket Lake or...
189
by Dr. Ian Cutress on 10/29/2020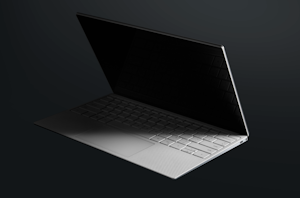 With Intel's launch of their latest 11th generation Core products, code-named Tiger Lake, it is time for the fall refresh from Intel's customers, and one of the first out...
28
by Brett Howse on 9/28/2020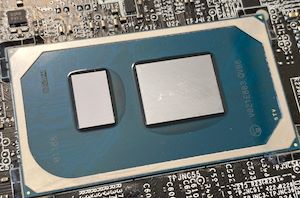 The big notebook launch for Intel this year is Tiger Lake, its upcoming 10nm platform designed to pair a new graphics architecture with a nice high frequency for the...
252
by Dr. Ian Cutress & Andrei Frumusanu on 9/17/2020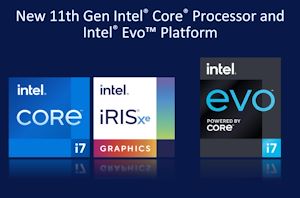 In August, Intel ran one of its rare Architecture Days where the company went into some detail about its upcoming Tiger Lake processor. This included target markets, core counts...
349
by Dr. Ian Cutress on 9/2/2020