10GbE
AKiTiO has quietly begun to sell its Thunderbolt 3 to 10 GbE network adapter, which it first demonstrated at Computex 2017. The device is based on a 10 GbE solution from Tehuti Networks and is compatible with both Macs and Windows PCs. Priced at just under $300, AKiTiO is selling the adapter directly as well as through Amazon. As described back in June, the AKiTiO Thunder3 10G (T3NA-T3LNITY-AKT) network adapter supports five speeds, including 10GBase-T as well as NBase-T, allowing it to work not only with corporate 10 GbE networks, but also with upcoming 2.5GBase-T and 5GBase-T networks primarily aimed at small businesses and consumers, as well as existing 1 GbE and 100 M networks. The device itself is a relatively small rugged box made...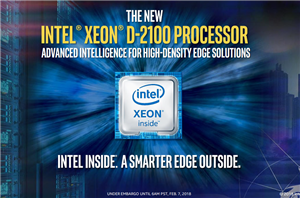 For certain groups of users, Intel's Xeon D product line has been a boon in performance per watt metrics. The goal of offering a fully integrated enterprise-class chip, with...
22
by Ian Cutress on 2/7/2018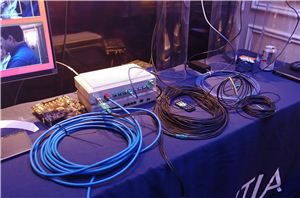 One of the lesser known topics around fully autonomous vehicles is one of transporting data around. There are usually two options: transport raw image and sensor data with super...
25
by Ian Cutress on 1/29/2018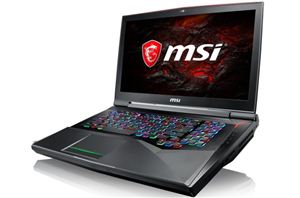 LAS VEGAS, NV — MSI's GT75VR Titan Pro, a more than capable premium gaming laptop, gets a notable update in the wireless department. Last year's model used the Killer...
13
by Joe Shields on 1/11/2018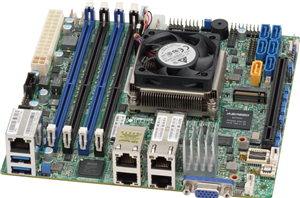 One of the interesting sub-announcements to come out of Intel's EPYC benchmark numbers was a slide on the 'momentum' of Intel's new Xeon Scalable Platform using Skylake-SP cores. Alongside...
8
by Ian Cutress on 11/29/2017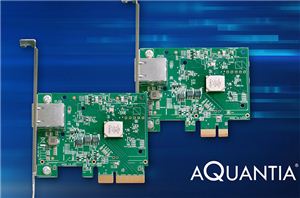 Aquantia got a lot of positive publicity this year with its relatively inexpensive 5G and 10G network cards, which brought multi-gigabit Ethernet down to around $100, making them some...
41
by Anton Shilov on 11/23/2017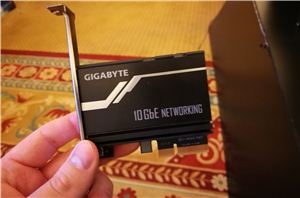 GIGABYTE has added the GC-AQC107 10 GbE PCIe card it demonstrated early this year at CES to the list of products on its website. The product is also listed...
28
by Anton Shilov on 11/9/2017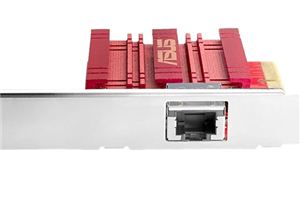 ASUS this week released the first inexpensive vendor-based consumer-grade 10 GbE / 10GBase-T card powered by an Aquantia silicon. The card can be installed in any modern PC with...
26
by Anton Shilov on 7/3/2017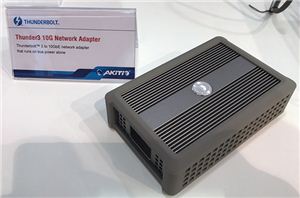 During this year's Computex trade show, we've seen a number of 10GbE related products. Joining the LAN party was AKiTiO, who was showcasing their upcoming small form-factor Thunderbolt 3...
24
by Anton Shilov on 6/9/2017