Camera Still Picture Performance
The Mate 8 is equipped with a new camera module sporting a new sensor from Sony. The IMX298 is a 1/2.8" sensor with a 1.12µm pixel pitch offering resolutions of up to 16MP in 4:3 format. This marks a departure from the RGBW design that Huawei had adopted last year with the IMX258 in the P8 and Mate S. While the RGBW sensor definitely was able to demonstrate advantages in low-light photography it lacked detail compared to traditional Bayer RGBG sensors in well-lit scenarios.
Camera Setup
Main (Rear)
Front
Sensor
Sony IMX 298
1/2.8" 1.12µm pixel pitch
Sony IMX179
1/3.2" 1.4µm pixel pitch
Resolution
4608 × 3456
16MP 4:3
3264 × 2448
8MP 4:3
Optics
F/2.0 aperture
27mm eq. focal length

F/2.4 aperture




26mm eq. focal length

Stabilization
3-axis 1.5° OIS
-
For the first time we see Huawei push the sensor's resolution up to 16MP which should theoretically allow the new module to resolve more detail compared to last year's models as well as the Mate 7. Huawei continues to maintain a F/2.0 lens aperture with a 35mm equivalent focal length of up to 27mm, enabling a wide field-of-view.
Early software issues: A case of severe near-sightedness
When I received my Mate 8 review unit I was curious to test out Huawei's promised improvements in camera quality, but I what I was met with were some very concerning samples that were worse than what a cheap budget smartphone could produce.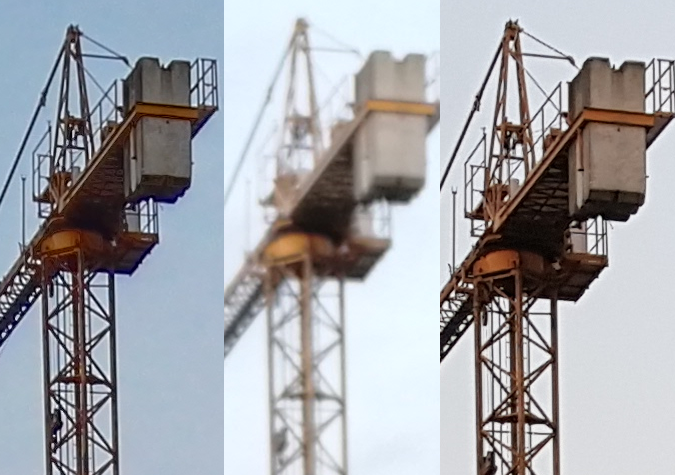 Mate S - Mate 8 B116 - Galaxy S6
The phone consistently was producing extremely blurred pictures that were far inferior to any other smartphone. At first I didn't know what was causing this as the Mate 8 introduces both a new sensor, module as well as ISP in the Kirin 950.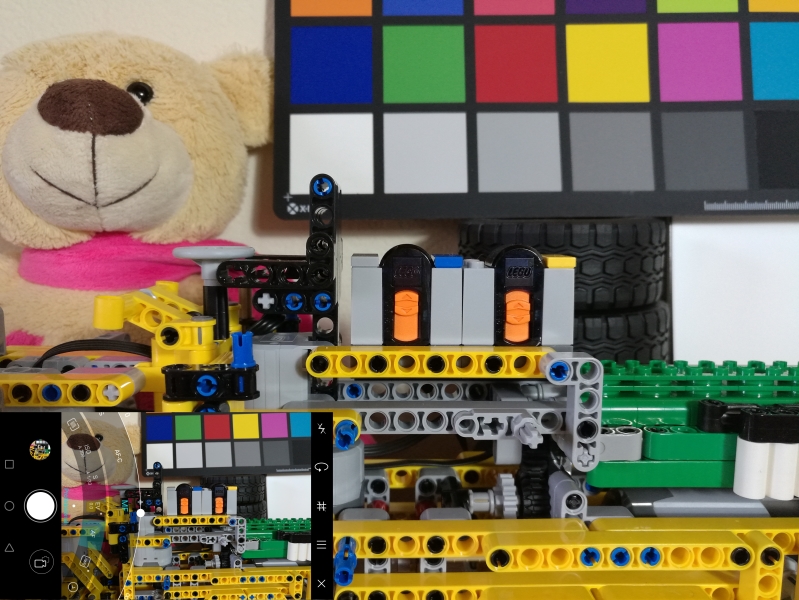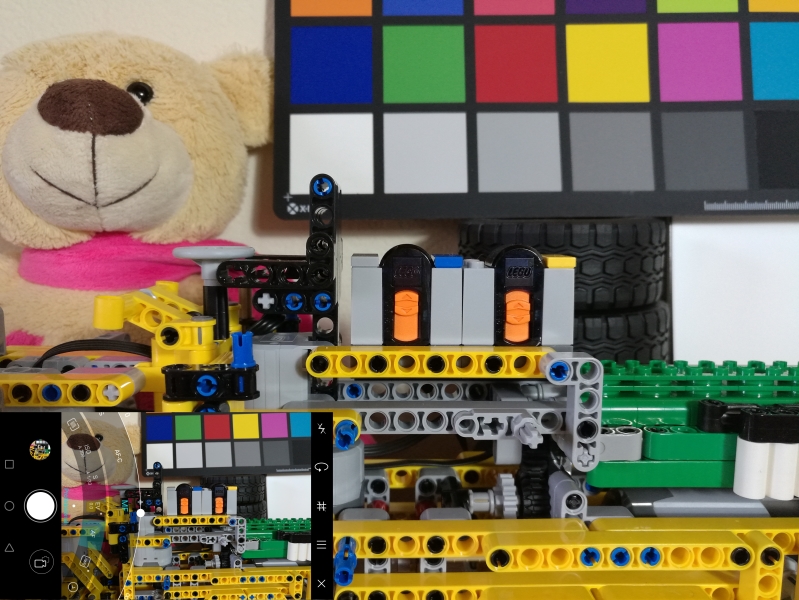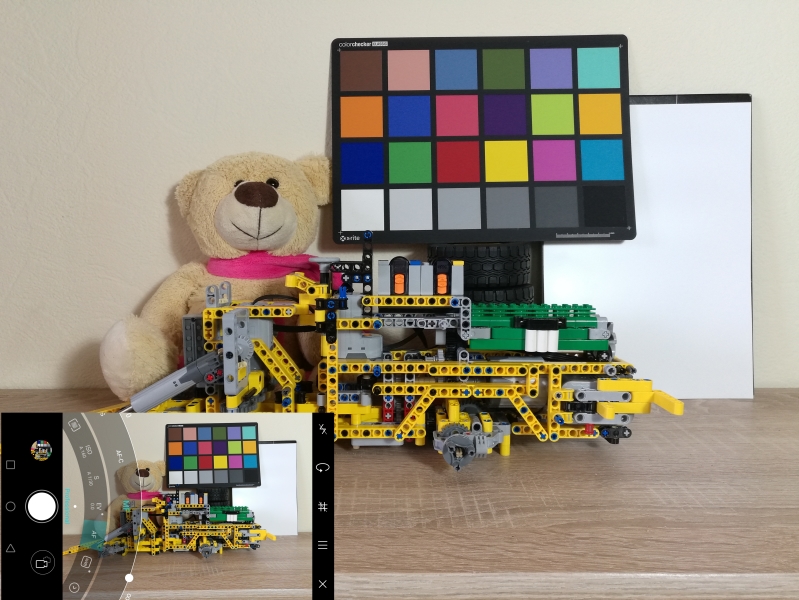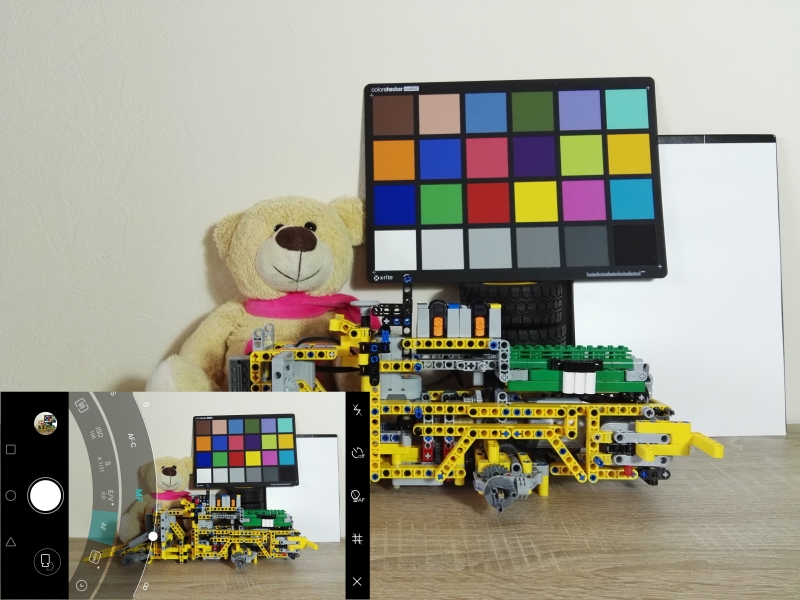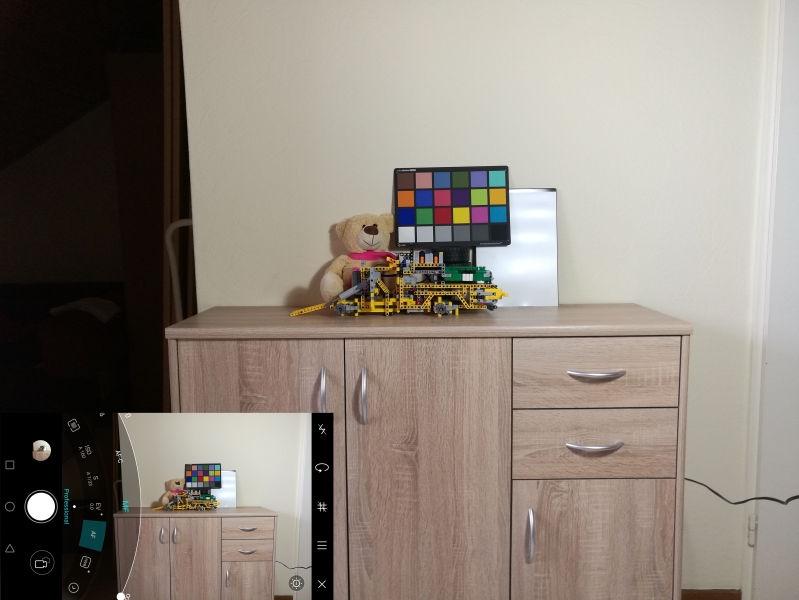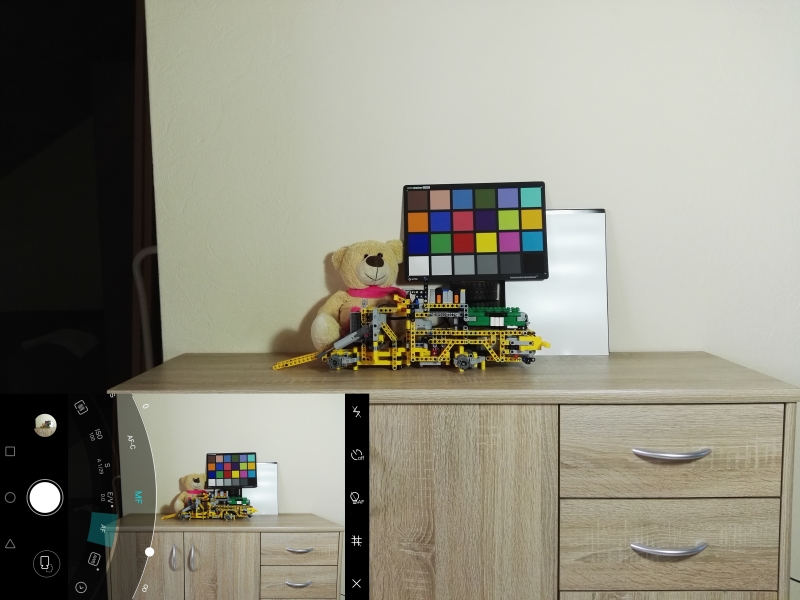 Mate 8 vs Mate S

After further testing and investigation it seems that the focus mechanism of the camera is malfunctioning. A good way to demonstrate this is to launch the camera in the phone's "Professional" manual mode and to open up the manual focus slider UI. While focusing on objects via manual selection on the screen, one can see the focus slider adjust between its minimal and maximal focal length.
The issue seems to be that the Mate 8 in its early software isn't able to focus correctly on objects further away than ~75cm-1m away and tries to focus to infinity in basically any shot that is not a close-up frame of an object.
Reaching out to Huawei they confirmed that this is currently a software issue and that we'll be seeing an update pushed out in the "near future". Unfortunately this means that I wasn't able to complete a proper camera evaluation of the Mate 8 as basically all pictures suffer from severe blurriness and chromatic aberrations due to the out-of-focus lens.
We'll be updating the article with a revisited camera evaluation and comparison tests against competing devices once Huawei pushes out the firmware update to resolve the focus issue.
Day-Time Photography
As such, the following samples aren't representative of the end product but at least we'll be able to get an idea of Huawei's processing and exposure handling in the Mate 8.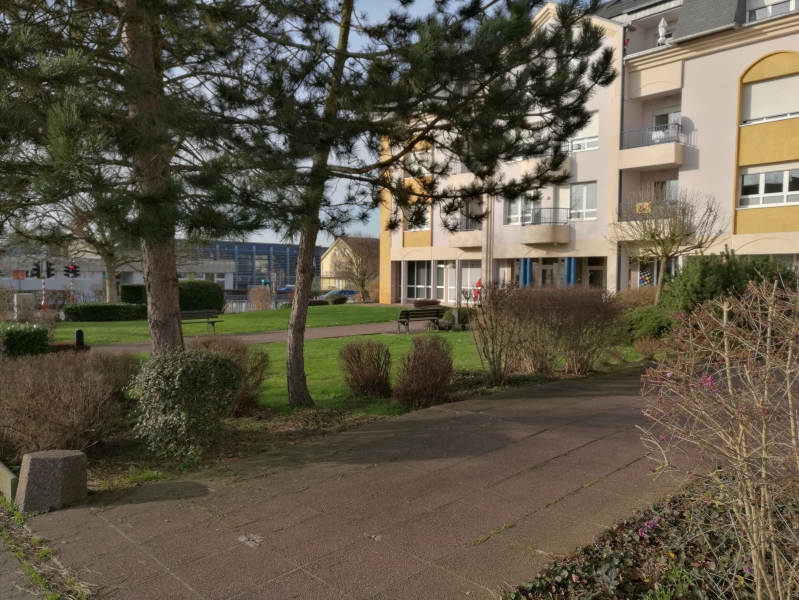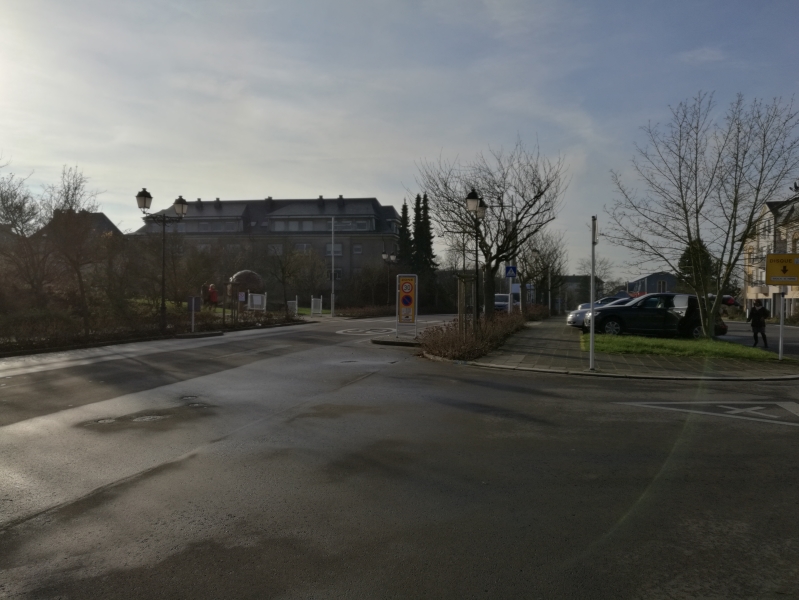 Ignoring the lack of detailed due to the focus issue, the Mate 8's daylight camera samples seemed to lack vibrancy, colour saturation and contrast. This was mostly caused by the HDR mode that tended to cause shots to become washed out as the SDR shots were better in terms of colour reproduction in bright light. The issue with the SDR shots however were that they consistently weren't exposed enough.
Night-Time Photography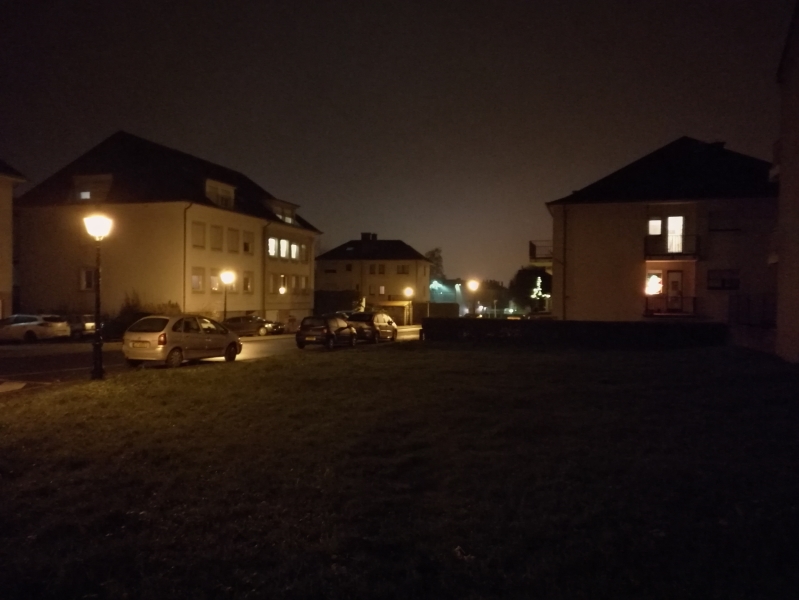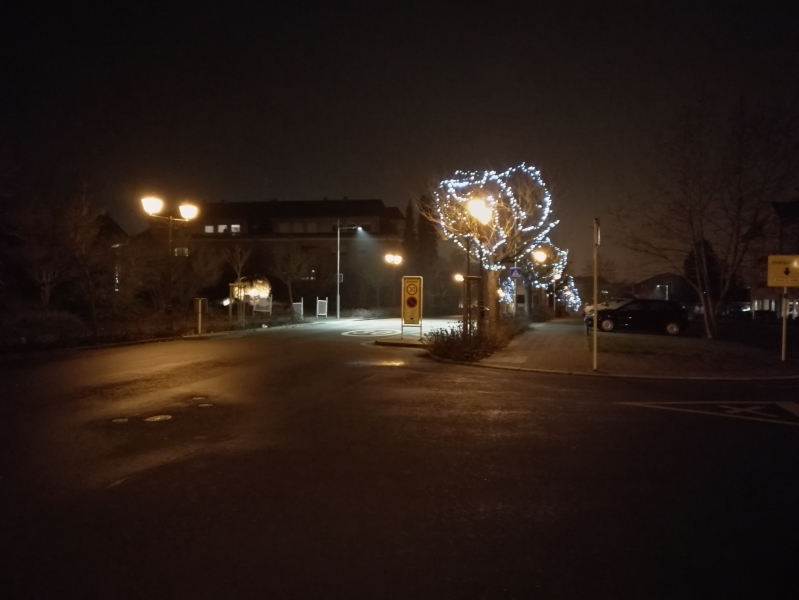 In night-time shots the Mate 8 fared much better and seems to offer good exposure and colour reproduction with low noise levels. Unfortunately again because of the focus issue it's hard to give a more detailed evaluation as we continue to see blurred out photography.
Overall it's just impossible to rate the Mate 8's camera so we'll have to delay the full verdict to more in-depth follow-up once Huawei updates the device's firmware.