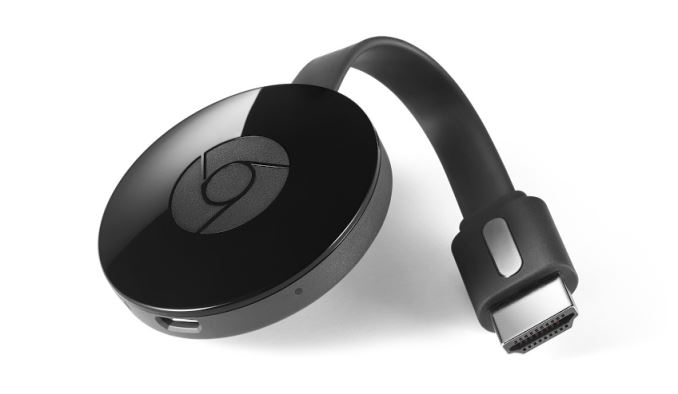 When Google originally announced the second-generation Chromecast last week, in typical Google fashion they focused on features and uses over specifications. Given the capabilities of the new product we knew that there had to have been some changes – at a minimum the wireless component has changed – and thanks to a press release from Marvell we finally know what chips are in the new media receiver.
The Chromecast 2 is powered by Marvell's ARMADA 1500 Mini Plus (88DE3006), one of Marvell's lower-end "digital entertainment processors." The Mini Plus is the successor to the ARMADA 1500 Mini (88DE3005), which in turn was first introduced for the Chromecast 1 back in 2013. Like the original Mini, the Mini Plus is essentially tailor-made for the Chromecast, as it's geared to be a low-cost solution for simple streaming devices.
Google Chromecast Family
Chromecast (1)
Chromecast (2)
Chromecast Audio
SoC
Marvell ARMADA 1500 Mini SoC (88DE3005)
Marvell ARMADA 1500 Mini Plus SoC (88DE3006)
Marvell ARMADA 1500 Mini Plus SoC (88DE3006)
CPU
1x Cortex-A9
2x Cortex-A7 (1.3GHz?)
2x Cortex-A7 (1.3GHz?)
Memory
512MB
512MB
N/A
Wireless
1x1 2.4GHz 802.11n
1x1 2.4GHz/5GHz 802.11ac
1x1 2.4GHz/5GHz 802.11ac
Display Output
1080p
1080p
N/A
Max Video Decode
1080p30
1080p
N/A
Ports
HDMI
Micro-USB (Power)
HDMI
Micro-USB (Power)
3.5mm Combo Jack
(Analog + Optical Audio)
Micro-USB (Power)
Launch Date
07/24/2013
09/29/2015
09/29/2015
Launch Price
$35
$35
$35
Unfortunately in-depth details on the Mini Plus are hard to come by at the moment – and Marvell never published all that much about the original Mini either – but we do know that unlike the original Mini, Marvell has put in a bit more customization work into the Mini Plus. The original Mini was in a few ways a cut down version of Marvell's more powerful Cortex-A9 based chips, such as implementing just a single CPU core versus multiple cores. This time around the Mini Plus drops the single Cortex-A9 for a dual-core Cortex-A7 implementation, and is the only ARMADA product utilizing A7.
Officially Marvell isn't specifying clockspeeds, however they are advertising that the Mini Plus gets "up to 4900 DMIPS". This is notable since we know that the Cortex-A7 has an estimated DMIPS/MHz ratio of 1.9, with puts the maximum CPU clockspeed at roughly around 1.3GHz (4900 DMIPS / 2 cores / 1.9 ratio = ~1289). Meanwhile according to Marvell's press release the Mini Plus is supposed to deliver 2.5x the CPU perf of the Mini, which is especially interesting because A7, though not too far off of A9, is still a simpler part with lower IPC. So the fact that CPU performance is ahead of the A9-based Mini even after factoring out the second CPU core (1.25x) bodes well that Google hasn't traded an immediate multi-threaded performance cap for a single-threaded performance cap. Curiously this implies that the Mini in the original Chromecast was clocked quite low (~800MHz), but for the moment these are the numbers we have to work with.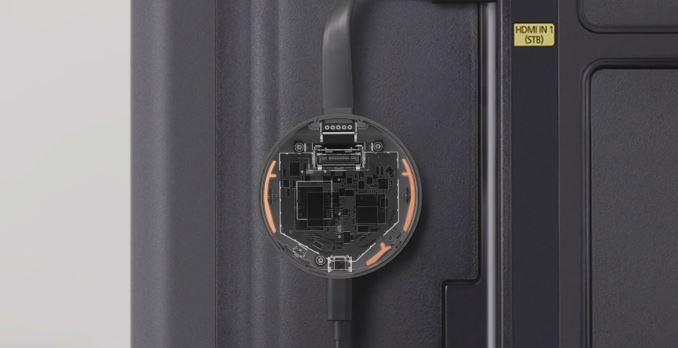 As for the GPU, Marvell is stating even less, only that it's an OpenGL ES 2.0 part. ES 2.0 parts are still very common in pure media streaming devices and TVs, as for the most part you don't need much more GPU performance than is necessary to do basic drawing and compositing at 1080p. All of the other ARMADA 1500 parts have using Vivante GPUs, and I expect the story is the same for the Mini Plus.
The bigger question on the video processing side is whether the Mini Plus has HEVC support or not. All ARMADA 1500 parts launched since mid-2014 have included HEVC support, however as the Mini Plus is a low-cost part, it remains to be seen whether Marvell was willing to spend the die space and licensing costs on support for HEVC in a device only designed for 1080p in the first place. By and large, HEVC is being utilized by media streaming firms for 4K media rather than 1080p.
Finally, Marvell's press release also opens up on the wireless networking chip used in the Mini Plus. Here Marvell has dropped the 3rd party AzureWave solution for their own Avastar 88W8887 solution. The Avastar 88W8887 (ed: that's a lot of eights) is a "quad radio" solution, offering support for WiFi, Bluetooth, NFC, and FM radio receive. In the case of the Chromecast 2, Google is only making use of the WiFi functionality, where the 88W8887 supports 802.11ac with 1 spatial stream, allowing it to transfer up to 433Mbps over 5GHz. Otherwise it's interesting to note that of all of the technical changes that come with the switch from the Mini to the Mini Plus, it's the improved WiFi capabilities from the 88W8887 that have seen the most promotion from Google itself.
Source: Marvell