Gaming Benchmarks: Integrated Graphics Overclocked
Given the disappointing results on the Intel HD 530 graphics when the processor was overclocked, the tables were turned and we designed a matrix of both CPU and IGP overclocks to test in our graphics suite. So for this we still take the i7-6700K at 4.2 GHz to 4.8 GHz, but then also adjust the integrated graphics from 'Auto' to 1250, 1300, 1350 and 1400 MHz as per the automatic overclock options found on the ASRock Z170 Extreme7+.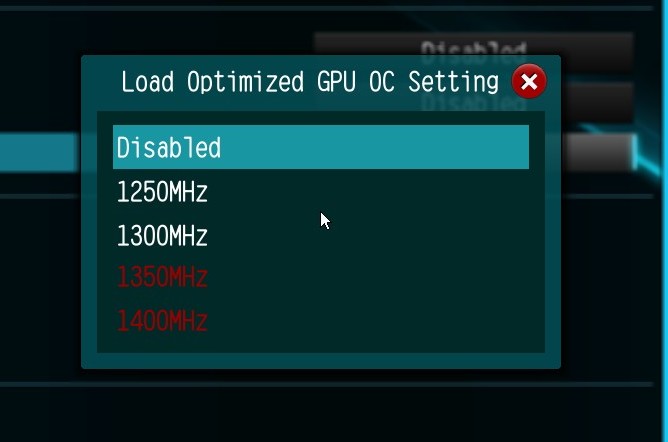 Technically Auto should default to 1150 MHz in line with what Intel has published as the maximum speed, however the results on the previous page show that this is more of a see-saw operation when it come to power distribution of the processor. With any luck, actually setting the integrated graphics frequency should maintain that frequency throughout the benchmarks. With the CPU overclocks as well, we can see how it scales with added CPU frequency.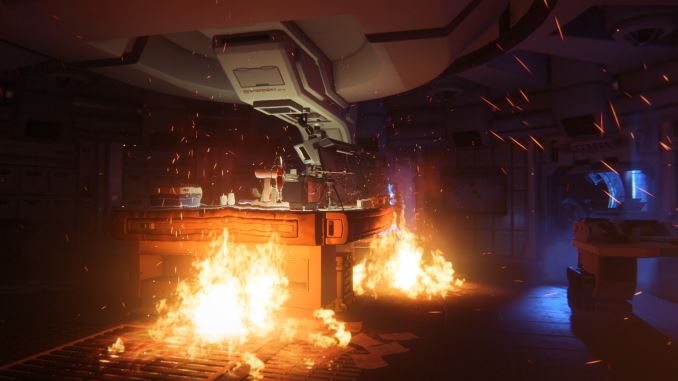 Results for these benchmarks will be provided in matrix form, both as absolute numbers and as a percentage compared to the 4.2 GHz CPU + Auto IGP reference value. Test settings are the same as the previous set of data for IGP.
Absolute numbers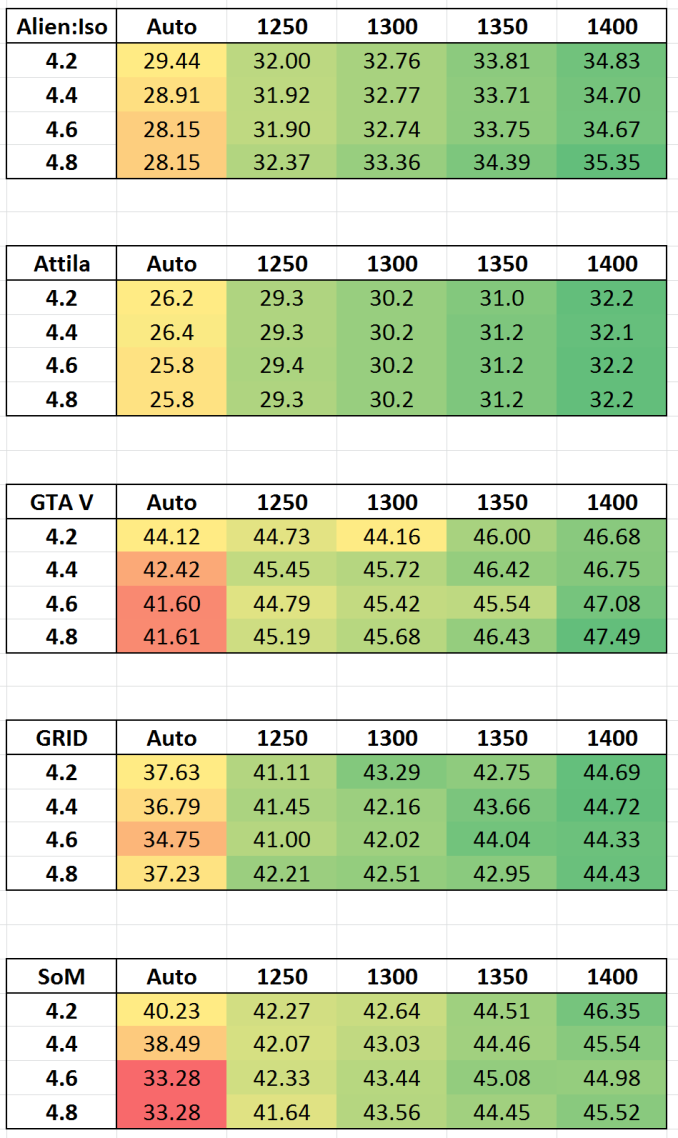 Percentage Deviation from 4.2 GHz / Auto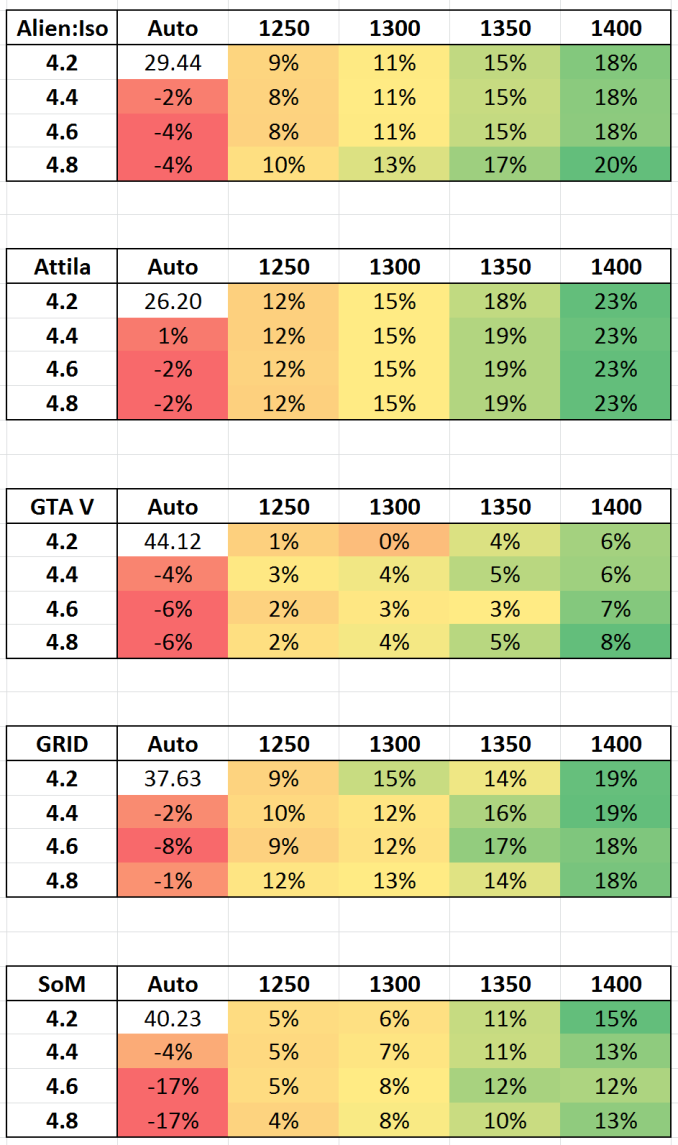 Conclusions on Overclocking the IGP
It becomes pretty clear that by fixing the frequency of the integrated graphics, there is for the most part no longer the detrimental effect when you overclock the processor, or at least the reduction in performance to the same degree (which falls within standard error). On three of the games, fixing the integrated graphics to 1250 Mhz nets ~10% boost in performance, which for titles like Attila extends to 23% at 1400 MHz. By contrast, GTA V shows only a small gain, indicating that we are perhaps limited in other ways.