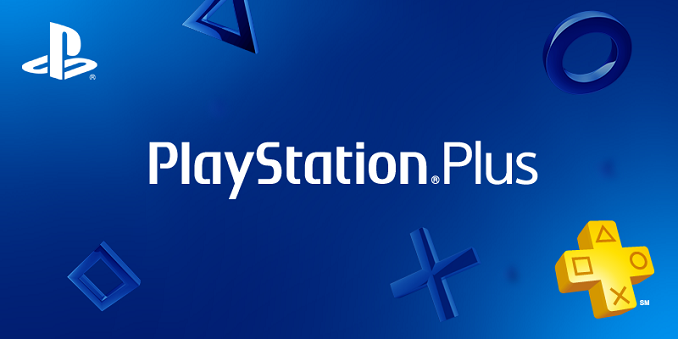 Sony today announced the upcoming games which will be free for PlayStation Plus subscribers during the month of February. As has become the norm for Sony, there are two games for each platform (PS4, PS3, Vita) and if the game is available on multiple of their platforms, they generally make it available to all of the systems for free. There is a good selection this month, with RPG, platformers, action, and stealth. Let's take a look at this month's games.
PlayStation 4
Transistor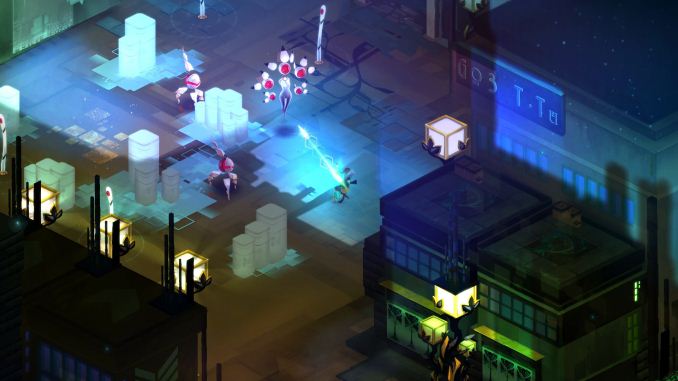 The first PS4 game is Transistor, which is a RPG from Supergiant Games, developer of the very popular Bastion game. This game was launched on the PS4 on May 20th, 2014. The name Transistor comes from the name of the main character's weapon, which is a greatsword that the main character Red comes into possession of at the beginning of the game. This is a well-regarded RPG, and has scored an 83 Metascore, and 8.0 User Score on Metacritic. Transistor normally sells for $19.99 on the PlayStation Store.
"From the creators of Bastion, Transistor is a sci-fi themed action RPG that invites you to wield an extraordinary weapon of unknown origin as you fight through a stunning futuristic city."
Apotheon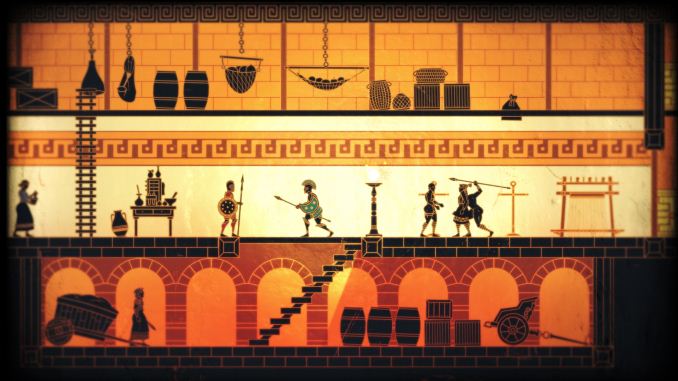 Next up for the Playstation 4 is a new game to the store. Apotheon is from independent game developer Alientrap Games. Set in an ancient Greek mythology, this 2D platform action-rpg has a fantastic looking style. Players are humanity's last champion, and use the sword, spear, and shield to fight their way through levels. As this is a new game, there are no scores yet on Metacritic, so be sure to check it out when it is available.
"The Gods of Olympus have abandoned humanity, leaving you to perish without their benevolence. Take up arms against the Gods, climb Mount Olympus, and take their divine powers for yourself to ensure mankind's survival!"
PlayStation 3
Yakuza 4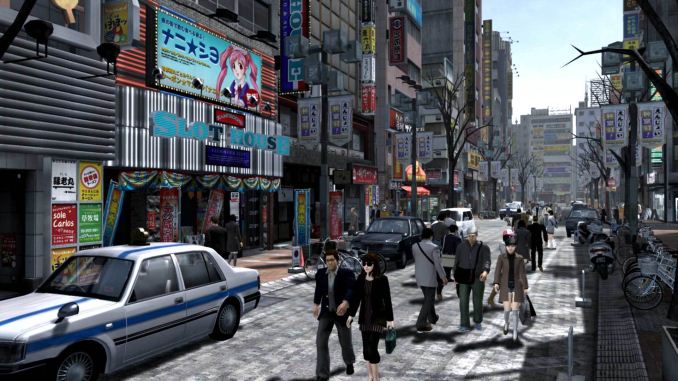 PlayStation 3 owners will get access to Yakuza 4, which was developed by Sega and released first in Japan and then later in North America in March 2011. It is an action-adventure game where players can continue the Yakuza series, which is set in Tokyo. Yakuza 4 has a 78 Metascore, and 8.0 User Score on Metacritic, and normally sells for $19.99 on the PlayStation Store.
"Yakuza 4 lets you explore the city of Tokyo in an unprecedented level of detail, experience every taboo in the underground world through the eyes of 4 revered men. Can you survive the dangers and temptations of the Japanese underworld?"
Thief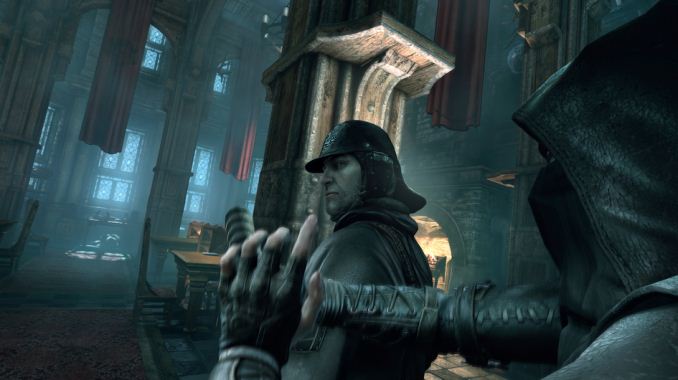 The second game for PS3 owners is Thief, developed by Eidos Montreal and published by Square Enix. Thief was launched in February 2014, and has players controlling master thief Garrett on various missions. This is a stealth based game, where secrecy is rewarded and violence is the last resort. As a big fan of the Thief series on the PC from years back, this was an exciting release which unfortunately did not live up to the hype. Thief has a 70 Metascore, and only a 5.8 User Score on Metacritic. The game normally sells for $39.99 on the store.
"You are Garrett, the Master Thief. Step into the silent shoes of Garrett, a dark and solitary thief with an unrivaled set of skills. The most challenging heists, the most inaccessible loot, the best kept secrets: nothing is out of your reach."
PlayStation Vita
Rogue Legacy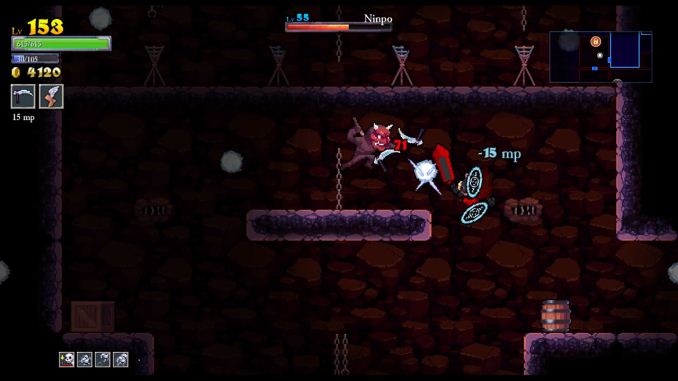 PS Vita owners will get access to Rogue Legacy, from independent developer Cellar Door Games. Originally released in June 2013, it first game to the PlayStation platform in July 2014. This game features randomly generated dungeons to explore, and has a fairly unique gameplay mechanic where if a character dies, control will switch to a randomly generated heir, and the heirs have unique strengths to bring to the table. Rogue Legacy has an 85 Metascore, and 8.2 User Score on Metacritic, and normally sells for $16.99 on the store. It will also be available on the PS4 and PS3.
"A procedurally generated castle means every run is different. This is a Rogue-lite. Your character dies, but with each passing your lineage grows and becomes stronger. Tons of unique traits make every playthrough special, and with 10 different classes to master, there's plenty of reason to come back for more (punishment)!"
Kick & Fennick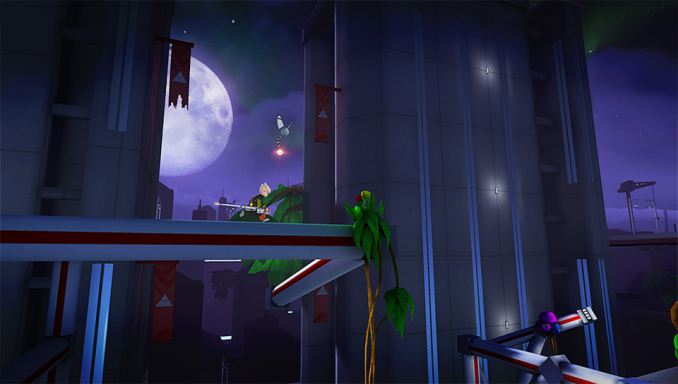 The second game for the PS Vita is another one that will be released to PS Plus members the same day it goes onto the store. Kick & Fennick is from Jaywalkers Interactive, and is an easygoing platformer featuring a boy named Kick and a robot named Fennick. Kick has in his possession a gun which can be used to shoot down enemies as well as to launch Kick around the level, using the recoil. This is another game with a great artistic style, and it will be available on February 3rd.
"Soon after waking up in a desolate but colorful world, Kick meets a small flying robot named Fennick. When Fennick saves Kick from a menacing guard robot, they find out Fennick's battery is broken. Together, they embark on an adventure to the Core Tower to find Fennick a new energy core."
That is the lineup for February. It looks pretty good this month, with a nice mix of genres and game styles. The PlayStation 4 games look quite interesting this month, which is great to see since normally the limited game selection means that the older platforms can have more variety. Now that the console is over a year old, there is a good stable of games available.
Source: PlayStation Blog