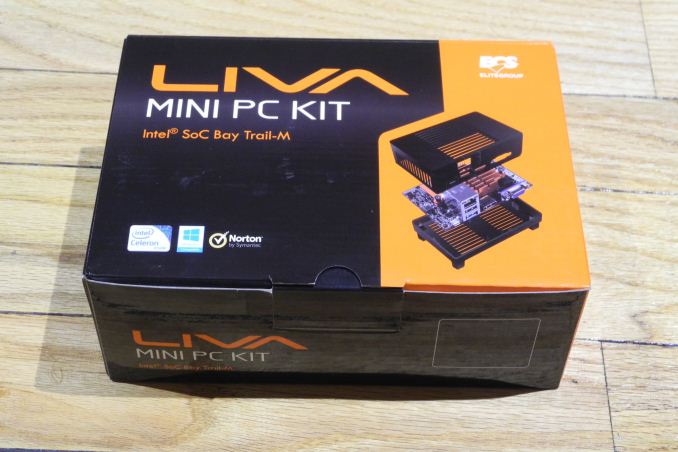 Ganesh recently reviewed the ECS LIVA, a mini-PC aimed at the nettop market to replace basic office machines, library computers coming out of XP support and digital signage, among other uses with its Bay Trail-M SoC. One of the key points of the ECS LIVA, apart from the minute form factor, was its use of eMMC via the SDIO rather than SATA connectivity. One comment Ganesh made was in relation to the size of this eMMC – given that it is not upgradable a 64 GB edition would be welcomed. This is not surprising – I would want more storage in a cased PC than my smartphone. It was the point of view echoed by several reviews of the LIVA, and ECS is releasing a white 64 GB to help drive this market.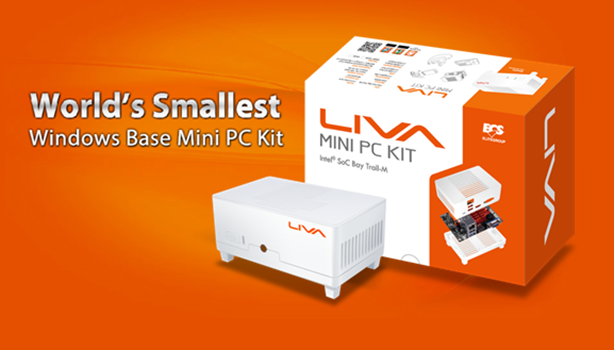 There is no indication if this upgrade is double density eMMC or multiplying the number of ICs on the motherboard itself, as each of these options would impact storage performance. All other specifications (Celeron N2806, Gigabit Ethernet, 2x2 802.11 WiFi) are identical. At Computex, ECS showcased the LIVA as a system ripe for modifications in terms of aesthetics, and the white design might help those users skip a step for a base coat.
The 64 GB White Edition should be available sometime in August. We are asking about the pricing increase over the 32 GB edition.
Source: ECS