Performance
The WiFi only variants of the Galaxy Tab S all feature Samsung's own Exynos 5 Octa (5420). Internally we're dealing with four ARM Cortex A15s and four ARM Cortex A7s in a big.LITTLE configuration, with a maximum of four cores of the same type being active at any given moment. The Cortex A7 cluster can run at up to 1.3GHz while the Cortex A15 cluster maxes out at 1.9GHz.
CPU performance is reasonable but definitely behind Apple's Cyclone cores in A7 and even Intel's value Bay Trail offerings that are cropping up in tablets like ASUS' Memo Pad 7. The problem with the latter is that those devices end up being substantially cheaper what Samsung is asking for with the Galaxy Tab S.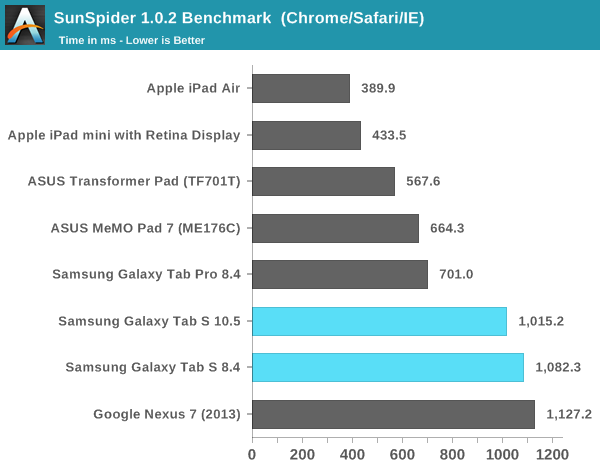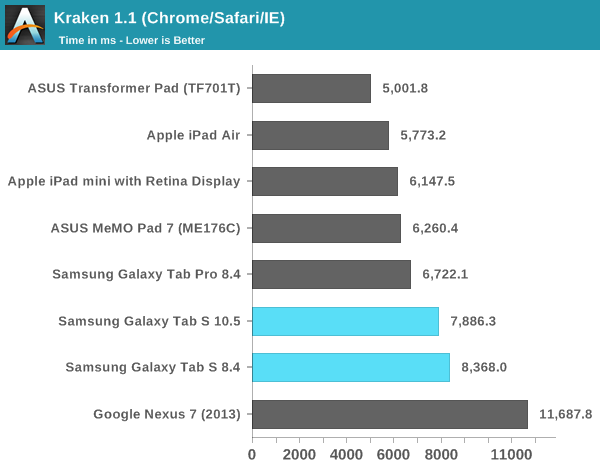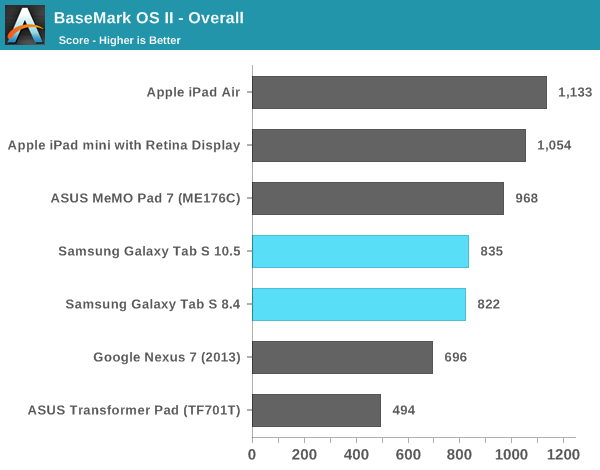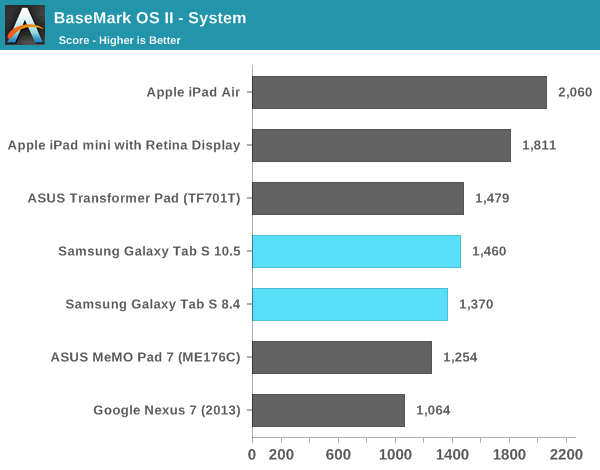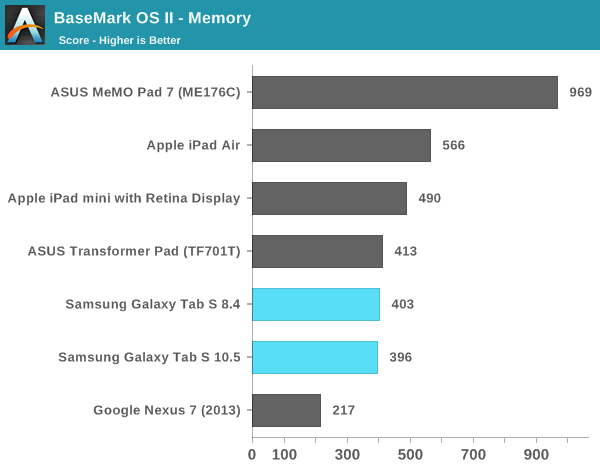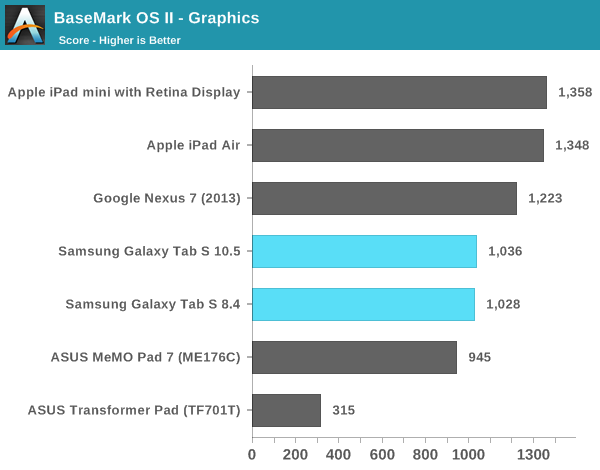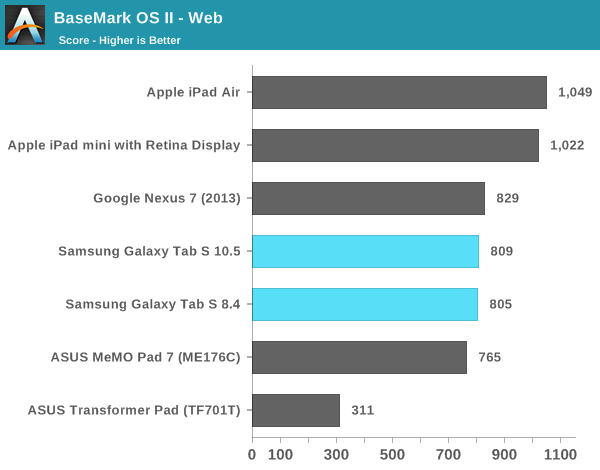 GPU Performance
The bigger problem really seems to be GPU performance. The Exynos 5420 integrates ARM's Mali-T628MP6 GPU, which just isn't competitive with Apple's PowerVR Series 6 implementations. The bigger problem is that the GPU doesn't seem quite cut out to driving the high resolution display. UI frame rates are typically smooth but I definitely noticed some dropped frames. The device is by no means unusable, I'm just spoiled by how good everything is at the high end of mobile that even mild deviations are noticeable.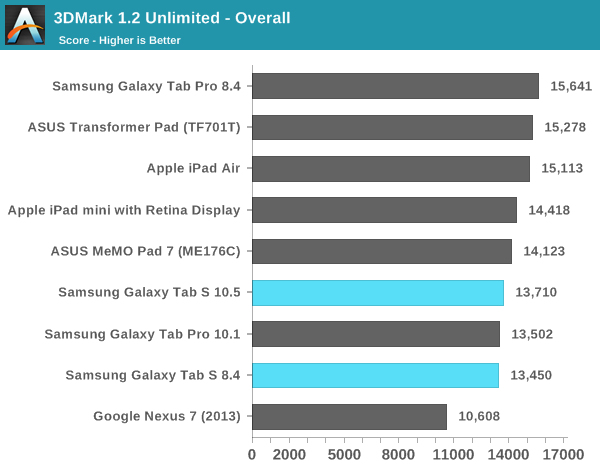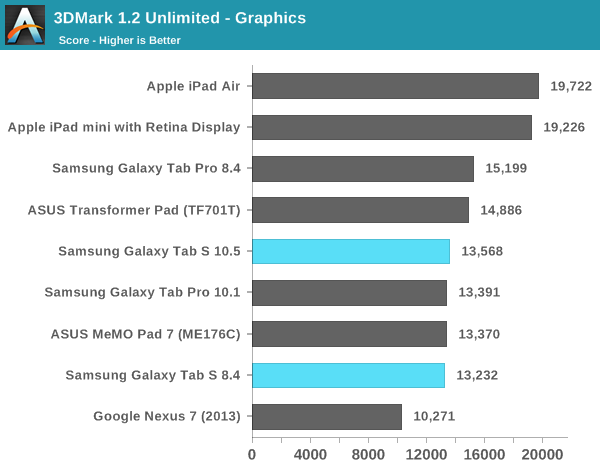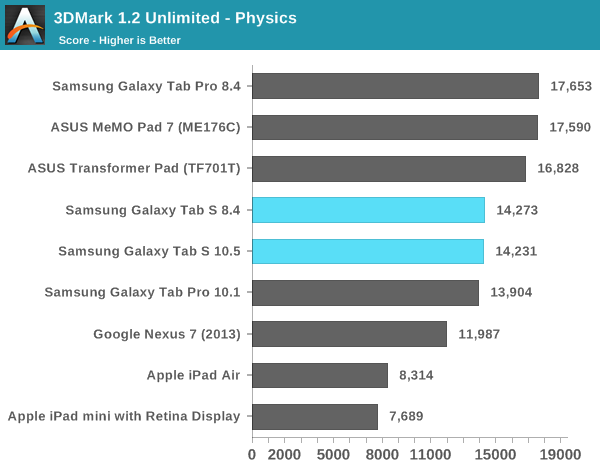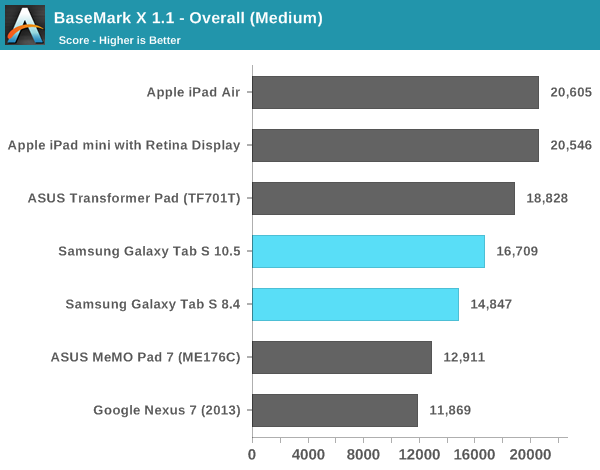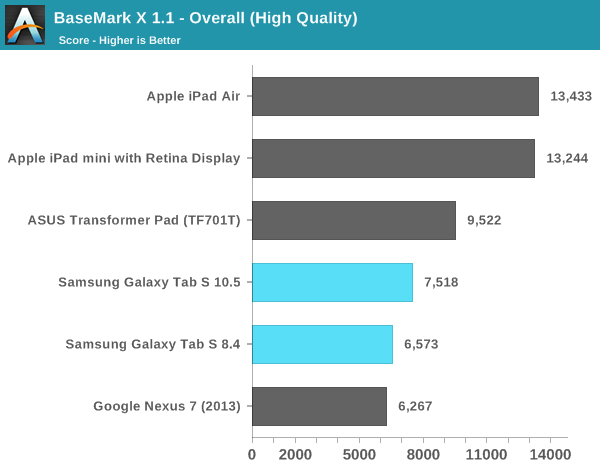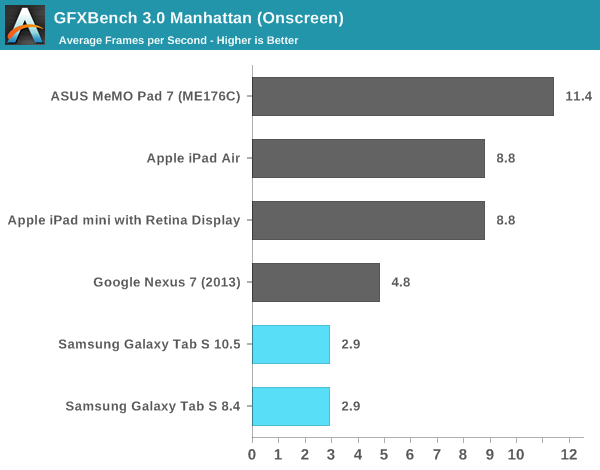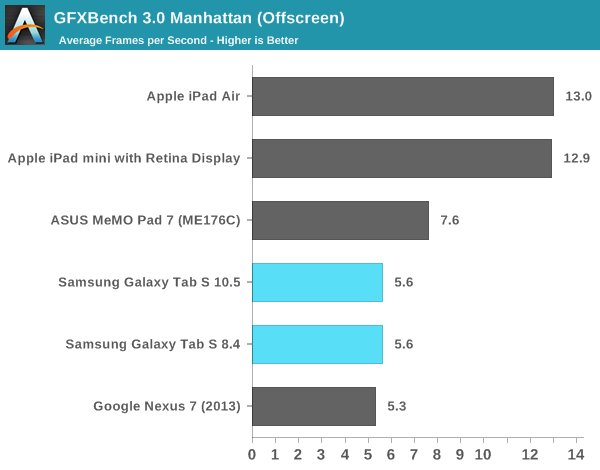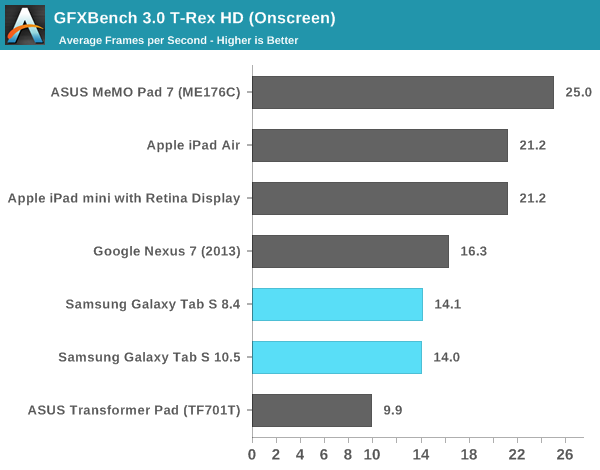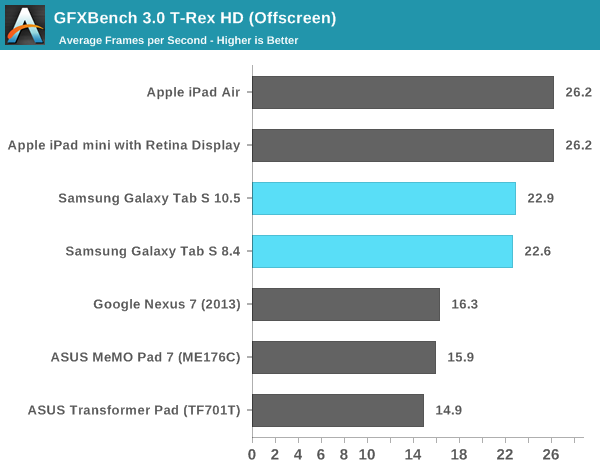 Internal NAND Storage Performance
Storage performance is pretty solid. Both read and write performance are good given what we're seeing from most players today. I'd always like more but there's not a ton to complain about here.